Hi guys! June is almost in the end which means we're approaching the middle of 2016. I still don't understand how it's almost July. Today I decided to do the Mid-Year Book Freak Out Tag because I want to see how my reading year has been so far. So far I've read 72 books so it's going to be interesting to see which books are making this list. Let's see my picks for this tag 🙂
Best book you've read so far in 2016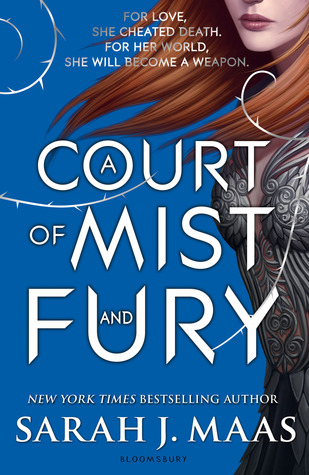 I think this one might be pretty obvious so I have to say A Court of Mist and Fury by Sarah J. Maas. This book was one of the best books I've read so far. It was amazing and I loved everything about it. The character development was great and there's new characters to love and new couples to ship. What could you want more from this book? Everyone should read this one even if they didn't like A Court of Throns and Roses because it's so much better (and I loved ACOTAR). You can read my review here.
Best sequel you've read so far in 2016
I could have said ACOMAF again but I don't really want to use the same answers. Because of that I have to say one of the best conclusion to a series I've read in a long time and that book is Winter by Marissa Meyer. That book had everything and I absolutely adored it. Kudos to Marissa Meyer for writing such an amazing series. You can read my review of Winter here.
New release you haven't read yet, but want to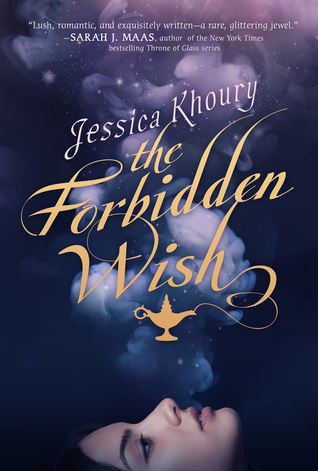 0
There are tons of new releases I haven't read but want to but one of those releases is The Forbidden Wish by Jessica Khoury. This book looks amazing and I know that a lot of people loved it. Also, it's an Aladdin retelling and I love Aladdin.
Most anticipated release for the second half of the year
Look, I can't choose only one book release I'm anticipating so I have 8 in here. I need all of these books in my life as soon as possible because I need to read all of them now.
Biggest disappointment
I already had a few disappointments this year. I read Lessons of the Heart a month ago and I was expecting a lot from that book but it ended up being a huge disappointment. This book is the book I rated lowest this year and I'm pretty sure it was the first time I rated a book I finished 1 star. You can see the disappointment that it was. If you want you can see my review here.
Biggest surprise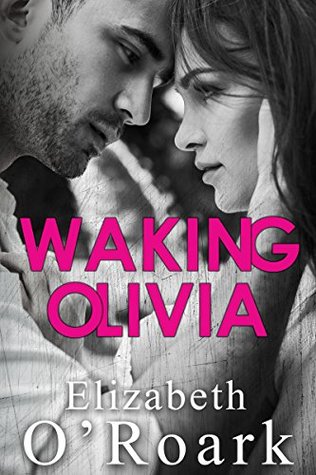 One of the biggest surprises was Waking Olvia by Elizabeth O'Roark without any doubt. I loved that book and it was one of my favorite books of 2016 so far. It was so good, heartbreaking and emotional. Please, if you're into new adult you need to read this one because it's absolutely amazing. You can read my review for this one here.
Favorite new author (Debut or new to you)
This one is not easy because I read a lot of ARC's I've been reading a lot of debut authors and authors that are new to me. I think right now I have to say  J.J. McAvoy who wrote That Thing Between Eli & Gwen. This wasn't her first book but it was the first one I've read. Let's just say that after this one I want to read more of her works because I loved this one. You can read my review for That Thing Between Eli & Gwen here.
Newest fictional crush
0
Is this an actual question?? Have you read my review for A Court of Mist and Fury? If you did you might know my answer :P. Right now is Rhysand for sure. I was one of that persons who thought that Rhys was intriguing on ACOTAR but I didn't love him like a lot of people did but now? Oh damn… I love that guy.
Newest favorite character
0
This is the time I go from one fictional crush to another one because one of my favorite characters in 2016 is Julian Blackthorn from Lady Midnight. That guy is just perfect. He's a great person and he does everything for his family and friends. It's just amazing to read about him. I adore that guy way too much :D.
Book that made you cry
Look, I'm an ice queen. I don't normally cry while reading and I'm pretty sure I still haven't cried this year because of a book even if I've read tons and tons of heartbreaking books. However, I was close to cry last weekend while reading This is What Goodbye Looks Like by Olivia Rivers. That book didn't have the best ending out there but it was still heartbreaking and I was an emotional wreck by the end. You can read my review for this book here.
Book that made you happy
There are a few books that I've read this year that made me happy but the one I have to choose it Crossing the Ice by Jennifer Comeaux. You mix a cute story with figure skating and it's guaranteed that I'll love it and that will make me happy. This book was just too much cuteness and I loved it for it. You can also read my review for this book by clicking here.
Most beautiful book you've bought so far this year (or received)
Just look at the cover of Ten Thousand Skies Above You by Claudia Gray. I'm pretty sure no one can tell that this isn't a gorgeous cover. Just look at it… I love the design used in this series and it helps that I actually love the books. Can I have A Million Worlds with You now, please?? I really need to know what happens next and how is ending and I need that beautiful book in my bookshelf too.
What books do you need to read by the end of the year?
I need to read all of these books by the end of 2016. I've been hearing amazing things about all of these ans it's about time that read them… especially the ones that have been on my bookshelf for a long time (I'm looking at you Ava Lavender).
---
I'm tagging everyone to do this tag so you can also see how your reading year has been so far :). These are my picks for the Mid-Year Book Freak Out Tag. What about you? What would be your answers?