It's that time of the week again when I bring you the Top 5 Wednesdays, created by gingerreadslainey. If you want to know how T5W works you can go to the Goodreads group by clicking here. This weeks theme is Top 5 Banned Books I've Read. If you don't know Banned Books Week this year goes from September 27 to October 3 and that's the reason that this is this week's theme. While banning books nationally it's not a thing anymore there are still some schools and libraries that decide to ban books for the weirdest reasons. When I was doing some research for this topic I was surprised because there were some books that I wasn't expecting in this list. So let's see some of the banned books that I've read.
5. The Fault in Our Stars – John Green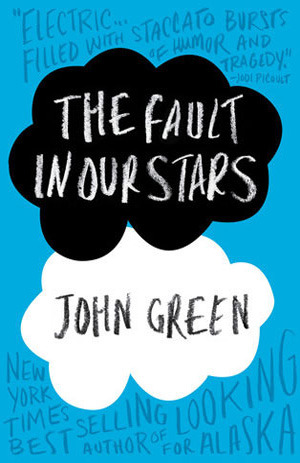 I wasn't expecting to see this book in a banned books list. It looks like that this book was pulled off from a Middle Grade School library because some parents thought that their kids shouldn't read a book about teens with cancer who use crude language and that are in love. Even funnier is that all of John Green books have been banned from some school libraries.
4. The Diary of a Young Girl – Anne Frank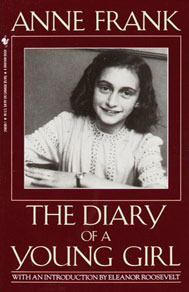 This was another book that surprised me. This book was also banned from some Middle Grade Schools because of its sexual content and homosexual themes. It was also banned because Anne Frank talked about the changes in her body which is pretty normal for a teen who's growing up. I wasn't expecting this because when I read this book the only thing I could think was how unfair the whole war was and the million of people who died.
3. Eleanor & Park – Rainbow Rowell
This book was banned from a library because it uses profanity and some sexuality. This even brought some controversy because Rainbow Rowell was set to visit the town library but her appearance was cancelled because of the ban.
2. Harry Potter – J. K. Rowling
I think that this one is not a surprise to anyone. Harry Potter has been banned from a lot of schools and libraries because it promotes witchcraft. Also, some people think that Harry and company are not good examples because they lie, break rules, and disobeys authority figures and kids should not be reading these kind of books. There a few more reasons why people keep banning Harry Potter but I think that it would take a whole post to talk (and rant) about it.
1. The Perks of Being a Wallflower – Stephen Chbosky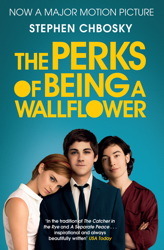 I can't say that I'm surprised by seeing this book in this list because I'm not. This is one of the most challenged books of all time and I've seen some books being banned by way less than The Perks of Being a Wallflower. Some of the reasons why this book was banned were the sexually explicit content, the language, the drugs and the fact that it has a rape scene. That's right. You know what's even worse? A school banned this book in recently because it promotes a homosexual agenda.
These are some the banned books that I've read. If I could tell everything that I think about banned books I would be here ranting about it for a long time. What about you? Which banned books have you read? And what do you think about banned books? Tell me in the comments.