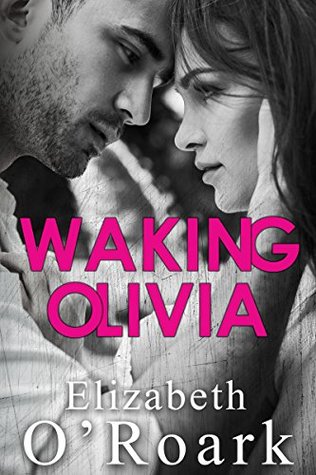 Publication Date:
March 12th, 2016
Publisher:
Elizabeth O'Roark

"That girl isn't just trouble of the not-a-team-player, not-a-reliable-runner variety. She's trouble of the devious, manipulative, too-f***ing-hot-for-her-own good variety. She's the kind of girl who causes trouble merely by existing, and then makes sure to cause more.
And the last thing I need right now is more trouble."
A failing farm.
His father's debt.
And a struggling college track team.
Will Langstrom has too many responsibilities, and the last thing he needs is Olivia Finnegan, a beautiful but troubled new transfer student.
A smart mouth.
A strong right hook.
And a secret that could destroy her.
Olivia is her own worst enemy, with a past she can't seem to escape, and the last person she wants help from is a cocky track coach she can never seem to please.
Refusing to be pushed away, Will is determined to save her.
And determined to resist an attraction that could destroy them both.
Review:
*I was provided a copy by the publisher via NetGalley in exchange for an honest review
Once again this was a buddy read with Cristina @ My Tiny Obsessions so click HERE to read her thoughts about this book :).
This book was so amazing and addictive. I'm not joking. The only times I wasn't reading this book was because I was doing something else that I really needed to do or because I was sleeping and this tells you how amazing and addictive this book was. Also, at this rate I think I might need to recommend some more new adult books soon 😀 .
One thing I absolutely adored about this book was the characters. I loved how different they were and how in the beginning they were always fighting. I'm a sucker for "enemies-turned-lovers" romance. I loved how their relationship was slow and how they had the opportunity to know each other before something else happened and the thing is, they were perfect for each other. Also, let me just tell you that Will's mom is one of the best bookish mom's out there. I loved how much she helped Olivia even knowing that were some messed up things in Olivia's life.
I don't want to talk a lot about what happens in this book, because I think it's better if you without knowing anything, but be prepared because this book isn't only romance. This book is dark and as soon as you find out about Olivia's past it will break your heart. While this is a normal romance book, mainly because it also deals with some dark subjects, I really loved the romance parts and I especially loved the ending. While some books seem to have a really fast ending in this one you can really see their relationship develop for a little bit and I really enjoyed it.
Another thing I really enjoyed was the writing style. This book might be long but it was so beautifully well written and flew so well that it didn't take me that long to read it.
Overall, I really think that anyone who likes romances and new adult novels with a dark twist should read this book. Actually, everyone should read this book because it was just amazing.
Rating:
Have you read this book? If so, what did you think about it? If you haven't read it would you read it?