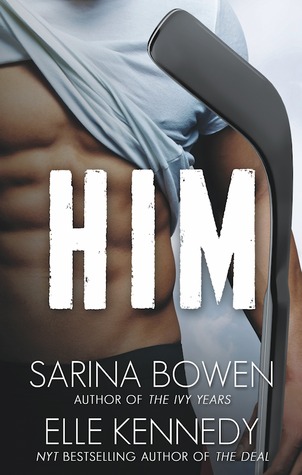 Publication Date:
July 28th, 2015
Publisher:
Rennie Road Books

They don't play for the same team. Or do they?
Jamie Canning has never been able to figure out how he lost his closest friend. Four years ago, his tattooed, wise-cracking, rule-breaking roommate cut him off without an explanation. So what if things got a little weird on the last night of hockey camp the summer they were eighteen? It was just a little drunken foolishness. Nobody died.
Ryan Wesley's biggest regret is coaxing his very straight friend into a bet that pushed the boundaries of their relationship. Now, with their college teams set to face off at the national championship, he'll finally get a chance to apologize. But all it takes is one look at his longtime crush, and the ache is stronger than ever.
Jamie has waited a long time for answers, but walks away with only more questions—can one night of sex ruin a friendship? If not, how about six more weeks of it? When Wesley turns up to coach alongside Jamie for one more hot summer at camp, Jamie has a few things to discover about his old friend…and a big one to learn about himself.
Warning: contains sexual situations, skinnydipping, shenanigans in an SUV and proof that coming out to your family on social media is a dicey proposition.
Review:
First of all I need to thank Cristina @ My Tiny Obsessions for her craziness of lending her Kindle to me so I could finally read all the books she has been raving about for the past 6 months or something like that XD. Thank you Cristina, now I understand your obsessions for Jamie and Wes and you were right when you said I was going to love it :P.
If you've been following my blog for the past several months you might know that I've been reading mostly new adult romances. I love new adult and I'll be reading new adult for a long time but for some reason I never read any LGBT+ new adult romance until now which is weird for me because I keep shipping LGBT+ couples on TV shows. I knew I wanted to read Him because I keep hearing great things about it from people I trust and good thing I did it because I freaking love this book. I LOVE IT.
I loved Jamie and Wes. They were great and amazing and perfect for each other and I loved them. I have to say that I loved Wes a little bit more than Jamie but Jamie is still my little cinnamon roll that I need to protect with all my heart… Well, technically my protective instinct only appeared in book 2, Us, so I'll talk about that later this week when I finally review it XD. I loved their relationship. I loved that this was a BFF turned lovers kind of thing because I don't care how many times I read a book with that trope, if it's well done I'll love it. Deal with that XD. I really enjoyed to see those two together. It was amazing to see them supporting each other and accepting each other for what they are. And let's not forget about the amazing chemistry those two had when they were together. SO GOOD.
I also loved to see Jamie coming to the terms of his sexuality. It was extremely well done. Another thing I loved was Jamie's family. They are such a great family and so supportive… I loved them and I want all of them in my family too.
Being a M/M romance and since this book is told in a dual POV I was a little bit scared that I wouldn't be able to separate their voices but that didn't happen at all. They had really distinct voices and I loved that. I also loved the writing in this book. Sarina and Elle did an amazing job and I loved everything about it.
Overall, this was an amazing book. If you're into new adult, love LGBT+ characters and have no problems with lots of sex you should definitely read this one. It's amazing and you won't regret it.
Rating:
Have you read this book? If so, what did you think about it? If you haven't read it would you read it?