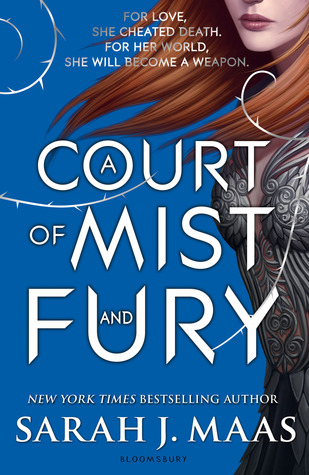 Publication Date:
May 3rd, 2016
Publisher:
Bloomsbury Childrens Books

Feyre is immortal.
After rescuing her lover Tamlin from a wicked Faerie Queen, she returns to the Spring Court possessing the powers of the High Fae. But Feyre cannot forget the terrible deeds she performed to save Tamlin's people – nor the bargain she made with Rhysand, High Lord of the feared Night Court.
As Feyre is drawn ever deeper into Rhysand's dark web of politics and passion, war is looming and an evil far greater than any queen threatens to destroy everything Feyre has fought for. She must confront her past, embrace her gifts and decide her fate.
She must surrender her heart to heal a world torn in two.
Review:
I've read this book as a buddy with Cristina @My Tiny Obsessions and Kat @Life and Other Disasters because we knew we would need each others support while reading it. You can read Kat's thoughts in ACOMAF HERE and check Cristina's blog in the next few days to see what she thought about it 😀 .
I don't even know how to write a coherent review after the amazingness this book was. I loved A Court of Thorns and Roses but Sarah. J. Maas managed to do even better with A Court of Mist and  Fury. I still can't understand how she did it but she did. I'm going to be honest and say that I was a little bit scared before I started this book because of everything I heard before (which is also one of the reasons why I haven't read Heir of Fire yet) but this book was so good and I'm so happy I read it. Even with all the spoilers I saw (damn it amazing fan art that has been filling my Twitter for weeks :P) it still didn't change how much I loved this book and I was still surprised with a lot of things that happened. Let's just stop rambling and talk about some of the things that made this book a great read.
New Characters to Love (and also some to hate)
Oh the new characters. I can't even describe how much I love most of them. Let's start with Rhys Inner Circle. I started to love them as soon as they made their first appearance. It's just impossible not to love Mor, Amren, Cassian and Azriel. They are great and not only Rhys friends but also his family. I also loved Tarquin, The High Lord of the Summer Court, and I just hope he becomes an ally and a friend in the next book even with all that happened in ACOMAF. However there are also a few characters  that I don't like but would this book be without some hateful villains, right?
Amazing Character Development
This book had an insane character development. Every character go through an amazing growth but especially Feyre and Rhys. The difference between them in the beginning and them in the end is immense, especially with Feyre. She goes from a broken girl to someone who knows what she wants from her life.
Rhysand
Oh Rhys. I think someone climbed pretty high on my list of bookish boyfriends. Rhys is just amazing and I love how much he cares for his friends and how he would do everything to protect them and his Court. Everything he had to go through is so sad but he's still the kind of person, or should I say High Fae, that would do anything necessary for his own people.
World Building and Setting
If you've read A Court of Thorns and Roses or any of the books from the Throne of Glass series you know that Sarah J. Maas does an amazing job with the world building and it's not different in this one.
Also, in ACOTAR you learn how beautiful the Spring Court is even when so much was destroyed but in ACOMAF you'll visit the Summer Court and most importantly, the Night Court. Let me tell you, both of these courts are gorgeous, especially Velaris. This brings me to…
Velaris might be one of the most Gorgeous Fictional Places to Exist
You know when you read a book and want a fictional place to be real?? That's how I feel right now. I want to visit Velaris so much and if I could do that on Starfall it would be even better.  Velaris is such a beautiful and peaceful place.
It Breaks your Heart from the Beginning
If you think that this book is all happy in the beginning let me just warn you, it's not. When the book starts Feyre is a bad place, depressed and broken. The first few chapters are so sad and heartbreaking to read because of all of that. However, things get a little bit better throughout the book and it's so good to see her going from this broken person to a really strong woman.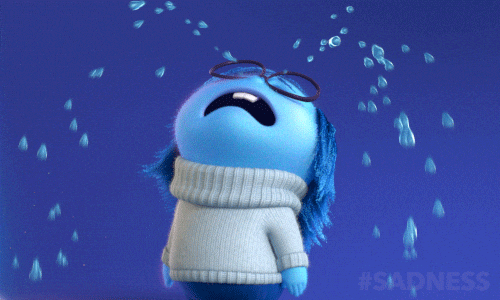 Intense Scenes
I can't even describe how intense this book can be and I'm not only talking about intense fighting scenes. There are a lot of intense things happening that bring up all the feels. Sometimes is the good kind of intense but sometimes is that kind of intense that leaves you heartbroken, but in a good way… if that's possible.
Ship ALL THE SHIPS
By now I'm shipping almost every single character in this book with someone. Obviously I ship Feysand, because who wouldn't, but I'm also shipping a lot of other couples and I hope they end up being endgame by the end of the third book. I'm not going to say who I'm shipping because I don't want to spoil anyone who hasn't read this book but be ready to ship everyone with everyone if you end up reading this. I just want all my babies to be happy okay?
All the Steaminess 
First of all, I can't understand why some people still think that ACOMAF is young adult because it isn't, it's clearly new adult. To start Feyre is 20 years old in this book so she's not a teen anymore. Secondly, A Court of Thorns and Roses wasn't young adult why should A Court of Mist and Fury be?? Yeah, this book is new adult and it has some really hot and steamy scenes. It's so steamy that this book would put a lot of NA books to shame and this comes from someone who reads a lot of NA and has read a lot of hot scenes. I still blame part of the steaminess to sensitive wings which is actually pretty funny XD.
The End
I already talked how intense this book is but the final chapters are the most intense of them all. It goes from fights, to betrayals and also to some surprising stuff. The last two chapters are the best because they not only broke my heart a little bit but they also left me happy. It's so intense but so good that I need book 3 right now. How am I supposed to wait for a year?
It still had not so Great Things
I really loved this book and I already praised it a lot in this review but not everything was perfect. First of all let's talk about Tamlin. I'm the first one to say that I loved Tamlin in the first book but he disappointed me so much in this one. In the beginning I kind of understand how he was doing what he was doing, even if I didn't agree with that, but by the end I really didn't like him and I want him to suffer for what he did. I can't see how he can redeem himself but I really hope there's a way.
Another thing I didn't like that much was the lack of Lucien. I love Lucien and he was such a great friend to Feyre in book 1 but by taking Tamlin's side (as he would because Tamlin is his best friend) he didn't appear that much in this book. However, due to recent developments I predict he'll be a big part of the third book.
I would Give it Infinite Stars to this Book if I could
I think you can see how much I loved this book because for me it deserves all the possible stars. For some reason 5 stars is not enough for how good this book was.
Rating:
Have you read this book? If so, what did you think about it? If you haven't read it would you read it?