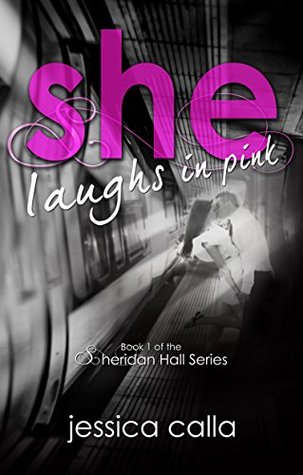 Publication Date:
Mat 17th, 2016
Publisher:
BookFish Books

Four years after her twin is murdered, Juliet Anderson still struggles with guilt, her parents, and her relationships. Two things keep her from falling into a deep, dark place—dancing and her best friend, Ben. So when Ben decides to play football for New Jersey University, Juliet doesn't hesitate. She follows. Finally away from her past, there is nothing to stand in the way. Juliet will win Ben's heart.
Then she meets Ben's roommate, Chase.
On probation and hell-bent on adhering to a "new life plan," aspiring artist Chase leaves his New York City home for New Jersey University and meets Juliet before even stepping foot on campus. For him, their connection is instant. She's the most vibrant girl he's ever seen. Her colors explode on his canvas, and he's never been more inspired in his life.
Too bad she's madly in love with his seemingly perfect, good guy roommate.
Review:
*I was provided a copy by the publisher via NetGalley in exchange for an honest review
Once again this was a buddy read with Cristina @ My Tiny Obsessions so go check her blog in the next couple of days to read her thoughts about this book :).
I have to say right now that this review will be full of unpopular opinions because everyone who reviewed it on Goodreads loved it and it has a ton of 5 stars-ratings but I didn't like it. This review will have some mild spoilers since I can't explain my feelings about it without some examples.
Also, this review will be all over the place. It's difficult to order my thoughts when one book has all the issues you can think about. Everything happens. You have instalove, a love pentagon (yep, it's not even a love triangle), a lot of family issues, kidnapping, people with some weird psych powers, dead people, cheating (I'm so not okay with the cheating part), substance abuse that it isn't even well explain and so much more. Everything happened in this book and in only 3 months. Actually most of it happened in 2/3 weeks.
First of all, I didn't like most of the characters in this book. Juliet was crazy and stalkish right from the beginning. She not only went to the same college her BFF Ben went because "she's in love with him" but she also used her dead sister to get a room in Ben's dorm. But wait, the dead sister that Ben doesn't know about. She was just crazy and I would get frustrated most of the times. I know Ben was her security blanket and she needed him in her life but that doesn't mean she really loves him. Okay, she loves him but it's like that kind of brotherly love and not romantic love. The worst was when she was kissing Chase (and enjoying it) but then she would think or talk about Ben and ruin everything. And I'm sorry, if you react the way you reacted to Chase and go to his bed to feel closer to him you don't love your BFF so just stop pretending you do. And I'm pretty sure cheating on Ben also shows how much you don't love him.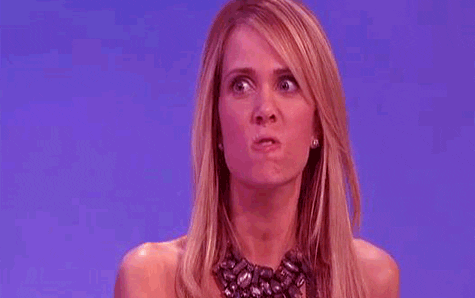 nd don't even make me talk about some stupid things she did. The worst of them was almost in the end. She did something really stupid and put herself in a weird position and while I understand her reasons to do what she did I still think that she could have done it in a different way and she didn't had to do what she did. It was a real WTF moment.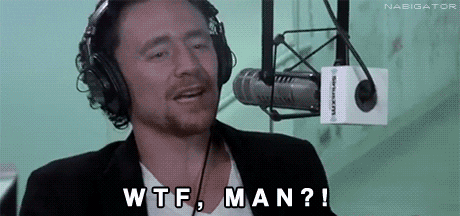 Chase was the only character I actually liked… most of the times. He also had a few problems with him. About 2% of the book he was already saying he knew Juliet would change his life forever. At 7% he was already saying she should be his girl. But wait, 72 hours after meeting her he already "liked her, liked her". This would be kind of okay if it hadn't happen in the first 24 hours after meeting her for the first time. Instalove is a big problem for me so I might had rolled my eyes a lot in the beginning of this book.

Also, Chase is supposed to have a substance and alcohol abuse problem and he was in rehab because of that but in the first day in the dorm he's already smoking pot and there are a lot of times that he is seen drinking and it doesn't like it is a problem at all. The only time his substance abuse is a problem is almost in the end and for me it was only included to cause (even more) problems between Chase and Juliet after they actually decided to be together.
Then we have Ben, one of the corners of the love triangle that it become a a pentagon at some points. I can't understand Ben at all. Juliet has been his BFF for 4 years and he never thought about having a relationship with her even when she wanted to. One night he says really mean things to her when trying to say why he doesn't want to date her. However, after going to a date with another girl he decides he wants to start a relationship with Juliet. WHY??? What happened that made him change his mind. I wanted to understand but this, like a lot of other things, wasn't explained at all.

All the other characters introduced in this book were one-dimensional and they were not developed at all. I understand that this was the first book in a new series but I think it would be so much better if the characters weren't introduced all at once. I also know that the author was trying to show how everyone in the dorm went from not knowing each other to being almost like family but everything happened too fast. I think it would have been better if we actually saw the characters interacting more and actually talking about their lives and getting to know each other.
However, there are a few things I did enjoy in this book. I loved to see Juliet and Chase together. When they were together and she wasn't thinking about Ben they had amazing scenes and they really talked about things. Also, the steamy scenes were super well-written. Actually I did like the writing in this book I just didn't like the characters and I think it had too much drama. Everything happened and it was too much for me.
Overall, this book was a huge disappointment to me. However, and as I said before, a lot of people loved this book. I just think this one was not for me. If you got interested in the blurb and if you don't mind with most of the things that were problematic for me maybe you should give this one a try. Maybe you'll like it more than I did and you won't have as many problems.
Rating:
Have you read this book? If so, what did you think about it? If you haven't read it would you read it?