Publication Date:
January 11th, 2016
Publisher:
Elle Kennedy

He knows how to score, on and off the ice
Allie Hayes is in crisis mode. With graduation looming, she still doesn't have the first clue about what she's going to do after college. To make matters worse, she's nursing a broken heart thanks to the end of her longtime relationship. Wild rebound sex is definitely not the solution to her problems, but gorgeous hockey star Dean Di-Laurentis is impossible to resist. Just once, though, because even if her future is uncertain, it sure as heck won't include the king of one-night stands.
It'll take more than flashy moves to win her over
Dean always gets what he wants. Girls, grades, girls, recognition, girls…he's a ladies man, all right, and he's yet to meet a woman who's immune to his charms. Until Allie. For one night, the feisty blonde rocked his entire world—and now she wants to be friends? Nope. It's not over until he says it's over. Dean is in full-on pursuit, but when life-rocking changes strike, he starts to wonder if maybe it's time to stop focusing on scoring…and shoot for love.
Review:
By now you might know that I've been reading the Off-Campus series by Elle Kennedy and that I've been loving. If you read my reviews for The Deal and The Mistake you know how much I loved both. Let me just tell you that I loved The Score even more. This has to be my favorite book in this series so far without any doubt… that might change soon because I'm planning on reading The Goal in the next few days.
First of all, let me just tell you how much I loved Dean. He was such an amazing character. I loved him and I loved how he would say what he was feeling. Don't even make me talk how amazing he was with kids while helping them and how much he cared about Allie. He was just amazing.
Also, Dean pursuing Allie was kind of hilarious. I still can't understand how she resisted that long. I would never think that I would love Dean so much but I really do. Allie was also a great character. We already knew Allie and how amazing she was as Hannah's best-friend but with this book we see a whole new side of her. I loved how sweet she was and how she knew what she wanted for her life even if she had some choices to make.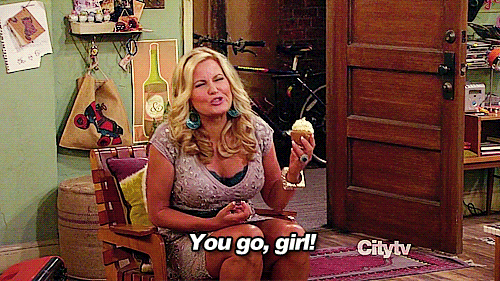 I also loved Dean and Allie's chemistry. Those two were amazing together and I could read a whole other book with them (but without drama please). I just need more Allie and Dean in my life. I really loved them together and how much they cared about each other and how they were there for each other when they needed the most. I really liked how their relationship progressed and how they slowly realized that they really cared for each other and wanted to be together. I just really loved those two together okay?
Once again, I really love Elle Kennedy's writing. I don't know how she does it but I normally can't stop reading her books because they are amazing. I love how she was able to write a book that is funny, sweet and heartbreaking at the same time. And yes, there was a point where this book broke my heart. WHY DID THAT HAPPEN? I'm still sad about a few things and I can't deal with that yet.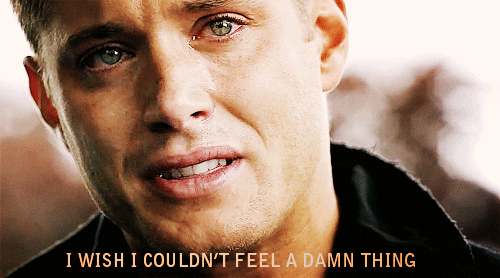 Now I just need to read Tucker's book because I'm pretty sure it will be awesome as well and because I need to know what he was doing during The Score.
Overall, this was an amazing book and I loved everything about it. Elle Kennedy did it again and she actually able to write something even more amazing than The Deal. I definitely recommend this series to everyone because you won't get disappointed.
Rating:
Have you read this book? If so, what did you think about it? If you haven't read it would you read it?