Today is thursday which means that is Book Traveling Thursdays, a weekly meme created by me and Danielle @ Danielle's Book Blog. This weekly meme consists in picking a book related to the weekly theme that is announced in the group Goodreads page (if you want to join click here) at the beginning of each month. After that you can write a blog post where you explain why you choose that book and choose different covers from different countries. To make it a little bit easy you are going to choose different editions of the original cover, the cover from your country, your favorite cover, and your least favorite cover.

This week's theme is Because Mental Health matters! Choose a book that deals with mental health. I've read a few books that deal with mental illness but today I wanted to choose one I haven't read yet but want to. The book I'm using today is Every Last Word by Tamara Ireland Stone. I've been wanting to read this one for a long time so if you read it tell me what you thought about it :). So let's see some covers for this book:
Original Cover: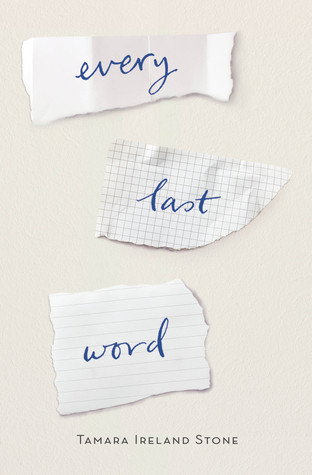 I really love this cover and how simple it is. I like how it has the handwriting in the title and it looks really good. I can't say if this cover has anything to do with the story but from what I saw in the other covers it might have.
Favorite Covers:
US    –    Spain    –    France
I really like these three covers. I love how simple they are and how they all match. Good thing this book doesn't have any crazy cover with weird models on it. I think my favorite one has to be the original one. I just love that cover.
Least Favorite Covers:

Germany    –    Poland
Here's the thing, I don't hate any of these covers, these are not bad. I just don't like them as much as I like the other three. I like that these are simple too but there are a few things I don't like especially in the cover from Poland. I think that cover would look so much better if the background was simple and it only had one color. I really don't like that background.
So this is it, this week Book Traveling Thursdays. What did you think of these covers? Tell me in the comments 🙂