Tag Archives:
Library Jumpers
Publication Date:
February 7th, 2017
Publisher:
Entangled: Teen Continue reading →
Let us know what you think of the cover for Guardian of Secrets (Library Jumpers, #2) by Brenda Drake which releases February 7, 2017!
This cover reveal is brought to you by Entangled TEEN & YA Interrobang!
Brenda Drake's thoughts on the cover:
I had an idea of what I wanted the cover of Guardian of Secrets to look like the entire time I was writing the story. I was delighted (I might have screamed) when the cover showed up in my email and it was EXACTLY what I'd imagined. I love that it's blue since part of the setting of the book takes place in a cold climate. I'm thrilled the couple is on it, too. They resemble the characters I've created in my mind perfectly. The cover is so beautiful, and I'm beyond excited to share it with everyone!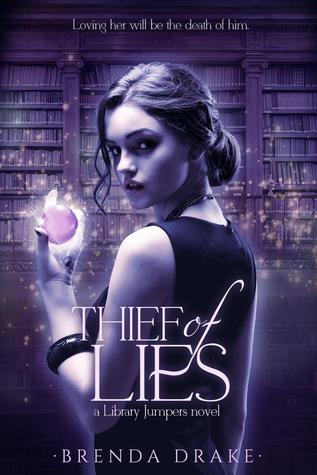 Publication Date:
January 5th 2016
Publisher:
Entangled Teen
Gia Kearns would rather fight with boys than kiss them. That is, until Arik, a leather clad hottie in the Boston Athenaeum, suddenly disappears. While examining the book of world libraries he abandoned, Gia unwittingly speaks the key that sucks her and her friends into a photograph and transports them into a Paris library, where Arik and his Sentinels—magical knights charged with protecting humans from the creatures traveling across the gateway books—rescue them from a demonic hound.
Jumping into some of the world's most beautiful libraries would be a dream come true for Gia, if she weren't busy resisting her heart or dodging an exiled wizard seeking revenge on both the Mystik and human worlds. Add a French flirt obsessed with Arik and a fling with a young wizard, and Gia must choose between her heart and her head, between Arik's world and her own, before both are destroyed.