Hi guys! Today I wasn't going to do a tag because my last was a tag but once again I had no time to write a post so to have a post up I decided to do another tag (I promise you that I will not post a tag for the next week 😛 ). Today I'm going to answer to the My Life in Books! book tag. I wasn't tagged by anyone but I saw it over a Cristina's blog My Tiny Obsessions and it looked so funny that I had to do it. After that I found out that I'd been tagged by the amazing Analle @ Book Snacks so thanks you Analle for tagging me 🙂 .
1. Find a Book for Each of your Initials.
C – City of Heavenly Fire
I – Ignite Me
P – The Perks of Being a Wallflower
J – Just One Day
2. Count your Age Along Your Bookshelf – Which Book Is It?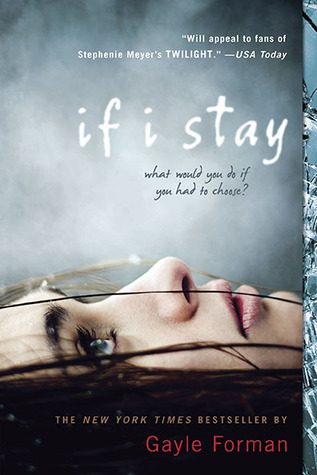 I have two bookshelves in different houses but I have to use the bookshelf next to me right now that is basically my TBR and books that I still have to take home. In this bookshelf the book number 25 (my age) is If I Stay by Gayle Forman.
3. Pick a Book Set in your City/State/Country.
I'm stealing the answer that Cristina used and choose Os Maias by Eça Queirós. It's an amazing book set in Portugal. Also, I live close to Sintra and part of the book is in Sintra (which by the way it's a beautiful village). And have I told you that this book is the reason why I started reading?
4. Pick a Book that Represents a Destination you Would Love to Travel to.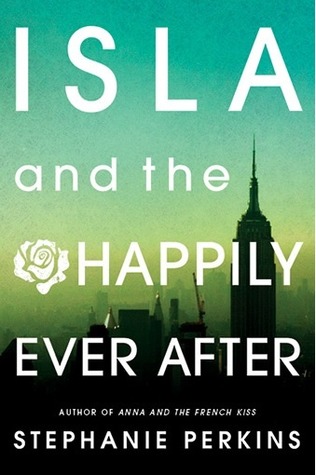 I was going to say Anna and the French Kiss but then I remembered that I also want to travel to New York so I will pick Isla and the Happily Ever After by Stephanie Perkins.
5. Pick a Book that's your Favorite Color.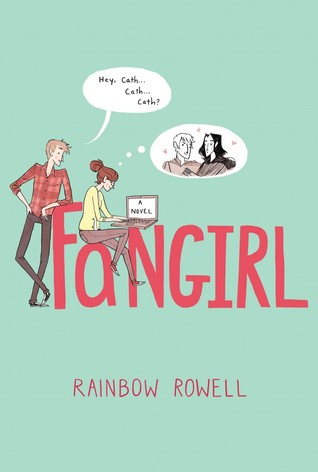 Once again I'm stealing Cristina's answer. I just love the colors (especially the mint green) used on Fangirl by Rainbow Rowell.
6. Which Book do you Have the Fondest Memories of?
I think I've already talked about this book but it's Meet Me Under the Ombu Tree by Santa Montefiore. I absolutely love that book and is just an amazing read.
7. Which Book did you Have the Most Difficulty Reading?
Probably Dragonfly in Amber by Diana Gabaldon. I've been trying to finish it since May but I still have 275 pages to go.
8. Which Book in Your TBR Pile will Give you the Biggest Sense of Accomplishment When you Finish it?
Once again, Dragonfly in Amber by Diana Gabaldon or The Luminaries by Eleanor Catton. I will be extremely happy when I finish one of these books.
So this is it. I'm not tagging anyone in particular but if you want to do this tag just tell me and you're tagged 🙂 .