Hi guys! As you can see, it's the beginning of another month which means it's time for my monthly feature Beyond the Books where I talk about all the random things I've been watching or loving during that month. October was such a fast month that it came and went without me even noticing it. I ended up not doing a lot but I ended up watching a few movies I ended up loving. Anyway, here are a few things I watched and did this past month talk about. 
 Wynonna Earp
I started October by watching Wynonna Earp. After hearing Kat talking about it so much I think I should just go and give it a try XD. To be honest, I have only watched two episodes but it's cool. Let's see if I end up watching a few more episodes in the coming weeks.
 The Shannara Chronicles
Guys, Shannara is back and you can't imagine how happy I am now that my babies are back… well, most of them. The wait has been so long but it's back and everything is fine now (not really but let's ignore the pain my babies are feeling). This is just an awesome show and I love it so much.

Hocus Pocus
October is Halloween month so I started it by watching Hocus Pocus. I have never watched it but everyone talks so much about this movie that I had to do it eventually. Unpopular opinion here, I didn't like it that much. Maybe I should have watched it years ago, I don't know. I was expecting way more from this one.
Pocahontas
Pocahontas is one of my favorite Disney movies so you can imagine how happy I was when I saw it was on TV a few weeks ago. I absolutely adore this movie and I always end up singing a lot XD.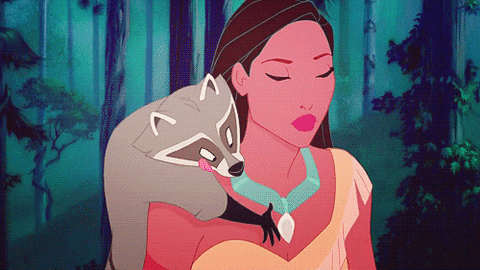 Begin Again
Begin Again was another one of my favorite movies that was on TV this month. Let's just say that stay awake until after 2am on a sunday night when I had work in the next morning wasn't my brightest idea but it was WORTH IT and I would do it again because I love that movie to bits. It also helped to remember how much I love the soundtrack but there will be more about that later on.
Thor: Ragnarok
As you might know I love Marvel movies (just like almost everyone else) and since Thor: Ragnarok was released last week I ended watching it. Me and Cristina went to the movies this past weekend and let me just tell you, that movie is AMAZING. It's so much better than the past Thor movies and I loved it. It was also hilarious. I can't even count how many times everyone laughed during that movie.

There was not a lot happening the past month in terms of music so I keep listening to almost the same things I have been in the past few months. Well, Taylor Swift did release a new song and I love it it… not a surprise to anyone. I also listened to a lot of the Begin Again soundtrack after watching the movie. I have loved that soundtrack for years and Lost Stars and Like a Fool are still some of my favorite songs ever. But anyway, here are some of the things I've been listening to:
https://open.spotify.com/embed/user/catiinha/playlist/2c6QmwK2SbCaU8KS0aQ34A
Here's what I've been doing Beyond the Books during the month of October. I'll be back next month to see with I ended up doing. If you like any of the things that I've talked about don't forget to comment too so we can fangirl about it :D. And if you have any recommendation don't forget to tell me in the comments.