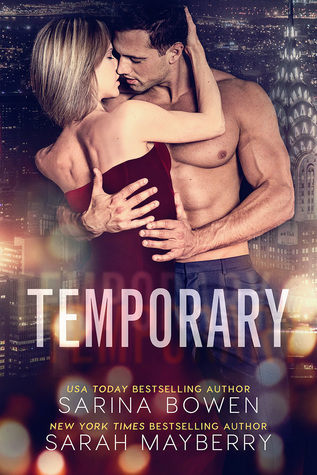 Publication Date:
September 12th 2017
Publisher:
Rennie Road Books

The most beautiful man I've ever seen is the one who can ruin everything…
The first time I lay eyes on Callan Walker, I know he'll be trouble. With his smug grin, hot Aussie accent and thousand dollar shoes, he's just the kind of rich guy who always gets what he wants.
And he wants two things: a night of sin, and my cooperation as he outmaneuvers his powerful mother to take control of his uncle's estate.
I can't afford either one. I'm the only thing standing between my little sister and the foster care system. He may have money and charm on his side, but I have something even more powerful — pure desperation. This temp job at his mother's company can become a full time job for me. It has to.
But when Callan's eyes rake over my body, sometimes I forget my obligations. His piercing gaze finds the fun, optimistic girl I used to be and not the tired person I've become.
And it works–if only for a moment. Our night together was a mistake. I can't afford to get sucked into his high-powered family's treachery. But the closer I get to Callan, the more layers I find beneath those expensive clothes. Though I can't forget this is temporary. He's temporary. I have too much to lose.
Too bad my foolish heart didn't get the memo…
Review:
*I was provided a copy by the publisher via NetGalley in exchange for an honest review
Once again this was a buddy read with Cristina @ My Tiny Obsessions so click HERE to read her thoughts about this book :).
I think it's not a surprise to anyone when I say Sarina Bowen is one of my favorite authors. I love her books and I keep gushing about it so it's obvious the first time I heard about Temporary and got the chance to read it I had to do it because I knew I would probably love it… and I did.
One of my favorite things in this book were the characters. Let's be real, I didn't like every characters (I'm pretty sure no one can like Callan's mom) but the main characters, Callan and Grace were so good. I loved Grace. I loved how strong she was and how she did everything to fight for her dreams so that she could give her little sister a better life. I also loved her relationship with her sister, Olivia. Olivia was kind of annoying at some points but which 15 year-old is not annoying? I also loved Callan. He was such a great guy… even when he grew up with a mother like Vicky (who is basically heartless). I think it's great how much he cared for other people and tried to help. However, one of my favorite things was to learn about his relationship with his uncle. I would have loved to see more of that and I would have loved to see him bonding with his sister, Claire. Honestly, I'm kind of hoping I still can see him boding with Claire because that book can't end like that. Claire needs her own book.
Callan and Grace's relationship was also so amazing. Those two not only had an amazing chemistry but they tried to get to know each other and to understand each other. I have to say that their relationship never seemed temporary. While I can see why Grace would think that I still think they had a great relationship from the beginning where they were open to each other and talked about what mattered.
I really enjoyed the writing in this book too. As I said before, Sarina Bowen is one of my favorite authors so I know what to expect from her books but this is actually the first Sarah Mayberry book I read. I really hope I can read one of her other books soon so I can see what else she's capable of.
Overall, I really enjoyed this book. Not only it had amazing and strong characters but they also had an amazing chemistry and I loved the writing and the story itself. I obviously recommend this book to everyone else so do yourself a favor and go read it.
Rating:
Have you read this book? If so, what did you think about it? If you haven't read it would you read it?