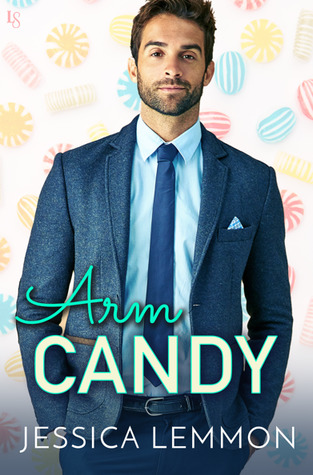 Publication Date:
September 5th 2017
Publisher:
Loveswept

Last call! At the end of the night, a clean-cut hunk and a rebellious bartender act on their unlikely chemistry in this frisky standalone novel from the author of Eye Candy.
Davis: I've had my eye on Grace Buchanan for a while now. Unlike the bubbly blondes I usually date, the feisty, flame-haired bartender both intrigues and bewilders me. Something about Grace—the tattoos? the nose ring?—makes every part of me sit up and beg. There's only one problem: She hates me. Trading insults and one-liners has become our M.O. But when Grace bets me that I can't get a date with a non-blonde if my life depends on it, I'm determined to prove her wrong by landing the ultimate non-blonde: her.
Grace: I'm used to regulars hitting on me, and I've turned them all down, except for one: Davis Price. I like giving him a hard time, and he's kind of cute in his suit and tie—if you're into that kind of thing. Anyway, I don't care how many blondes he takes home . . . until one of them sidles up to him in my bar. Nuh-uh. But after my little bet with Davis backfires, our first date lands us in the sack. So does the second. And the third. Neither of us wants more than the best sex of our lives. The trouble is, it's not a question of what I want. It's what I need. And what I need is Davis.
Review:
*I was provided a copy by the publisher via NetGalley in exchange for an honest review
Once again this was a buddy read with Cristina @ My Tiny Obsessions so click HERE to read her thoughts about this book :).
A few weeks ago I read Eye Candy, the first book in the series. At the time I was quite disappointed with the book and I gave it a really low rating but since I had already requested the second book in the series, Arm Candy, I ended up giving it another chance. Good thing I did it because I ended up loving this book way more than the first one.
Once again, I really enjoyed the writing in this one. I loved how distinct Davis and Grace's voice were and how easily this book flew. This had been one of the few things I had liked in the first book so it was great to see that Jessica Lemmon is such a great writer.
Here's the thing, my big problem in the first book were the characters. I didn't like the main characters at all and they frustrated me a lot. I can tell you that that's something that hasn't happened in this one because I ended up loving both Davis and Grace. I'll be honest here and say Davis was my favorite but they were such amazing characters. Davis was such a great character. In the beginning he was broken due to stuff that had happened in his life but once he realized how he felt about Grace he was into it and never doubted about his feelings fo her. I'm so used to see the guys having the cold feet that it's a breath of fresh air when that doesn't happen. Grace was also such a great character. I loved her. Unlike Davis she had her doubts about their relationship (and at one point I was mad at her for that) but she never had the best role models so it was easy to realize why she acted that way. She was still such a great girl. She was strong and independent and she really knew what she wanted from her life. I loved that about her. They were also super cute together. I loved that once they were with each other they were with each other for real and I loved that they about their past struggles in the beginning of their relationship not hiding anything (see Vince and Jackie… this is how it's done… you talk about stuff!!). They were so adorable together and had such great chemistry that it was impossible not to love them.
Overall, I really enjoyed this book. To be honest I was quite scared when I first read my first Jessica Lemmon book because I didn't enjoy it at all but now I can see that was kind of a fluke because Arm Candy was great. I loved the characters, the plot the relationship they had with each other and with their friends/family. It was an enjoyable read and I can't wait to read more things from the author.
Rating:
Have you read this book? If so, what did you think about it? If you haven't read it would you read it?