Hi guys! As you can see, it's almost the end of another month which means it's time for my monthly feature Beyond the Books where I talk about all the random things I've been watching or loving during that month. In August I ended up watching a lot of TV… like a lot. I've been in a TV slump for quite a while but it looks like it's over, which makes me really happy. Here are a few things I watched and did this past month talk about. 

Younger
Last month I ended up not watching any TV show but that changed right in the beginning of the month when I decided it was time to start Younger. Kat has been talking about it for a really long time so I had to start it. I ended up only watching 3 episodes but I'm liking it a lot… I especially like Josh XD. However, I still can't understand how people would believe Liza is 26.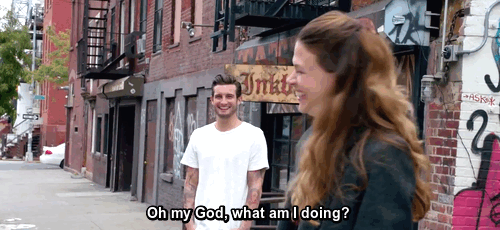 The Bold Type
Look at this, I have a new TV obsession. I'm absolutely in love with The Bold Type. I've been hearing a lot about this show the past few weeks so I decided to start watching it. Best idea ever. I love this show and how it's all about female empowerment. I love the characters, especially Jane, and I love the friendship between the three main characters. It's not every day you see three girls supporting each other on TV and we need more of that. You know what? If you're not watching this one yet just do it. But let's just hope Freeform doesn't ruin it like it ruins almost everything (*cough* Shadowhunters*cough*).
The Chronicles of Narnia
If you don't know by now I'm one of those people who loves The Chronicles of Narnia movies. I love them and I keep watching them. The other day there was a marathon where the three movies aired and you can bet I watched the three of them. I regret nothing!! I also just realized my crush for William Moseley has been lasting for a really long time… like really loooooooong.
Guardians of the Galaxy Vol. 2
It finally happened!! I finally watched Guardians of the Galaxy Vol. 2. It took me a really long time to do it but I loved it and I laughed and cried (a lot). I just can't stop loving Marvel movies. And how is it possible not to love this movie?? It has baby Groot!! Baby Groot is everything. However, I wasn't happy with the way Peter and Rocket treated each other.
Grease Live
I'm going to be honest here… I'm one of those people who doesn't like Grease. I like a few songs and that's it. However, I've been wanting to watch Grease Live for a long time but I haven't done it yet. Since it was on TV and it starred Aaron Tveit I ended up watching it. I still don't love it but Aaron does make anything better XD. Also, Vanessa Hudgens was awesome and I still can't believe she was able to do that when she had lost her dad the previous day.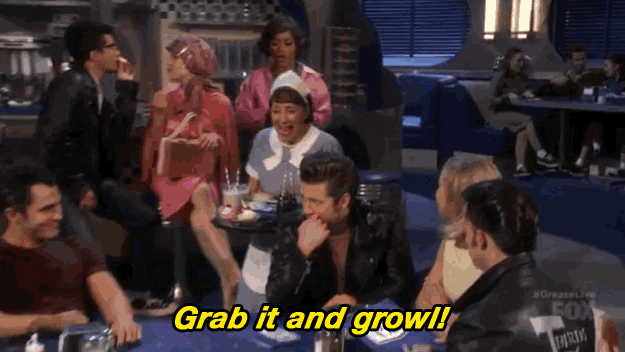 Harry Potter and the Deathly Hallows: Part 1 and Part 2
Harry Potter and the Deathly Hallows aired on TV the past two weekends so I ended up watching it for the hundredth time… just as expected. I don't have a lot to say about it. You all watched the movie… they are amazing and I loved it. MAybe now they can air the other 6 movies. That would be cool.
Dirty Dancing
I know what you're probably thinking… am I always watching Dirty Dancing?? Well, if it's on TV and I have time to watch it I'll do it. It's one of my favorite movies so I can pass the opportunity to watch it every time I can. Also, I'm still trying to forget the remake ever happened and this helps. Maybe watching Dirty Dancing 2 also helps. It has been a long time since I watched that one.

Not a lot happened this month in terms of music but Taylor Swift did release a new song!! I'm still a little bit on the fence about it. From the moment she started releasing snake videos (btw Taylor, I kind of hate you for that. Why snakes?? I hate those things) I knew what the song would be about but I'm surprised with her new sound and I don't know how I feel about it. I do love parts of the song but there are others that not so much. I'm still super excited to hear more of her new songs and I can't wait for November 10.
In August Bruno Mars also released the video for Versace on the Floor and I'm obsessed not only with the song but also the video itself. Both have such 80s vibes and let's be honest, Zendaya slays in that video. Look how gorgeous it is:

Anyway, here are some of the things I've been listening to:

AURA Festival Sintra 2017
As you might know I live in Portugal. I actually live near one of my favorite places in the world, Sintra. Sintra is one of those places that has a magical atmosphere and I love to go there and I especially love to visit Quinta da Regaleira. It's one of the most gorgeous places ever. Just look at this:
And this:
It's a beautiful place, just like Sintra is also a beautiful place. Anyway, it August there was a light festival. Basically it was some sort of walk through Sintra during the night where you would stop at places that had some activities related to light. I loved it. First of all, I was never in Sintra at night for some weird reason. Then we have the fact that the festival ended at Quinta da Regaleira and going there at night was such an awesome experience. They had lights in one of the caves and you could walk there. It was so cool and such a different experience. I really want to go again next year to see which new things they'll bring.
Here's what I've been doing Beyond the Books during the month of August. I'll be back next month to see with I ended up doing in September. If you like any of the things that I've talked about don't forget to comment too so we can fangirl about it :D. And if you have any recommendation don't forget to tell me in the comments.