Hi guys! Today I'm bringing you one more tag. I haven't been doing a lot and while I was looking at everything I've been tagged to I found the What Cats do Book Tag. You might not know this but I love cats. I'm a cat person and it helps that I have this little nugget with me every single day:
She's the most adorable thing ever… when she's sleeping or calm because if she's not she loves to play with me by using her teeth on my hands XD. Anyway, I was tagged by the wonderful Sam @ River-Moose Reads so thank you so much for tagging me Sam :D.
---
Rules:
Purr – As cats do this when they're happy or relaxed, what is the book that makes you happiest or relaxed?
In my opinion a book that makes you happy and relaxed has to be a book you really love so I think I need to say Him by Sarina Bowen and Elle Kennedy. It's not always happy but in the end it's always worth it.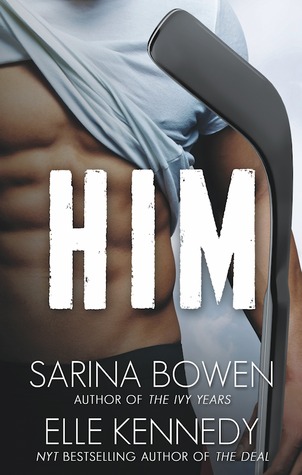 Sleep – What is a book that put you to sleep or was just boring?
Touch of Fondness was not only boring. It's true that nothing happened and I was always bored while reading it but it had so many more problems that I could rant about it for a really long time… which I did in my review.
Twitch while dreaming – Have you ever dreamt of a book you read?
I don't think I ever dream of a book I read, at least that I can remember.
Seems to play nice…until the claws are out – Which book had the biggest plot twist(s)?
I'm not going to say names because that could spoil someone else even if I only said that there was a plot twist but let's just say that I recently finished a book that had a twist or two I wasn't expecting and I don't know what will happen in the next one because those were some big things.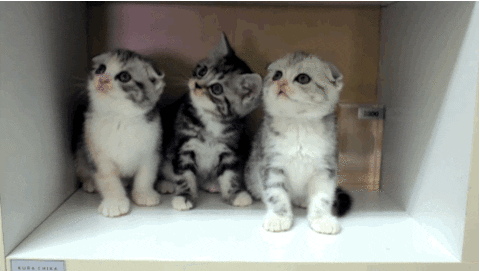 Cuddles – Which book character would you give a hug to?
Taylor from Queens of Geek. I just want to hug her and say everything will be fine and that she has amazing friends who will help her anytime she needs.
Catnip – What's a book that made you have warm and fuzzy feels?
I think I need to go with some cute contemporary for this one so I'm picking The Summer Before Forever by Melissa Chambers. I loved that book and it was constantly making me smile.
Cat breeds – What are your favorite books?
I have so many that I would spend a lot of time talking about those books. However, I recently talked about some of the books I recently added to my favorite and you read that here.
Getting the cat – How did you find your favorite book(s).
Normally Goodreads, other blogs and recommendations by people I know I can trust when we're talking about books.
The vet's office – Your least favorite  book?
This might be a little bit harsh but I do have a few. One of those is Slighly Stalky. I still don't understand some of the reviews this book has and I still can't understand how I finished it but I did… which I kind of regret. You can read my review here if you want to know what I'm talking about.
Being in places they shouldn't – Least favorite cliché?
LOVE TRIANGLES?? Don't even try to make me rad a book with a love triangle because I'll be mad.
Final question: the good old cardboard box – Most underrated book series. 
There are so many… Maybe Chasing the Dream by Elizabeth Briggs. I absolutely adored this series, especially the last book, More than Distance (which is not included in the image). Everyone who loves new adult should read this series.
I have no idea who did or didn't do this so I'm tagging everyone to do this, especially if you love cats as much as me. What about you? What would be your answers?