Publication Date:
July 25th 2017
Publisher:
Loveswept

Jacqueline: As an adult woman–and the vice president of a marketing firm–I shouldn't be waiting by my office window to ogle the mystery man who jogs by every morning at 11:45. Sure, he's a gorgeous, perfect specimen of the human race, but I can't bring myself to hit on a total stranger. However, my best friend-slash-colleague Vince Carson thinks I should do more than talk to the guy. In fact, he's borderline obsessive about "getting me laid." (His words.) But the more time we spend together, the more it's clear: The one I'm falling for is Vince.
Vince: Jackie Butler's got it bad for some pompous, over-pumped A-hole who struts his stuff past her window. That doesn't bother me. I know she deserves nice things. What does bother me is that she friend-zoned me big-time last year, so I can't ask her out myself. But what if I set her up with Mr. Steroids? Then, when he breaks her heart, I can swoop in and save her like the nice guy I am. Everything's going according to plan . . . until we share a ridiculously epic kiss. And suddenly anything is possible.
Review:
*I was provided a copy by the publisher via NetGalley in exchange for an honest review
Once again this was a buddy read with Cristina @ My Tiny Obsessions so click HERE to read her thoughts about this book :).
When I first saw this book at NetGalley I was so excited to read it. This was my first Jessica Lemmon but I had high expectations about it especially because it has one of my favorite tropes (best friends to lovers is still one of the best tropes out there) but this one ended up being such a disappointment. I don't even know what to say about it.
Let's start by talking about what I liked in this book. I really enjoyed the writing in this one. I think Jessica Lemmon is a talented writer and I keep hearing she has some amazing books. I can see that because I did enjoy the writing and how distinct Jackie and Vince's voices were. Unfortunately this was one of the few things I actually enjoyed in this book (Davis was a close second and the main reason I'm reading the next book in this series).
Now let's talk about what I didn't like… Jackie and Vince. Oh my… did these two get to my nerves. Here's the thing, one of my main pet peeves is miscommunication. I hate miscommunication with all my heart and most of the times I get so frustrated that I want to throw my phone in the wall (and let's be honest, Clay *aka my phone* did nothing wrong to be thrown to a wall). What did I get in this book? A serious case of miscommunication.
Here's the thing, this book started out great. I loved Jackie and Vince's friendship and how they helped each other and talked about everything (at least at that point I did think they talked about everything) but from the moment something more happened between them this book went downhill. First of all, I didn't like Jackie at all. I did like she was a strong independent woman who knew what she wanted to do with her life but her insecurities at some points where too much and sometimes she would make stupid things… but really stupid things.
But Vince wasn't that better. I didn't like how he played games with Jackie. If he had been honest from the beginning I would probably be happier while reading this book. I just had so many problems with these two. AND THE MISCOMMUNICATION!! COME ON!! If they talked about stuff instead of running from it most of the times everything would have been so much better. But hey, at least Davis was in the book and the next book will be about him, so yeah for that.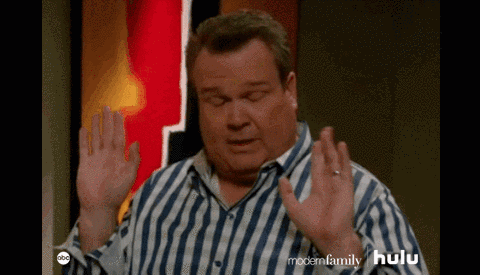 Overall, this book ended up being a huge disappointment. I think it could have been an enjoyable read but the characters, the miscommunication and the games played in this book made me mostly frustrated which didn't make it that good for me. I still want to read more of Jessica Lemmon's books, especially because I keep hearing amazing things about her previous series.
Rating:
Have you read this book? If so, what did you think about it? If you haven't read it would you read it?