Hi guys! We're now halfway through 2017 so I decided it was time to re-do the Mid-Year Book Freak Out Tag. I did this tag last year (here) but since we're halfway through 2017 it was only fitting to do it again and seeing how my reading year has been so far. So far I've read 69 books (which is less than last year around the same time) so it's going to be interesting to see which books are making this list. Let's see my picks for this tag 🙂
Best book you've read so far in 2017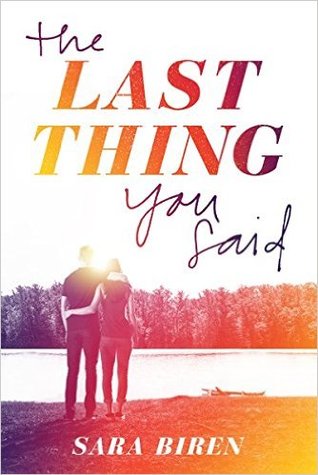 To be honest, I've had a lot of favorites this year and I keep reading amazing books but I think I'll have to say The Last Thing You Said by Sara Biren. I absolutely adored this book and since it's a book I don't see people talk about that often I thought I had to put it out there so more people read it.
Best sequel you've read so far in 2017
Technically, this is not a sequel but a spin-off from Him. However, since it features characters from the previous books and since I loved it (even if I read other sequels I loved) I have to say Good Boy is my favorite sequel of 2017. Basically Sarina Bowen and Elle Kennedy can do no wrong.
New release you haven't read yet, but want to
Lord of Shadows without any doubt. I've been waiting for this book for over a year and I already have it in my bookshelf but right now I can't commit to such a big book since I have a lot of work and practically no time for such a time-consuming book. I will read it eventually and I hope it happens sooner rather than later.
Most anticipated release for the second half of the year
For some reason I still haven't given a lot of thought about books that will be released in the second half of 2017 but I think I'll have to say All the Crooked Saints by Maggie Stiefvater. It has a pretty cool concept and I'm excited to read it. I also super excited to read The Chase by Elle Kennedy. I can't wait to read Fitzy and Summer's story.
Biggest disappointment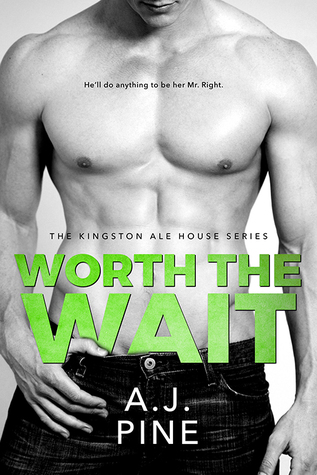 This was actually one of my most anticipated reads of 2017 and I ended up reading it right in the beginning of the year but it was such a disappointment. I had high hopes for it because I read, and loved, the previous books in this series and because Jeremy was my favorite character but I ended up having so many problems with it. It wasn't the best way to conclude the series.
Biggest surprise
Let's be honest here, when I got Unfiltered I did it for two reasons. First of all, I loved the cover and secondly, Lily Collins wrote it. however, I ended up loving this book and I had no idea I would like it so much so it ended up being a big surprise to me. Another surprise was How Not to Let Go by Emily Foster. I read the first book last year and had a lot of problems with it but this one ended up being so much better.
Favorite new author (Debut or new to you)
It turns out I haven't read that many new authors this year. However, I finally read one of Amy Harmon's books, A Different Blue, and I loved it. I've been hearing about her books for such a long time so I had to read one of them. Now I just need to make time to finally read Making Faces and crying my eyes out XD.
Newest fictional crush
Wes "F*cking" Stokes. Wes is my baby and I love him very much. I just want him to be happy and leave a peaceful life (and especially away from crazy people who try to manipulate his life. Also, if anyone hurts my cinnamon roll I'll be mad. He already dealt with enough crap in his life.
Newest favorite character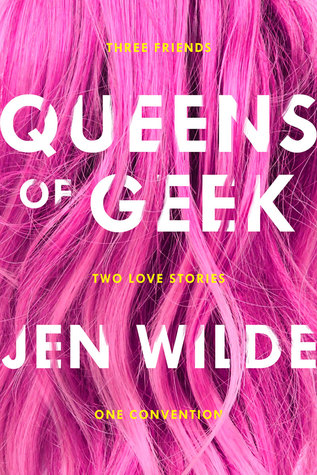 0
This is a difficult one but I think I have to say Taylor from Queens of Geek by Jen Wilde. Taylor is basically me. She's like my Cath from 2017, super relatable and super adorable. I just loved her to pieces.
Book that made you cry
None?? I really can't remember of any book that made me cry so far. But o be honest I'm an ice queen who never cries while reading so there's that.
Book that made you happy
0
Falling for Forever is one of those books that makes you smile and keep smiling while reading it and even after. So yeah, this was one of those books that made me really happy.
Most beautiful book you've bought so far this year (or received)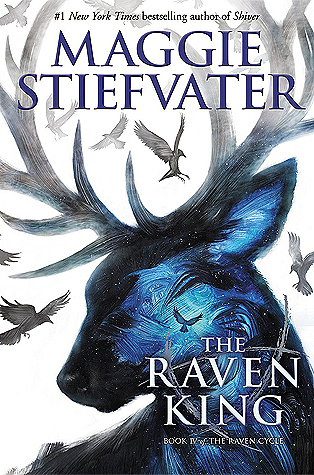 Can we just all take a minute to look at this cover and see how gorgeous it is?? It's beautiful and it's even better if you see it live. There's no way this wouldn't be one of the most beautiful books I bought this year. I just hope it's also beautiful on the inside because I have high expectations for this one.
What books do you need to read by the end of the year?
By the end of the year i need to read Lord of Shadows, Always and Forever, Lara Jean, The Upside of Unrequited, Gemina, the remaining books of The Raven Cycle, and many more books. My TBR is kind of big right now… such a bookworm problem XD.
---
I'm tagging everyone to do this tag so you can also see how your reading year has been so far :). These are my picks for the Mid-Year Book Freak Out Tag. What about you? What would be your answers?