Publication Date:
July 3rd, 2017
Publisher:
Entangled TEEN

The second Jenna Quigley turns eighteen, she's headed to L.A. to extend the timer on her fifteen minutes of fame. Too bad her dad made her promise to graduate high school first. Silver lining? Her new school has a serious talent competition with a $25,000 cash prize, which would go a long way in L.A. Jenna's got plenty of talent—she didn't almost win America's Newest Sensation for nothing. But it'll take everything she's got to bring down the music nerd with a stick up his butt…no matter how cute he is in those glasses.
Miles Cleveland needs to win that talent contest. When some hot girl stole his audition spot on America's Newest Sensation, his chance to study music flounced off to New York with her. Now, not only can he win enough money to pay for his education, he can get revenge on that very same girl. He can't start to question his plan, though…no matter how deep Jenna buries into his heart.
Review:
*I was provided a copy by the publisher via NetGalley in exchange for an honest review
Once again this was a buddy read with Cristina @ My Tiny Obsessions so go check her blog in the next few days to read her thoughts about this book :).
Last summer I read The Summer Before Forever and it ended up being one of my favorite read of 2016. Obviously, when I saw that book 2, Falling for Forever, was about to get released I had to request it… especially because I really wanted a book about Jenna. I can tell you that while I love The Summer Before Forever I might ended up loving this one a little bit more.
First of all, I really enjoyed the concept of the book and the fact that it was set in a Creative Arts School. I also really loved the fact that was set in Nashville. For some reason there are not a lot of books that are set in Nashville and I love when I find one. Then we have the characters… I loved them. In the first book I really liked Jenna but at some points she would annoy me a bit. Because of that I was a little bit scared to read something in her POV. That was all for nothing because Jenna was awesome. She's one of those girls who's really confident and knows what she wants from her life but inside she's vulnerable. I quite liked that aspect about her because she showed that in the end what matters is to be yourself even if you're scared of it. I also loved that she gave zero sh*ts about what people said about her. GO GIRL!
I also really liked Miles. Look, Miles is no Landon but he's amazing on his own right. He was such a great guy. I loved how much he cared for his friends and how much he supported them. I have to tell you that sometimes I would have liked him to stand a little bit for himself (especially when someone did stupid things) but in the end he did it because he loved those people like they were his family.
I also really loved their relationship. Their relationship didn't start in the best way, mainly because of stuff Jenna did in the past, but I really liked the fact that it wasn't something that got between them for a long time. Also, the development in their relationship was quite cute and they were great together. They were adorable and everyone knows how much I love adorable stuff.
However, while this was a romance I have to applaud Melissa Chambers for making this about family and friendship also. She did this in the first book, and that was one of the high points of that book for me, but in this one it was even more noticeable. First we have Jenna's dad who is the best dad ever. I loved the connection between them and how much they supported each other. Miles mom was also amazing (even if I didn't agree with some of her views) and while I didn't love his father I could see he still loved Miles.
But the best part was the friendships. One thing I loved is that Chloe (and Landon) was still very much in Jenna's life even if living one hour and a half away from each other and not spending a lot of time together. I also loved Miles and Jenna's group of friends. They were awesome. I might have had a few problems with Nicolette and Nat at certain points but I know that what they wanted was the best for their friends. Also, Dev, Jasmine, Shane and Greta were amazing. I wouldn't mind a book about Shane or even Greta. Can one of the two have a book please?? I would read that.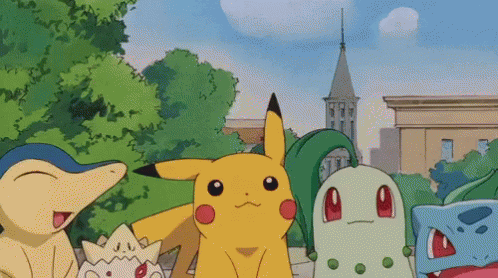 Being my second Melissa Chambers book I kind of knew what to expect from her writing and, once again, I loved it. She did an amazing job in this book. The book was fast paced and well-written and I loved that featured a dual POV and that Jenna and Miles had distinct voices.
Overall, this was a perfect summery book. I loved everything about it so I obviously have to recommend this one (and the previous one) to everyone else. You won't be disappointed for sure.
Rating:
Have you read this book? If so, what did you think about it? If you haven't read it would you read it?