Publication Date:
May 26th 2017
Publisher:
Ginger Scott

I'm not supposed to be here.
Death has come for me more than once, and each time it's been a boy who's stood between me and my final breath.
I called him Christopher when he saved me as a child. When he came into my life again, only months ago, I knew him as Wes. Just as he did the time before, he disappeared the moment he made sure I was out of harm's way; as if I didn't need any more saving.
This time, though, death left me with a reminder of how powerful it is. I know it meant to strip me of my spirit again, but it failed.
Even so, I know I need Wes to survive. Our souls are woven together somehow, our every breath in sync. I feel it, even though everyone says I shouldn't.
The world thinks he's missing.
His loved ones don't want to believe he's dead.
Only I know just how special he is.
I'm going to find him and bring him home, where he belongs. Together, we'll face impossible—we'll rewrite our ending.
And when the bad guys come calling, we will always win.
Review:
*I was provided a copy by the author in exchange for an honest review
A few months ago I read A Boy Like You by Ginger Scott and at that time not only I absolutely adored it but I also really wanted to read the second book in the duology because there were a few things I had to know. So the time as come where I had the opportunity to read the second book and I loved it. Ginger Scott did it again… she just wrote an amazing book, made me feel all the feels and in the meantime completely broke my heart. Just so you can understand how much it broke, I don't cry while reading, it rarely happens, but with A Girl Like Me 30% into it and I had already cried twice.
Just like I said in the previous book, I really don't know how to review this book and I don't know what to say about it. I ended up loving, just as I knew I would, and it really took me by surprise with some things that happened. There are a few things I would have like to know a little bit better but in the end this was an amazing read.
First of all, let me tell you how much I loved Joss and Wes once again. Joss is such an amazing girl. She really grew a lot in the first book and went from being in a dark place to accepting everything that happened in her life but she ended up growing up so much more in this one. Seeing her grow so much was amazing because at one point you can't see how she can move on with everything that has happened to her but she keeps showing how strong she is and how she keeps fighting for her happiness and the happiness of her family and friends.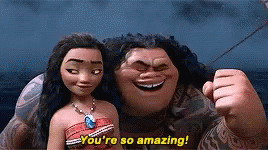 Then we have Wes… if you read my review for A Boy Like You you know how much I love Wes. Well, that hasn't changed at all. To be honest, I was mad at him at one point (even if I understood his point of view) but in the end I just love him because everything he does is to try to protect his loved ones. I love how important his family is for him and I love how protective he is of them. Seeing that he also hasn't had the easiest life makes everything even more important for me. Also, Joss and Wes together are the best thing ever. These two were basically made for each other and there's no doubt in it because something really bad can happen but in the end they have each other. There's always something in the way of their happiness but it's something, which breaks my heart, that it was written in such a beautiful way that you just want to keep reading it.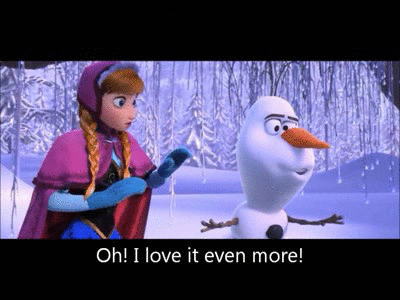 Another thing I loved in this book was how Ginger Scott really included Joss and Wes's family and friends. To be honest, a lot of books lack in including family and friends but it's something I love because it shows how important those people are for the main characters and that's what happened in this duology. I really liked their families and friends. Joss and Wes's friends were the best ever!! All of them were so supportive of each other and they all helped a lot. Also, Kyle is a sweet cinnamon roll, I just want him to be happy and have everything he deserves in life and a book about him wouldn't be a bad idea at all :P. Their families are also so supportive. Not only we see the family we met in the previous book but in this one we end up meeting Joss's grandmother who's also amazing. I just loved these characters and I loved how important friendship and family were in this story. I also want to hug every single one of them and tell them everything will be alright XD.
Overall, this was just an amazing book… actually, an amazing duology. I loved this story and how deep it was. I loved the characters and I loved everything about it. This is one of the reasons why Ginger Scott has become one of my favorite authors and why I can't wait to see what she's bringing us next.
Rating:
Have you read this book? If so, what did you think about it? If you haven't read it would you read it?