Today is thursday which means that is Book Traveling Thursdays, a weekly meme created by me and Danielle @ Danielle's Book Blog. This weekly meme consists in picking a book related to the weekly theme that is announced in the group Goodreads page (if you want to join click here) at the beginning of each month. After that you can write a blog post where you explain why you choose that book and choose different covers from different countries. To make it a little bit easy you are going to choose different editions of the original cover, the cover from your country, your favorite cover, and your least favorite cover.

This week's theme is Freebie week… Today you can choose whatever you want either it is a book you've been wanting to talk for a long time or one of the previous themes. Because it's freebie week I decided to go with a book which has some gorgeous covers and that book is Caraval by Stephanie Garber. But anyway, here are the covers for this book:
Original Cover: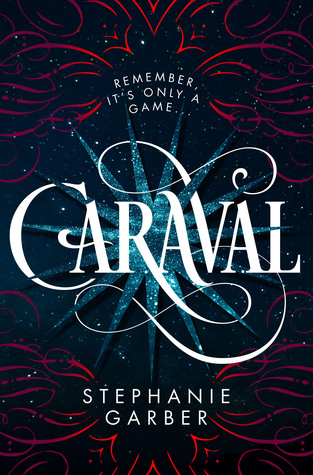 This is actually one of my favorite covers. I just think this cover is gorgeous and i love everything about it. I love the colors, the design, the fonts… it's such a beautiful cover.
Favorite Covers:
US    –    UK
I just love these covers. My favorite one is the US cover but I ended up getting the UK one because I love that the hardback has different designs. I just absolutely adore than idea. Also, it might not be my overall favorite but it's still a gorgeous cover.
Least Favorite Covers:
Netherlands    –    Romania    –    Russia
I don't like any of these for some reason. Kudos to everyone for keeping it in the theme and related to the story but I still don't like the look of these covers. I do loved the colors in the russian cover. Those are great colors… the cover itself… not that good.
So this is it, this week Book Traveling Thursdays. What did you think of this cover? Tell me in the comments 🙂