Hi guys! So today I'm back with another tag because I haven't been doing a lot of tags recently. Today I'm bringing you the Rapid Fire Book Tag. I don't think I was tagged for this, and if I was I'm sorry for not noticing, but I've been seeing it around so I decided I wanted to do it :P. Here are my picks for this tag.
E-Book or Physical Book?
I love physical copies and I love to feel my books and have it on my hands while reading it but e-books are a little bit more practical. First of all, you can carry thousands of book with you and read whatever you want without any extra weight. Secondly, people won't judge you for what you're reading because, let's be honest, I read a lot of romances… have you seen some of those covers??
Paperback or Hardback?
Hardbacks. I love the feel of hardbacks and while they are heavier I still love the look of it. Hardbacks are also great to carry in your backpack (or purse) because the damage will be smaller than if you were taking a paperback with you.
Online or In-Store Book Shopping?
I love to go book shopping and look at all the books. However, I live in Portugal. Do you know how difficult it is to get new releases in here?? It happens sometimes. For example, last year I saw Lady Midnight in a bookstore even before I got my pre-order but that's a rare event. Also, books are cheaper online.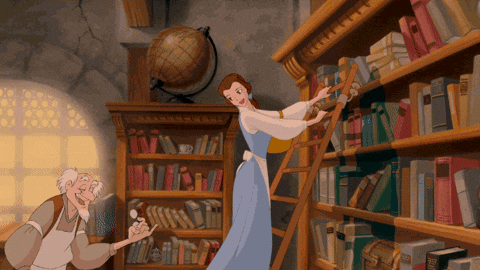 Trilogies or Series?
It depends on the situation. There are stories where it is kind of necessary to have more than three books but then, there are a few situations that is better to finish in the third book. However, I do love series because you get to see the characters you love more.
Heroes or Villains?
I'm a heroes type of girl…
A book you want everyone to read?
Hmmm… this is difficult. It always depends in whatever the person likes to read. However, I think everyone should read A Monster Calls. It's a beautiful book and it will touch everyone.
Recommend an underrated book?
I just recently read The Last Thing You Said by Sara Biren and I think everyone should read it. It's a beautiful story.
The last book you finished?
At the time I'm writing this post (which will be a few days before it goes live) the last book I finished was Touch of Fondness by Joy Penny and I'm still trying to forget about it. I'm not kidding when I say this was one of the worst books I ever read because it really was.
The Last Book You Bought?
So, the last books I got at home were Queens of Geek and The Upside of Unrequited but technically the last book I bought was A Court of Wings and Ruin. I just don't have it yet because that's the problem with online shopping.
Weirdest Thing You've Used as a Bookmark?
I normally don't use weird stuff as bookmarks. I think I might have used a receipt or something like that and that's not weird at all. Okay, sometimes if I'm reading at home and I have to stop for a bit to go get something I might use my remote control or even my phone… but that's a temporary thing.
Used Books: Yes or No?
To be honest, I never bought a used book for some reason. It's not that I don't like it but it never happened for a simple reason. I would have to buy it online and I'm always to scared to get a book in a terrible condition.
Top Three Favourite Genres?
This is not easy… Contemporary romances, fantasy and maybe science fiction??? I do love contemporary romances and fantasy, there's no doubt about those two. I'm just not sure about that last one. However, some of my favorite series are kind of science-fiction.
Borrow or Buy?
Yeah, buy for sure. It's more expensive but I like to have my books with me after reading it.
Characters or Plot?
Once again, it really depends on the book. Sometimes I like the more character-driven ones but most of the times I prefer the plot. Having a good plot is always important.
Long or Short Books?
Most of the times, short books. However, long books are awesome in some cases.
Long or Short Chapters?
I really like short chapters. Sometimes I feel like long chapters are too much, you know? It makes the book look longer and sometimes it gets a little bit boring. Short chapters for the win.
Name The First Three Books You Think Of…
Queens of Geek by Jen Wilde, because I'm currently reading it, Lord of Shadows by Cassandra Clare ,because I'm excited for it, and Note to Self by Connor Franta, because I just added that to my Book Depository wishlist and I really want to read it.
Books That Makes You Laugh or Cry?
Both??? I love both for different reasons. However, the book has to be really sad and emotional to make me cry because that doesn't happen that often.
Our World or Fictional Worlds?
While I don't read as much fantasy as before I do love fictional worlds a lot. There are amazing fictional worlds out there and it's great to get to a different place full of magic and cool stuff.
Audiobooks: Yes or No?
I only listened to a few audiobooks so far but it's not my thing. First of all, I don't have that much time to listen to audiobooks. Secondly, I think audiobooks are too slow. I listened to Me Before You and I'm pretty sure if I would have read the book it would have been way faster.
Do You Ever Judge a Book by its Cover?
Tons of times and I don't feel a little bit guilty for that. I'm a sucker for gorgeous covers and sometimes I read books mostly based on its cover. However, there are some amazing books with terrible covers out there (*cough* Stroked *cough*)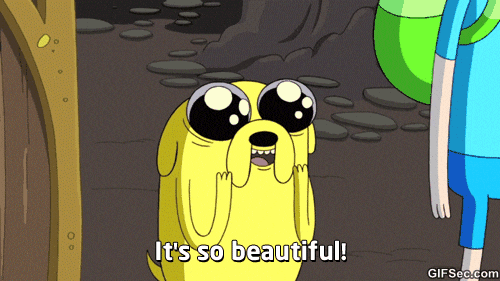 Book to Movie or Book to TV Adaptations?
In my opinion book to TV adaptations might be slightly better because you get more time to develop the characters and the story. However, I still like movie adaptations.
A Movie or TV-Show You Preferred to its Book?
This one is really easy and super predictable… 13 Reasons Why without any doubt. I absolutely loved that show and the changes they did worked perfectly. The show also caused way more impact than the book and I love it for that since it makes you think about really important stuff that you might be doing and shouldn't.
Series or Standalones?
This is another one of the questions that it really depends. For example, if we're talking about fantasy I think series is way better because you need to develop a new world and introduce all the characters. Sometimes series also work in romances if the books are not about the same characters. For example, the Off-Campus series by Elle Kennedy worked really well as series because each book had different main characters and I love that they're doing that a lot in romance novels. However, there are a few situations where it's better if the book is a standalone. I'm one of those people who think To all the Boys I've Loved Before, by Jenny Han, should have been a standalone. To be honest, P.S. I Still Love You didn't add anything important to the story and everything could have been condensed in only one book. Also I'm not even sure what Always and Forever, Lara Jean will be about but it's it even necessary? I don't think so. I'll still read it anyway XD.
Because I've been seeing this tag around for a long time and I have no idea who did it or didn't I won't tag anyone. However, if you want to do it consider yourself tagged. Anyway, these are my answers for the Rapid Fire Book Tag. What about you?? Share your opinions in the comments.