Publication Date:
May 2nd 2017
Publisher:
Delacorte Press
Alice doesn't believe in luck—at least, not the good kind. But she does believe in love, and for some time now, she's been pining for her best friend, Teddy. On his eighteenth birthday—just when it seems they might be on the brink of something—she buys him a lottery ticket on a lark. To their astonishment, he wins $140 million, and in an instant, everything changes.
At first, it seems like a dream come true, especially since the two of them are no strangers to misfortune. As a kid, Alice won the worst kind of lottery possible when her parents died just over a year apart from each other. And Teddy's father abandoned his family not long after that, leaving them to grapple with his gambling debts. Through it all, Teddy and Alice have leaned on each other. But now, as they negotiate the ripple effects of Teddy's newfound wealth, a gulf opens between them. And soon, the money starts to feel like more of a curse than a windfall.
As they try to find their way back to each other, Alice learns more about herself than she ever could have imagined… and about the unexpected ways in which luck and love sometimes intersect.
Review:
*I was provided a copy by the publisher via NetGalley in exchange for an honest review
A few years ago I read some of Jennifer E. Smith's books and I loved those at that time so I was really excited when I saw Windfall on NetGalley  and even more excited when I got approved for the book. However, this book was lacking something and I didn't like it as much as I wanted to. I'm starting to believe I'm growing out of young adult and that's making me sad.
I did enjoy the story but I had a lot of problems with the characters. First we have Alice. She's the main character from Windfall and the book is told from her POV but I did have a lot of problems with her. Alice lost both her mom and dad when she was a kid and had to move from San Francisco to Chicago to live with her uncle and his family. Having lost everything she did everything to keep her parents memory alive and that's one of the things that I didn't like about her. I understand why she would do it because we're talking about her parents but by keeping their memory alive she lost herself. We're talking about an 18 year-old girl who thinks she knows what she wants in her life but in the end what she wants is what she thinks her parents would want and I didn't really like it. I did like that in the end she tried to find herself and what she loved to do. I also didn't like that she looked so perfect… no 18 year-old girl is that perfect with the good grades, good work ethic, helping everyone in need.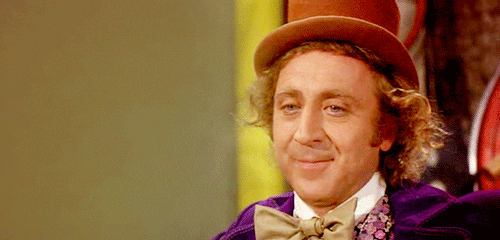 There's something else that still bugging me and I can't understand. In this book Alice gets a lottery ticket for her best friend's birthday as a gift and he ends up winning it. That's cool right? Teddy ends up trying to split the money with her since she's the one who got it but she ends up refusing it. WHY?? Who in their rightful mind would refuse so much money?? It's weird that she would do something like that, even if it was explained, because in the end she could have used that money for a lot of things and wouldn't have to be constantly complaining about how Teddy was spending everything in dumb things.
But let's talk about Teddy, shall we? I don't know how to say this but I didn't like him for most of the time. He grew on me and I liked him a little bit more in the end but I did have a lot of problems with him. I understand he had some rough years and I feel bad that he went through that but I didn't like the way he behave after winning the lottery and how at one point he was mostly out of Alice and Leo's , his best friends, lives. Also, I didn't really like his relationship with Alice and I don't really think they had that much chemistry. They still had a few cute scenes that melted my heart :P. However, my favorite character in this book had to be Leo, Alice's cousin and best-friend. I loved him with everything in my heart. I also loved the relationships in this book. I loved Alice's relationship with her uncle and aunt, with Leo and Teddy and even with Teddy's mom. It was just great to see how important family and friendship were in this book and how in the end that's what matters. There is some romance during the book but it's not the most important thing and that gave this book some extra points (even if I do love myself some romance XD).
Overall, while it might look like I didn't like this book at all I still think it had a few good things and it was easy to read. I did have some problems with Windfall but it the end there were a few things that made that up. I also enjoyed the fact that while this was a fluffy contemporary book it still dealt with some heavy stuff like dealing with grief. I do recommend this book if you're in need of something easy, but beware because the characters might not be the best out there.
Rating:
Have you read this book? If so, what did you think about it? If you haven't read it would you read it?