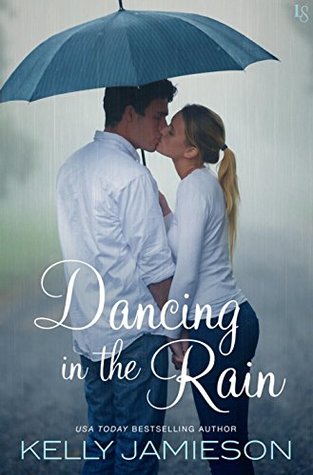 Publication Date:
April 11th, 2017
Publisher:
Loveswept
A retired athlete meets the daughter he never knew—along with the woman who reignites his passions—in this powerful standalone romance from the bestselling author of Hot Shot and the Heller Brothers series.
Drew Sellers is drowning in broken dreams and empty beer bottles. Hockey was his world, until a bum knee reduced him from superstar to has-been. Then he learns that, thanks to a one-night-stand back in college, he's the father of a preteen girl with major issues. Her protective aunt sees right through Drew's BS, but "Auntie P" is no stereotypical spinster. With her slender curves, toned legs, and luscious lips, she has Drew indulging in fantasies that aren't exactly family-friendly.
At another point in her life, Peyton Watt would have been all over a cocky alpha male who pushes all her buttons like Drew. Right now, though, she needs to focus on taking care of her niece during her sister's health crisis, all while holding down a job and keeping her own head above water. Besides, Drew's clearly no father of the year. He's unemployed. He drinks too much. And he's living in the past. But after Peyton gets a glimpse of the genuine man behind his tough-guy façade, she's hooked—and there's no going back.
Review:
*I was provided a copy by the publisher in exchange for an honest review
Once again this was a buddy read with Cristina @ My Tiny Obsessions so click HERE to read her thoughts about this book :).
As you might know I already read a few of Kelly Jamieson's books and I loved those so I was super excited to read this one. Dancing in the Rain ended up being my least favorite Kelly Jamieson book but that doesn't mean I didn't like it because I did, it just wasn't as good as the previous ones I read.
First of all, this book started out quite slowly. It took me a long time to read it even if I was enjoying it. However, I can understand why that happened since this is one of those books that spans for a long time instead of being set in only a few weeks. I did love that this book was set in a span of months because it worked really well for the character development and for the story itself, especially for the growing bond between Drew and Chloe.
I really like the characters too. Drew was such an awesome guy. In the beginning of the book he's kind of lost due to things that happened in his life but he's such a great guy. I loved him with Chole and with Peyton. I loved that while he was scared about Chloe and finding out he had a teenage daughter he was still an amazing dad and their relationship was the cutest thing ever. I also loved him with Peyton because they pushed each other's buttons and they helped each other a lot. I also really liked Peyton. While she had a perfect job she still had some rough years after losing her parents and her sister. She was also such a strong female character. I have to be honest, there were some points where I wasn't happy with her because she wasn't seeing the whole picture about what was happening and she was too worried with her job but she still did everything to make Chloe happy. Oh yeah, and Chloe was the most awesome girl ever. I LOVED HER! I also loved that even when the things between Drew and Peyton weren't in the best shape they still did everything so she could be happy.
Being that this wasn't my first Kelly Jamieson book I already kind of knew what to expect from the writing even if this book was slower than the previous ones I read. I still loved that the story was told in a dual POV so we could have both perspectives.
Overall, I really enjoyed this book and while it wasn't my favorite Kelly Jamieson's book it was still enjoyable and I loved the overall story. I 100% recommend this book to everyone who loves romances.
Rating:
Have you read this book? If so, what did you think about it? If you haven't read it would you read it?