Hi guys! So today I'm back with another tag and I'm changing a little bit because I won't be talking about books. Today I'm bringing you Anything but Books Tag. I don't think I was tagged for this, and if I was I'm sorry for not noticing,  but I've been seeing it around so I decided I wanted to do it :P. Here are my picks for this tag.
1. Name a cartoon that you love.
When I was younger I used to love Digimon, Sailor Moon and Cardcaptor Sakura and those are still some of my favorite cartoon. I also loved a cartoon called Dartacão which was like D'Artagnan and Three Musketeers but with dogs. It was awesome when I was a kid okay? XD
2. What is your favorite song right now?
Right now I'm obsessed with Tudo para Dar by Mia Rose and Salvador Seixas, Something Just Like this by The Chainsmokers and Coldplay and The Night We Met by Lor Huron. This last one has nothing to do with my current obsession of 13 Reasons Why at all…
3. What could you do for hours that isn't reading?
I normally spend way too much time on Youtube and sometimes it's even more time than the time I spend reading… no regrets at all.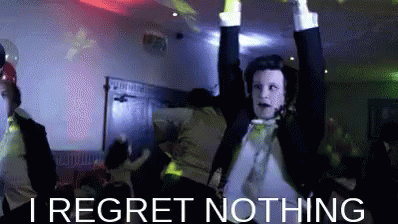 4. What is something you love to do that your followers would be surprised by?
I can't think of anything that surprising. I think almost everyone would be surprised that I love Minecraft. I don't play that much right now but a lot of the videos I watch on Youtube are Minecraft related.
5. What is your favorite unnecessarily specific thing to learn about?
fI can't think of anything to be honest… well, I really bad in the kitchen and there are only a few dishes I can do by heart but I love to watch cooking videos and cooking shows. Some of my favorites are SortedFood and Rudolph's Bakery. I also love MasterChef Australia.
6. What is something unusual that you know how to do?
There's nothing that unusual I can do or at least I can't think of anything. I am great at assembly IKEA furniture but that's mostly because I'm great at following their instructions… I also spent the past few days assembling a lot of furniture and don't want to do it anymore in the next few months/years.
7. Name something you made in the last year and show us if you can.
Hmmmmm… I can't think of anything. I did get a job last year but that's something everyone has to do. Okay, this is kind of book related but I did something cool. I created and organized a 2017 New Adult Reading Challenge and it was a lot of work to do everything on time and to have everything as I wanted to.
8. What is your most recent personal project?
I don't have anything in the work right now. To be honest, my job takes all my time and on my free time I mostly work on my posts.
9. Tell us something that you think about often?
I can't think of anything for some reason. I know there are things I think about often but it always depends of what I'm doing or watching. For example, right now I think a lot of 13 Reasons Why because I just watched it and I think how brilliant and heartbreaking it is. It also makes me think of other serious stuff that has been happening in the world… I need more happy thought right now XD
10. Give us something that is your favorite.
Hmmmm… something that is my favorite… Vanilla is my favorite in a lot of things. I love vanilla ice cream, vanilla cakes, vanilla tea, vanilla lip balm, vanilla candles… I basically love vanilla everything.
11. Say the first thing that pops into your head.
This might sound a little bit weird but the first thing that came to my mind was "Jeff Atkins deserved better"… I think 13 Reasons Why messed up with my head.
I Tag:
Cristina @ My Tiny Obsessions
Hannah @ Mortal Reader
Kat @ Life and Other Disasters
If you have done this tag already or don't want to do it don't feel pressured on doing it. Anyway, these are my answers for the Anything But Books Tag. What about you?? Share your opinions in the comments.