Hi guys! So today I'm back with another tag. Today I'm bringing you The Shocker Book Tag. I was tagged by Ari @ The Daydreaming Bookworm so thank you so much for tagging me. If you haven't checked her blog you should definitely do it, especially if you're looking for some romance or new adult recommendations :). Here are my picks for this tag.
A book you thought you were going to love but ended up hating.
Here's the thing, I thought I would love Slightly Stalky and that the book would be hilarious. Well, it wasn't and I didn't like it at all. To be honest, I still don't know how I finished it because there were some points while reading this book that I thought about DNF it. I just couldn't understand the humour in this one at all.
0
A book you thought you were going hate but ended up loving.
0
First of all, normally if I think I'll hate a book I won't read it so I don't have anything I can really include in this one. I never thought I would hate Life After Juliet but I also never thought I would love it as much as I did.
0
A book from a genre or including a trope you generally don't like that you loved.
I really don't like love triangles at all but if there was one series that I loved and even loved the love triangle was The Infernal Devices by Cassandra Clare. I just love Will, Tessa and Jem and while I always wanted Tessa to choose Will I knew I would be heartbroken with whatever decision she made.
0
A cover that took your breath away (can be for good or bad reasons).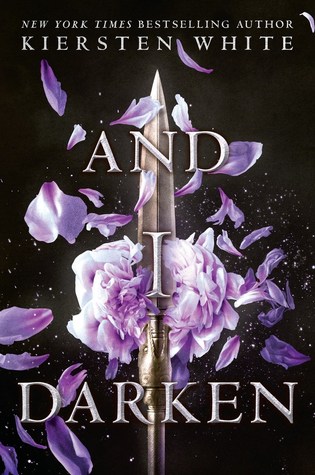 0
Just look at this amazing cover. Not only And I Darken is a wonderful book but it also has one of the most breathtaking covers out there and I just love everything about it.
0
A character who you hated at first but you grew to love.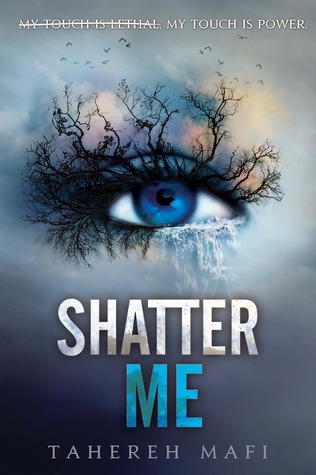 0
Let's go with a really obvious answer for this one… Aaron Warner from Shatter Me. I hated the guy to my guts in the first book but he grew on me and I ended up loving him more than anything.
0
A book which you are shocked if anyone hates.
0
Let me just tell you something, if you hate The Hard Count I don't think we can be friends because there's nothing to hate about this book. Also, what's wrong with you if you hate it??
0
A book that is so under-hyped you feel like the only one who's read it and you would be shocked if someone told you they have.
I never heard anyone talking about this book to be honest (only Cristina and Kat but that's because we all buddy read this one) and it makes me feel sad because Because I Love You is a beautiful book with such a powerful story. I just loved everything about it… even when it broke my heart.
0
A book with a plot twist that shocked you.
Well, I don't want to talk to much about whatever happened in A Boy Like You but I have to tell you that a lot of heartbreaking things happened when I wasn't expecting it to happen. Actually, heartbreaking things kept happening in this book but there was one in particular that completely changed everything.
0
A book you're shocked you haven't read yet.
Look, I don't know what's wrong with me but I still have to read The Royals series. I know I'll probably love it and I'll probably get addicted to it and not being able to stop until I finish the three books but I still haven't done it. I don't even own the books yet for some reason.
0
0
I'm not tagging anyone in particular to do it mostly because I don't have a lot of time right now and I have no idea who did this already but if you want to and feel like answering to this questions consider yourself tagged :D.