Publication Date:
March 3rd 2017
Publisher:
Ginger Scott

They say everyone's a superhero to someone. I'm not sure who I'm supposed to save, but I know who saved me.
We were kids. His name was Christopher. And up until the day he pulled me from death's grip, he was nothing more than a boy I felt sorry for. In a blink of an eye, he became the only person who made me feel safe.
And then he disappeared.
Now I'm seventeen. I'm not a kid anymore. I haven't been for years. While death didn't take me that day, the things that happened left me with scars—the kind that robbed me of everything I once loved and drove me into darkness. But more than anything else, that day—and every day since—has taken away my desire to dream.
I wasn't going to have hope. I wouldn't let myself wish. Those things—they weren't for girls like me. That's what I believed…until the new boy.
He's nothing like the old boy. He's taller and older. His hair is longer, and his body is lean—strong and ready for anything. I don't feel sorry for him. And sometimes, I hate him. He challenges me. From the moment I first saw him standing there on the baseball field, he pushed me—his eyes constantly questioning, doubting…daring. Still, something about him—it feels…familiar.
He says his name is Wes. But I can't help but feel like he's someone else. Someone from my past. Someone who's come back to save me.
This time, though, he's too late. Josselyn Winters, the girl he once knew, is gone. I am the threat; I am my worst enemy. And he can't save me from myself.
Review:
*I was provided a copy by the author in exchange for an honest review
Once again this was a buddy read with Cristina @ My Tiny Obsessions so go check her blog later today to read her thoughts about this book :).
It looks like Ginger Scott did it again… she just wrote another amazing book, made me feel all the feels and in the meantime completely broke my heart. If I thought her previous books were already heartbreaking I don't even know what to say about A Boy Like You because it was just heartbreak after heartbreak after heartbreak. This was one of those books that it's not an easy read but in the end it's totally worth it.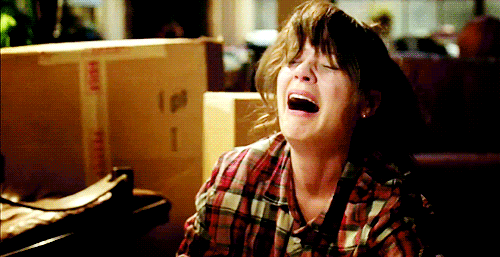 I don't know how to review this book and I don't know what to say about it but let me just tell you that I LOVED IT and I loved everything about it. As I said before, this is not an easy read because there's a lot of shitty things happening in Joss and Wes lives. There's always something in the way of their happiness but it's something that it was written in such a beautiful way that you just want to keep reading it.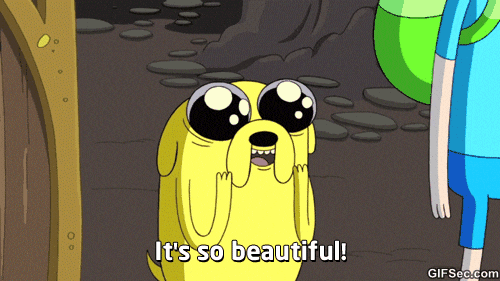 First of all, let me tell you how much I loved Joss and Wes. Joss was an amazing girl. In the beginning she's a little bit lost due to some things that happened and are still happening in her life. She got to a point in her life where she doesn't care about anything but still can't be happy. However, she grows so much during the story. When the book starts Joss is already a strong, independent girl who says everything she has to say but in the end she ends up being way more than that. While she has her flaws, especially in the beginning when she tends to do some self-destructive things, she still is someone who really cares about her family and friends and throughout the book she also starts fighting for what she wants in her life and becomes a so much happier girl… even though some really shitty things happen in the way (*cue to the tears and sadness on those parts*)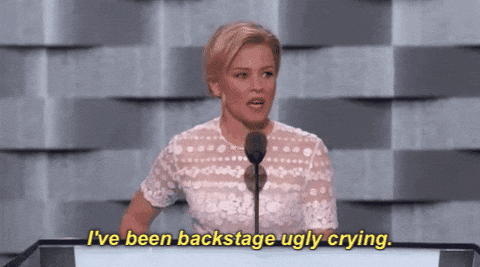 Wes was the complete opposite of Joss in certain aspects. Unlike her, he was a calm, shy and sweet boy who does the right thing. Just like Joss, he hasn't had the easiest childhood and that's something that connects them in a deeper way. I really loved these two but having Joss and Wes together was even better because they kept challenging each other (especially at baseball) and they both became better persons because of that. They're relationship doesn't start in the best way but they grew to care about each other and to love each other. Those two together were just perfection and I loved how they stayed together even in the middle of all the heartbreak.
I also really liked their families and friends. Joss's dad had his issues and he wasn't the best dad in the beginning of the story but I loved to see his road to recovery and to be a part of his daughter life again. Also, Joss and Wes's friend were the best ever!! All of them were so supportive of each other and they all helped a lot, especially when Joss was some not so easy situations. Also, Kyle is a sweet cinnamon roll and I just want him to be happy and have everything he deserves in life (I would also want a book about him if possible but maybe that's asking a lot :P). But I loved how important friendship and family were in this story and how Ginger Scott always manages to incorporate it in her books.
That ending was one of the worst things I read in my life but in a really good and amazing way because it broke me, it really did because if I thought this book was already sad it just got even more sadder, but it still gave me hope and it made me want to read A Girl Like You right now because I need to know what's coming next in Joss's life. She better get a happy ending because after all the shit that happened to her in her life she deserves it (also, I might riot if it doesn't happen and that's completely unnecessary XD). Also, I have a feeling A Girl Like You will finally dethrone The Hard Count as my favorite Ginger Scott book and believe me, that's not an easy task because I absolutely adore The Hard Count.
Unlike most of the books I read this one is told only from Joss's POV and while I really wanted to know what was on Wes's mind a lot of times I still think it was important that this was told only from Joss's POV because she has one of the best character developments I have ever read. I also thought that, once again, the writing was beautiful but unlike the previous Ginger Scott's books I read this was a little bit slower. It still worked out for me and I still loved everything about it.
Overall, this was just an amazing book. If you want to read a light and fluffy contemporary romance don't read  A Boy Like You because you won't get the light and fluffy part. But if you want to read something deeper, something that brings all the feels and keeps you in the edge you should definitely read it because you won't regret that decision.
Rating:
Have you read this book? If so, what did you think about it? If you haven't read it would you read it?