Hi guys! So today I'm back with another tag. Today I'm answering to The Sims Book Tag. This tag was created by Hailey in Bookland and I was tagged by Cristina @ My Tiny Obsessions so thank you so much for tagging me. If you haven't checked her blog (which I doubt it) you should definitely do it 🙂 . To be honest, I never played The Sims. Well, I lie. I'm pretty sure my roommate on college had The Sims and sometimes we would play it but you know, college normally includes a lot of work and exams and not time to play things like The Sims XD. However, I do like The Sims and sometimes I watch people playing it on Youtube because that's better than me playing it and give up after a few days :P. Anyway, who cares about it? Let's just see my picks for this tag.
1. The original Sims: the best author debut.
I was going for not so well-known books for this tag but come on… I have to say Simon vs. the Homo Sapiens Agenda because I just love this book way too much and it was one of the best author dev«buts out there.
2. The grim reaper: the saddest character death.
This book is sad in the most part but there was a character's death that was too sudden and it just broke my heart for a lot of reasons. It was super sad and I get emotional every time I think about it. Also, Because I Love You is such an amazing book that everyone should read it.
3. Sims getting stuck: a character that just got in the way.
Let's be honest, Evan never appeared physically in Hold my Breathe but the guy was always in the way mostly because of what he did in the past. He messed a lot of things that were always in the way of Will and Maddy's happiness.
4. Simlish: a book with amazing writing.
A Thousand Letters by Staci Hart is one of the most beautifully written books I have ever read. It's also sad and emotional as hell but in the end is worth it.
5. Expansion packs: a series where the books kept on getting better.
You know when you start a book and in the end you really didn't like it but still want to read the second one?? That's what happened to me when I read How Not to Fall and to be honest at that point I didn't think I would like the second book. I was so wrong because How Not to Let Go was such an amazing book. The series just got better with the second book.
6. Sims romance: the worst case of instalove.
This book will always come back to haunt right? Lessons of the Heart not only was one of my least favorite books of 2016 but also had one of the worst cases of instalove EVER. The only book that had an even worse case of instalove than this one was Impossible Love but Cristina used that one and I'm trying to have different answers from her.
7. Cheats: a book that was entirely unrealistic.
There are so many things happening in Mia and the Bad Boy that make the whole thing unrealistic.  First of all, I doubt any strict parents would let their 16 year-old daughter go on tour for a month with a boyband to tutor one of the guys. I also think Mia's behaviour since the moment she met Ryder too unrealistic. Also, don't make me talk about the end of that book because that would never happen in real life. There are too many wrong/unrealistic things happening in this book.
8. Needs fulfillment: a character who made all the wrong decisions.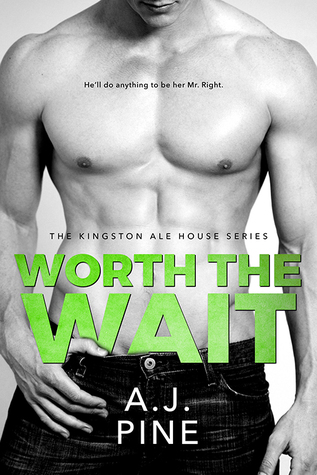 Grace from Worth the Wait started making all the wrong decisions even before the start of the book. From the stupid cleanse to the way she behave towards Jeremy, everything was wrong which made this book a huge disappointment to me.
9. Error code 12: a series that started off great but went downhill from there.
I think I don't need to say a lot about this one. I loved Divergent, Insurgent was kind of good… I'm trying to forget Allegiant ever happened.
10. The Sims vortex: a book/series that completely engrossed you.
I'm not even explaining this one either. Just go read the Off-Campus series and you'll see how awesome these books are.
11. Who do you tag?
I'm not tagging anyone in particular to do it mostly because I don't have a lot of time right now and I have no idea who did this already but if you want to, you love The Sims and feel like answering to this questions consider yourself tagged :D.