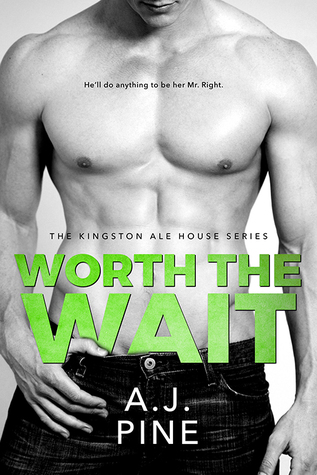 Publication Date:
January 16th 2017
Publisher:
Entangled Publishing, LLC

I like to think of myself as a man of pleasure…
I enjoy a good pint of ale, being in the arms of a beautiful woman, and living by my own rules. The only thing I try to avoid? Commitment. And I've got a three-year success rate to prove it.
I wasn't planning on Grace—the beautiful, funny, totally off-limits massage therapist who keeps popping up in my life. She's on a six-month mission to rid her life of toxins. No alcohol. No red meat. And, yeah, no men. I'm talking full-on man cleanse.
I know I should walk away, but I can't…and the only way to keep her in my life is to live by her rules. I'll need to prove to a woman who's lost all trust in men that I'm worthy of her love. And do it all without so much as a single kiss.
The only problem? If I win, I'll lose the one thing I swore I'd never give up. My heart.
Review:
*I was provided a copy by the publisher via NetGalley in exchange for an honest review
Once again I read this book as a buddy read with Cristina @ My Tiny Obsessions so click HERE to read her review :). We both read books one, two and three on this series, The One that Got Away, Six Month Rule and Three Simple Words, a few months ago so we were pretty excited to read this one too because we absolutely adore this series.
Guys, you don't know how much it hurts me to write this review. I've spent the past week thinking about how I should do this because I still can't believe I didn't enjoy this book and how disappointing it was for me. As I said before, I absolutely adored the previous books in this series, Three Simple Words was even one of my favorite reads last year, so I was really excited to read this one especially because it was about Jeremy. Here's the thing, Jeremy has been one of my favorite characters in the series since book 1 and I just wanted him to be happy because he deserved it… well, he ended up happy. Do I think Grace deserved him? NO and that was my big problem with this book.
Since The One that Got Away that I loved Jeremy. At one point I even shipped him with Holly (one of the other characters) but then Holly got her own book, met Will and, to be honest, I loved Will and I was super happy for them. After that I kept thinking Jeremy would find an awesome girl who would be even better than Holly… let's just say he didn't because I didn't like Grace at all. I really liked that Grace knew what she wanted from her life and what she wanted for her career but the rest of her life was a mess and it was mostly because she was dumb as hell.
Here's the thing, I know breakups are not easy. It's even harder when the ex is an asshole who's trying to blackmail her (which btw, the blackmail was ridiculous… I thought it would be something way more serious) but did she really need to do a men cleanse for six months? I don't think so. I would understand if Grace was one of those girls who made mistake after mistake, who would fall for the wrong guy after wrong guy but it didn't happen. She had a relationship that ended up badly and she just decided she needed a cleanse! WHY?? No idea… I still don't understand her reasons. This was already bad for me but I thought Grace would grow on me and I would end up loving her… it didn't happen, want to know why?? Because she kept doubting about Jeremy's feelings for her. I understand people have doubts sometimes but her doubts were beyond ridiculous. As I said she was on a men cleanse which means there would be no touching with any guy for six months. Jeremy spent the last three months with her and he never tried anything once… what does Grace think at one point?? Maybe Jeremy was with her because she was the easiest option!! Well honey, you and your relationship with Jeremy was far from easy and I hate that you doubted him and made him sad because of your stupidity.
Yeah, as you can see I didn't like Grace at all and I had even more problems with her but I'm already mad and I need to calm down :P. However, this was not my only problem with this book. I really didn't like the plot and I thought it was weird. I already talked about how I didn't like the cleanse thing and how I didn't like the whole blackmail thing but what made everything even weirder was the whole reality show around Grace's cleanse. I just couldn't understand it. First of all, it wasn't even a real reality show. Grace only needed to make a few posts on the reality show Facebook group and they would talk about  her progress sometimes during the news. How is that a reality show? Secondly, what kind of concept is that? I would never be interested on a reality show about a girl who is in a men cleanse for 6 months?? Is it that rare for a girl to be without a guy for 6 months?? It isn't right? It happens and that doesn't mean people will want to watch a reality show about it.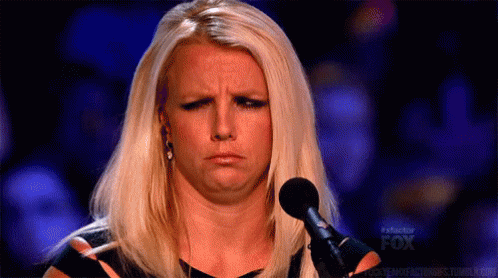 I just really didn't like the whole concept of this book and at one point I really wanted the story to be completely different because Jeremy deserved better than this. To be honest, the only reason I'm rating this book 3 stars is because I loved this series and I loved Jeremy because if I wasn't reading this as a standalone I wouldn't do it.
Overall, this book was a huge disappointment to me. As Cristina said, it wasn't worth the wait. However, I still think you should give the series a try because the previous books are amazing. Also, while I had a lot of problems with it there are still a lot of people who loved it and you might be one of those people.
Rating:
Have you read this book? If so, what did you think about it? If you haven't read it would you read it?