Today is thursday which means that is Book Traveling Thursdays, a weekly meme created by me and Danielle @ Danielle's Book Blog. This weekly meme consists in picking a book related to the weekly theme that is announced in the group Goodreads page (if you want to join click here) at the beginning of each month. After that you can write a blog post where you explain why you choose that book and choose different covers from different countries. To make it a little bit easy you are going to choose different editions of the original cover, the cover from your country, your favorite cover, and your least favorite cover.

This week's theme is 2016 is coming to an end… Choose a book you want to read in 2017! There are a lot of books I want to read in 2017 but for today I decided to choose The Raven Boys by Maggie Stiefvater. I've been wanting to read this book and the sequels for a long time now and I actually just ordered the four books so I know I'll end up reading this series in 2017. Let's see some covers for this book:
Original and Favorite Cover: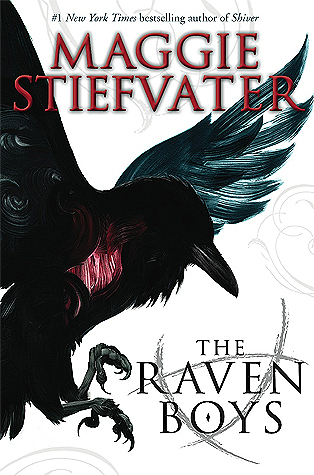 I really like this cover. It's really eye-catching and beautiful and I just love the whole concept of it.
Least Favorite Covers:
Okay, I really don't like any of these coves but can anyone explain me what happened in the french cover?? WTH?? No,no… let's forget about the french cover and look at the bulgarian one. WHAT IS THAT?? Does anyone really like that cover?? Because that one looks really bad.
So this is it, this week Book Traveling Thursdays. What did you think of these covers? Tell me in the comments 🙂