Publication Date:
November 18th 2016
Publisher:
Ginger Scott

Fractions of seconds can do lots of damage. One decision can ruin lives. A blink can be tragic. And loving a Hollister…can hurt like hell.
I would know.
They say the average person can hold their breath under water for two full minutes when pushed to the extremes. Will Hollister has been holding his for years. The oldest of two elite swimming brothers, Will was always a dominant force in the water. But in life, he preferred to let his younger brother Evan be the one to shine.
Evan got the girl, and Will…he got to bury all of the secrets. A brother's burden, the weight of it all nearly left him to drown.
The daughter of two Olympians, my path was set the day my fingertips first touched water. My future was as crystal clear as the lane I dominated in the pool—swim hard, win big, love a Hollister.
My life with Evan burned bright. He gave me arms to come home to, and a smile that fooled the world into believing everything was perfect. But it was Will who pushed me. Will…who really knew me.
And when all of the pieces fell, it was Will who started to pick them up.
In the end, the only thing that matters are those few precious seconds—and what we decide to do while we still have them in our grasp.
Review:
*I was provided a copy by the author in exchange for an honest review
Once again this was a buddy read with Cristina @ My Tiny Obsessions so click HERE to read her thoughts about this book :).
It's official… Ginger Scott is fastly becoming one of my favorite authors. This is the third Ginger Scott  book I've read and these keep getting better and better. After reading The Hard Count a few months ago I thought it was almost impossible that she would manage to write something as good or better but it turns out I was wrong… and this is a lot coming from me because The Hard Count is still one of my favorite books I've read this year. I have to say that while this isn't my favorite Ginger Scott book it's still a pretty close second (I just love The Hard Count okay?? XD). I still loved every single bit of Hold My Breath.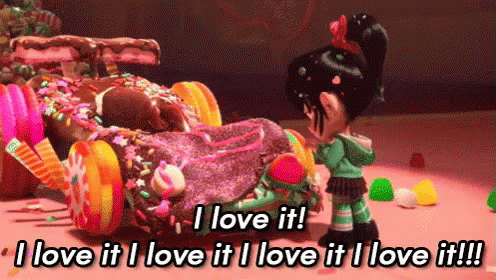 This book was just amazingly written and as I said before I loved everything about it but let's start by talking about the characters because I loved Maddy and Will. Maddy and Will's relationship is complex and difficult from the beginning. I don't really want to talk a lot about what happened before but growing up Will and Maddy were pretty close. They spent most of their time together with Will's younger brother, Evan. However, their lives are far from perfect… especially when tragedy strikes. Here's the thing, while reading the blurb you might think that both Will and Evan would be fighting for Maddy, right? That's far from the truth because both Maddy and Will are dealing with the lost of Evan. Evan was the one who got the girl even when his brother had loved her for almost his whole life. Evan was also the one everyone liked more. However Will was the one that ended up surviving to a tragedy and Will was the one who ended up living with survivor's guilty and trying to make everything better to everyone.
I just loved Will… let's just say that someone just added another book boyfriend to her list. Will was just so sweet and caring that it was impossible not to love him . He's one of those guys who always put his family and his friends happiness in front of his own. While I loved that about him it still made me sad because he always ended up carrying a huge burden due to things that other people did which ended up taking Will to the rock bottom. Will's story was so sad and heartbreaking that most of the times I just wanted to hug him and tell him that everything would be alright. This is how you can see how much I loved him.
Maddy was just amazing as well. When the book starts she not in a good place, just like Will. Maddy is heartbroken due to some things that happened in the past. I just loved how strong she was even when sometimes she didn't think like that. I love how hard she work to achieve her dreams and I especially loved how much she cared for Will and how she stayed on his side even when everything was falling apart for him.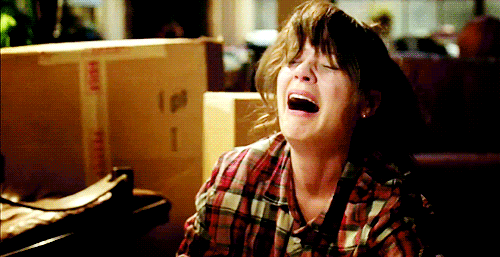 To be honest I especially loved Maddy and Will together. In the beginning being together brought a lot of hurt and heartbreak to them but I loved how they realized that everything would be better and "easier" if they were together and I loved how they pushed each other to being better. I especially loved that once they realized about their feelings for each other (mostly Maddy because Will knew how he felt for a long time) they were together for good without any unnecessary relationship drama.

But here's the thing… if you think this book is only about romance you're completely wrong. This book is about dreams, it's about secrets and about family. It's especially about how much can someone take while carrying someone else's secrets before hitting the rock bottom and about how love helps to go through difficult times. It also deals with a lot of things I wasn't expecting which made this book even better.
Once again Ginger Scott made a great job while writing this book. This is one of those books that makes you smile but also makes you cry. It's happy nut also heartbreaking and it deals with so many important things. I loved how she showed that while life could be difficult sometimes Will and Maddy would be able to go through it if they were there supporting each other. I also LOVED the epilogue. I'm still smiling about it :D.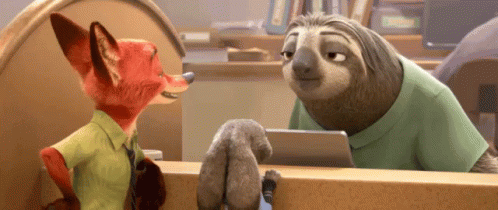 Overall, this was an amazing book. I loved how deep it ended up being and how emotional it was. I just have one thing to tell you: GO READ THIS BOOK NOW!!
Rating:
Have you read this book? If so, what did you think about it? If you haven't read it would you read it?