Publication Date:
September 26th, 2016
Publisher:
Elle Kennedy

She's good at achieving her goals…
College senior Sabrina James has her whole future planned out: graduate from college, kick butt in law school, and land a high-paying job at a cutthroat firm. Her path to escaping her shameful past certainly doesn't include a gorgeous hockey player who believes in love at first sight. One night of sizzling heat and surprising tenderness is all she's willing to give John Tucker, but sometimes, one night is all it takes for your entire life to change.
But the game just got a whole lot more complicated
Tucker believes being a team player is as important as being the star. On the ice, he's fine staying out of the spotlight, but when it comes to becoming a daddy at the age of twenty-two, he refuses to be a bench warmer. It doesn't hurt that the soon-to-be mother of his child is beautiful, whip-smart, and keeps him on his toes. The problem is, Sabrina's heart is locked up tight, and the fiery brunette is too stubborn to accept his help. If he wants a life with the woman of his dreams, he'll have to convince her that some goals can only be made with an assist.
Review:
Once again this was a buddy read with Cristina @ My Tiny Obsessions so click HERE to read her thoughts about this book :).
By know I'm pretty sure a lot of you know how much I love the Off-Campus series. I loved both The Deal and The Mistake and loved The Score even more so I was obviously excited with the release of the last book, The Goal (especially after reading the end of The Score).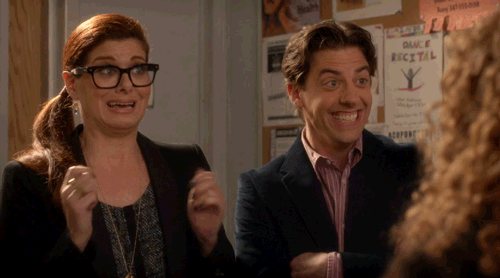 I don't even know how to review this book and that's why I've been delaying this review for about a month but let me just tell you that I loved it. I was scared about Sabrina. She had appeared in the previous books and I really didn't like the way she treated Dean so I didn't know if I would like her in this one but I loved her. I loved how focused and independent she was and how he knew what she wanted to do with her life. I also loved that her goals didn't change just because she was going to have a baby. She still fought to be where she wanted to be and that was awesome.
However, I did have some problems with her. First of all, there were a few times she should have talked to Tucker but she would just ignore him. Then we have her living situation. I hate that she stayed at her family's house after she had the baby. I just hated that she did put her baby in such a toxic household. However, I did see why she did some of the things she did.
Tucker was just amazing. I loved him and I loved everything he did for Sabrina. That guy was romantic as hell and once he was into Sabrina he was into Sabrina. He also always respected her decisions and I loved how supportive he was of her. And I can't forget about how patient that guy was. It only took him about one year and a baby to make Sabrina realize that they were meant to be together.
I just loved Tucker and Sabrina together. Those two had an amazing chemistry together and they really liked each other. And let's not forget that without Tucker and Sabrina there wouldn't be baby Jamie and baby Jamie made everything better in this book. Also, Tucker with baby Jamie = CUTEST AND MOST AWESOME THING EVER. I just loved baby Jamie and baby Jamie with all the guys… this is making me think about the cuteness of Uncle Dean too.
I think I don't have to tell you again how much I loved Elle Kennedy's writing in this book. I've been telling the same from the previous three books so I wasn't expecting anything else. Once again she wrote a sweet, funny and heartbreaking book and I loved it. I also loved that this book took its time and that the story took place over a year. I think it was great to show the character development and it was great for this book.
Overall, this was an amazing book and I loved everything about it. It wasn't my favorite Off-Campus book and Tucker wasn't my favorite guy (mainly because The Score and Dean still hold that place) but I loved it anyway. I definitely recommend this series to everyone because you won't get disappointed.
Now can I have the spin-off series?? I already know that I'll love it and I really want to know more about Fitzy and Summer… especially Fitzy. And with Summer being the main girl does that mean we'll get more Dean too?? Because I would be okay with more Dean… actually I would be more than okay with more Dean XD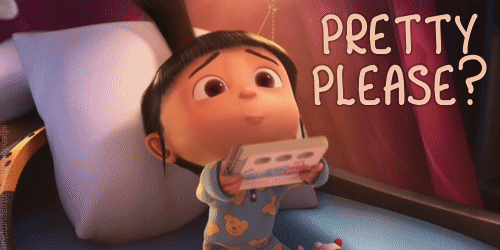 Rating:
Have you read this book? If so, what did you think about it? If you haven't read it would you read it?