We're celebrating the release of STROKED HARD! Check out the review below!
0
Publication Date:
November 1st, 2016
Sports Romance
Cover Designed by: Indie Solutions by Murphy Rae
Amazon: http://amzn.to/2dGA5s9
Blurb:
He's hot. Like, stop breathing kind of hot with his killer body, vivid blue eyes, and constant five o'clock shadow.
Did I mention his body?
Watching Hollis Knightly, Olympic diving gold medalist, man-pony specialist—and cocky bastard—stand up on the diving platform in nothing but a small piece of Spandex? Yeah, I'm beguiled.
And easily seduced.
I want to keep things light but he won't leave me alone. And hell, if he's not wearing me thin.
What is supposed to be a simple summer fling with a very hot man, has now morphed into a f*cked-up mess of feelings, attachment, and dare I say it…love. But I don't do relationships. And Hollis Knightly does.
Review:
*I was provided a copy by Wordsmith Publicity in exchange for an honest review
Once again this was a buddy read with Cristina @ My Tiny Obsessions so HERE to read her thoughts about this book :).
Since I've read the previous two books in this series I was really excited to read this one too. I just love the story and characters that Meghan Quinn created and I knew I would love Stroked Hard as much as the first two books. Here's the thing, when I read Stroked I loved Reese. Then I read Stroked Long and I thought I would never love anyone in this series as much as much as I loved Bodi. Oh boy… I was so wrong… Hollis Knightly completely stole my heart and he totally dethroned Bodi as my favorite character in this series.
I don't even know what to say about this book because I loved everything about it. Because this is the third book in the series we already know both Melony and Hollis but the way they were portrayted in this book was amazing. I loved Melony and how feisty and independent she is. At the surface we can't see it but she also damaged and it hurt me to see her feeling worthless because of something that happened in her life because she was not worthless at all. Hollis was just awesome. I LOVED that guy. Look, don't get me wrong, that guy was cocky as hell. He knew how good he was but I loved how much he had to fight so Melony would give up to him. I loved everything he did to get her to trust him… I loved how romantic he was and let me tell you, I don't want to be Noah Calhouned… no no no… I want to be Hollis Knightlyed because Hollis romantic gestures were awesome. And have I told you that he reads romances??? No?? Well, he does so bonus points to him.
Not only I loved these characters individually but I loved them as a couple. Let me just tell you that these two had an amazing chemistry. It took a long time for them to get together because Melony really tried to resist Hollis but even Melony resisting to Hollis was funny as hell. Their relationship was funny, cute and hot all at the same time. And just as a heads up, Hollis is totally the girl in that relationship and I kind of love it XD. And don't even make me talk about that epilogue. I'm still smiling about it.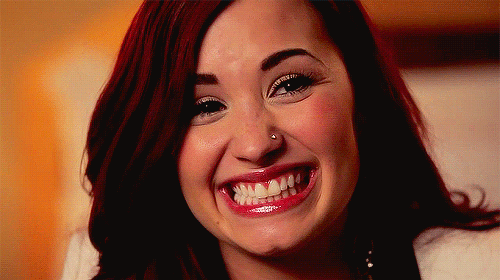 But wait, I didn't only love Hollis and Melony's relationship. I also loved his relationship with his family and I especially loved his friendship with Reese. Those two are awesome by themselves and they are completely different from each other but I love them together. You can bet you'll laugh hard whenever they are together.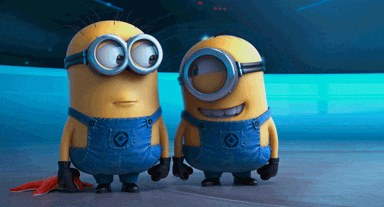 Once again Meghan Quinn did an amazing job and I have to tell you that gets better with each book. I loved her writing style and I loved how funny and heartbreaking this book was. At least it wasn't as heartbreaking as Stroked Long. My heart couldn't take that much heartbreak again.
And by the way, I have to talk about that ridiculous second epilogue. I LOVED IT. Normally I wouldn't be okay with something like that to happen to anyone but Bellini kind of deserved it. It was weird but I loved every single bit of it and I don't feel bad about it.
Overall, I absolutely loved this book. Everyone should definitely read this book… well, go read the complete series because the three books are awesome. I can tell you that this won't be my last Meghan Quinn book for sure because it looks like I love all of her boos I've read so far.
Rating:

About the Author:
Born in New York and raised in Southern California, Meghan has grown into a sassy, peanut butter eating, blonde haired swearing, animal hoarding lady. She is known to bust out and dance if "It's Raining Men" starts beating through the air and heaven forbid you get a margarita in her, protect your legs because they may be humped.
Once she started commuting for an hour and twenty minutes every day to work for three years, she began to have conversations play in her head, real life, deep male voices and dainty lady coos kind of conversations. Perturbed and confused, she decided to either see a therapist about the hot and steamy voices running through her head or start writing them down. She decided to go with the cheaper option and started writing… enter her first novel, Caught Looking.
Now you can find the spicy, most definitely on the border of lunacy, kind of crazy lady residing in Colorado with the love of her life and her five, furry four legged children, hiking a trail or hiding behind shelves at grocery stores, wondering what kind of lube the nervous stranger will bring home to his wife. Oh and she loves a good boob squeeze!
Find me on Goodreads: