Today is thursday which means that is Book Traveling Thursdays, a weekly meme created by me and Danielle @ Danielle's Book Blog. This weekly meme consists in picking a book related to the weekly theme that is announced in the group Goodreads page (if you want to join click here) at the beginning of each month. After that you can write a blog post where you explain why you choose that book and choose different covers from different countries. To make it a little bit easy you are going to choose different editions of the original cover, the cover from your country, your favorite cover, and your least favorite cover.

This week's theme is Halloween is here! Choose a spooky read that you have either read or want to read. Once again I'm going to choose a book I have yet to read but I really want to. To be honest, I didn't know which book I should feature today so went to see some lists on Goodreads with spooky reads. To my surprise I found out that The Diviners by Libba Bray is kind of spooky and since I've wanted to read this one for a long time why not choose it for this week. So let's see some covers for this book:
Original Cover: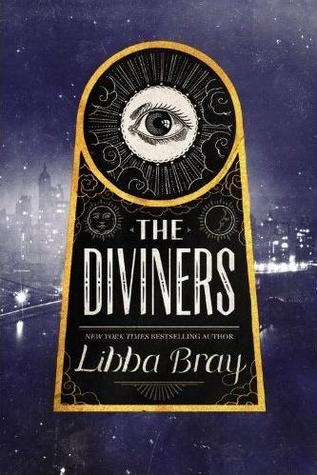 I really like this cover. It looks so good. Just look at it. I really like the overall design and the colors used and that's why this one is one of my favorite covers. It's so gorgeous.
Cover from my Country (Portugal):
I had no idea this book was released in here until a few weeks ago. However, I don't like this cover at all. It looks so weird. I just don't like the overall design ans I don't like the girl in the cover.
Favorite Covers:
US    –    Spain    –    Germany
As I said before, I really like the original cover. It looks amazing. I also quite like the spanish and german covers. I love that both have that 20s look and some kind of The Great Gatsby feel. I also really like the colors used in these covers.
Least Favorite Covers:

Portugal    –    Russia    –    Poland    –    Italy
As I said before, I don't like the portuguese cover at all but it's not the worst one. My least favorites have to be the covers from Russia, Poland and Italy. Those covers look weirs. The cover from Russia is creepy and I don't know how it could relate to the book. But what can I say? I haven't read the book yet so I know nothing about it. The other two are weird because of the models chosen for the covers. Can't they learn? People on covers normally don't work.
So this is it, this week Book Traveling Thursdays. What did you think of these covers? Tell me in the comments 🙂