Hi guys! Today I'm back with another tag. I was tagged by Cristina @ My Tiny Obsessions to do the Fall Activities Book Tag and it's Fall already and finally it actually feels like Fall in Portugal so it's the perfect time to answer to this tag.  Thank you so much Cristina for tagging me :D. If you don't follow her yet (which I doubt) you should really do it. Now let's start with this post 😛 .

I have to go with It Ends with Us by Colleen Hoover without any doubt. I'm so excited to read this one. Actually by the time this post is up I might have finish it already because I'm about to start it. I'm pretty sure it will be awesome and I'll love it.

I have to go with The Score by Elle Kennedy in this one. First of all, I love this book. To be honest I love the complete Off-Campus series but this one as to be my favorite. Secondly: Dean Di-Laurentis. I love him. He's funny and hilarious and kept making me laugh when I was reading this book. Who wouldn't want to get lost in this book? It's more than perfect. Also, Dean and Allie are great together.

I don't really read scary stuff. I don't like scary so I try to keep away from it. But for some reason I read The Merciless by Danielle Vega and that book creeped the hell out of me. I'm still traumatized with some of the things I read in that book. Okay, I'm joking about it… but I might have had a few nightmares in the days after reading this book. At least I learned a lesson: never read a book with torture and exorcism. Not a good idea at all.

I actually bought Gemina by  Amie Kaufman and Jay Kristoff about a week ago. I still don't have it because I'm waiting to get my order here (the struggles of being an international book blogger) but I hope to have it by the end of next week. I can't wait to have it in my hands to see how gorgeous it will be and, obviously, to read it. Let's be honest, I'm 99.9% sure that will be as awesome as Illuminae.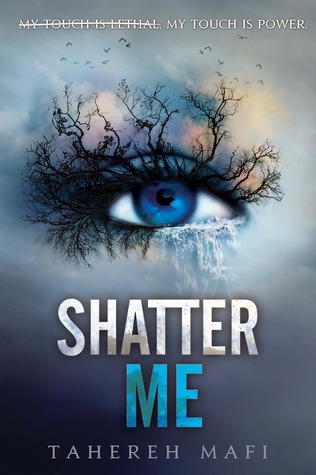 This one is not an easy one. I could say Ugly Love but that was Cristina's answer so I'll try to choose another book. Maybe Shatter Me by Tahereh Mafi. That book was amazing and I loved the writing on it. It was beautiful. Tahereh Mafi did an amazing job on it.

Okay, now I have to steal Cristina's answer because I wouldn't mind to crave Lessons of the Heart at all. I just didn't like that book at all. It was such a disappointment. This book was a huge no no to me. I'm still trying to forget about it.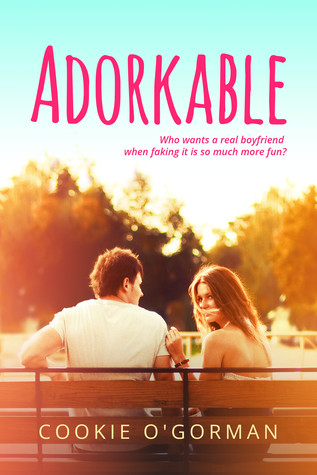 Adorkable by Cookie O'Gorman without any doubt. This book is just perfection and full of cuteness and adorkableness. So yeah, I wouldn't mind to curl up under the covers with this one and see once again the cuteness overload that Sally and Becks were.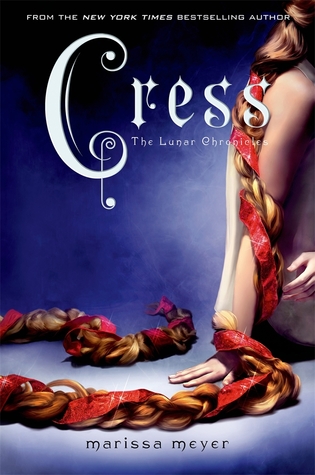 For some reason I can't think of any book that reminds me of my childhood. Maybe one of The Lunar Chronicles books? These are re-tellings and I obviously loved fairy tales when I was a kid. I also loved (and still love) Disney movies so these books are the closest I have to something that reminds me of my childhood.

None?? I don't like spooky. I get scared to easily so scary and spooky things are not something I want to read or see normally… unless I end up reading something like The Merciless again. Let's try not to repeat the same mistake XD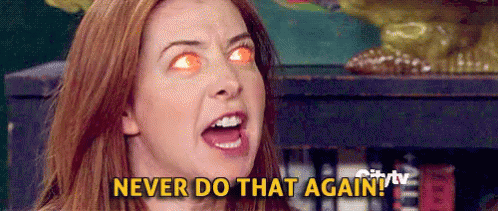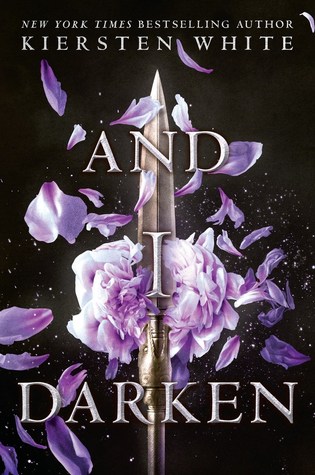 I could use The Lunar Chronicles in this one because it has an eclectic cast of characters but I don't want to repeat my answers. So I think I'll go with And I Darken by Kiersten White. First of all this book deals with a lot of different things like family, friendship, religion, politics and other things. Because of that it has characters that are completely different from each other for different reasons so for me it has an eclectic cast of characters. I also haven't fangirled about this one for a long time so it was long overdue XD.
I Tag:
Once again you don't have to do this tag if you want to and if I haven't tagged you and you want to do it just tell me in the comments that I'll tag you :D.