Hi guys!!! Today I decided to talk about something that gets most of us mad, spoilers. Unfortunately spoilers are always everywhere especially if we're talking about a super hyped book that almost everyone is excited about. Because of that today's post is A Bookworm's Guide to Avoid Spoilers (and to when it actually happens). This is mainly how I react most of the times when I'm trying to avoid spoilers (even if sometimes I do look for them… the shame) but I'm pretty sure that a lot of you might agree with some of these things.
---
1. A hyped book you're really excited about is about to be released or was just released…
2. This is the time you start trying to avoid all social networks because you're scared you'll get spoiled for something
3. First is Twitter… You even try to warn people to not post spoilers but to no avail so Twitter has to go for a few days
4. Then it's Tumblr… you just can't go there if a really hyped book was just released because spoilers are everywhere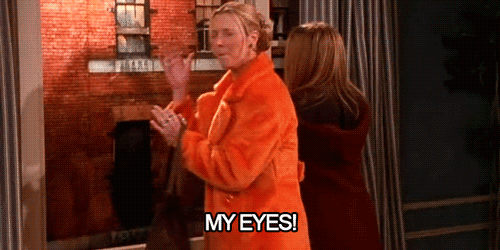 5. You even avoid to read some reviews about that book because you're scared it might have even the smallest spoiler
6. Meanwhile you go back to Twitter (and even Tumblr) because it's just too difficult to stay away. You have people to talk to… But that's when all the fan art starts to show up
7. By then you don't know what to do. You really want to avoid spoilers but you also want to see all the amazing fan art out there
8. Most of the times you will resist to look at all the fan art and will do anything to avoid spoilers until you finally read the book
9. However, sometimes it's almost impossible to avoid spoilers…
10. In that moment you feel mad because you were just spoiled big time…
11. You don't know what to do now because this is something that might ruin your reading experience
12. You might even try to avoid reading a book you were really excited about
13. In the end you probably try to read the book anyway because you know it will be amazing and because you let one spoiler ruin your reading experience
14. You finish the book and promise you will never be spoiled again…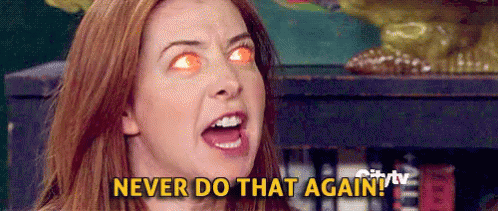 15. Unfortunately, some people haven't learned yet not to share spoilers on social network…
16. You end up having to repeat all the previous steps over and over again.
So this is my Bookworm's Guide to Avoid Spoilers. What about you?? Do you do any of these things? What other things do you normally do to avoid spoilers?? And how do you act if you do find one?