Today is thursday which means that is Book Traveling Thursdays, a weekly meme created by me and Danielle @ Danielle's Book Blog. This weekly meme consists in picking a book related to the weekly theme that is announced in the group Goodreads page (if you want to join click here) at the beginning of each month. After that you can write a blog post where you explain why you choose that book and choose different covers from different countries. To make it a little bit easy you are going to choose different editions of the original cover, the cover from your country, your favorite cover, and your least favorite cover.

First of all, sorry for skipping last week but I really didn't have time to do it and since I was supposed to go back to an old theme I decided to skip it and write something else. But I'm back this week and this weeks theme is Tomorrow is World Smile Day! Choose a book that made you smile recently. I had a hard time with this week theme becauseI read mostly ARC's which means that most of the books I read recently only have one cover. So this week's Book Traveling Thrusdays will be a little bit different because it will only feature one cover. One of the books that made me smile recently was Adorkable by Cookie O'Gorman. This might be one of the cutest books I have ever read and I loved it so I had to choose it for this week because I was constantly smiling.  So let's see the only cover this book has so far:
Original and Favorite Cover: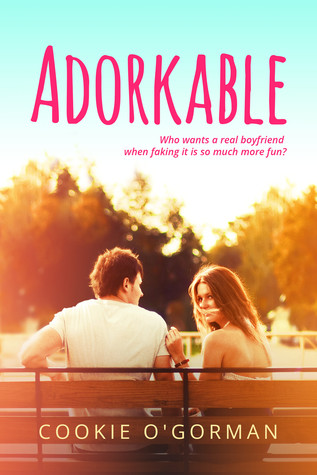 I really love this cover. It's adorable and I love the color scheme used. Basically it's a gorgeous cover. Normally I don't like people in covers, especially if their faces are showing, but I don't mind in this one because you barely look to the girl's face. I also really like the title and the font used. It's just as adorable as the book itself.
So this is it, this week Book Traveling Thursdays. What did you think of these covers? Tell me in the comments 🙂