We're so excited about the release of STROKED LONG by Meghan Quinn! 
STROKED LONG by Meghan Quinn
Scheduled to release: September 20, 2016
Sports Romance
Cover Designed by: Indie Solutions by Murphy Rae
From his dirty-blond hair and breathtaking smile, to the abs from heaven and the irresistible V in his waistline, everything about Bodi Olympic-gold-medalist Banks screams hot piece of @$$.
Yet there's more.
Dark shadows lurk behind his soulful, serious eyes.
I'm enamored. He's captured me.
How can running an art foundation with Bodi Banks turns into a slow-burning, epic romance, even though he tries to push me away at every chance? How can I stay away from a broken, routine-driven man whose soul cries to be forgiven for a crime only he believes he committed? Or is that a lie?
**STROKED LONG can be read as a stand alone.
Review:
*I was provided a copy by Wordsmith Publicity in exchange for an honest review
Once again this was a buddy read with Cristina @ My Tiny Obsessions so HERE to read her thoughts about this book :).
This is my third Meghan Quinn book and I have to admit that this one might be my favorite. I loved this book. When I read Stroked a few month ago I got really intrigued with Bodi because he was such a mysterious character. There was not a lot of information about him so when I found out Stroked Long was going to be about him and Ruby I got really excited not only because I wanted to understand the guy but also because I also liked Ruby in Stroked.
I loved this book. Meghan did such an amazing job in this one. I love how deep she went in this story and I loved the characters. Ruby was a breath of fresh air. She was cute, quirky, clumsy and hilarious. She always ended up in weird situations.
Bodi's story was heartbreaking. He went through a big trauma in his childhood that completely changed his life and that shaped the way he is. It was so difficult to see his OCD and see how he couldn't open with people because of what happened. It was truly heartbreaking but he came so far. I was so proud of him
I loved it and I loved how in the end he still had his issues but was trying to work on these issues. I would hate if at the end he was perfectly okay like he never had any problem just because he found the love of his life. So, well done Meghan with maintaining this story realistic :D.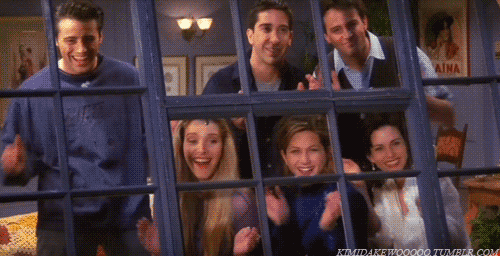 Not only I loved these characters as individuals but I also loved them together. The romance was amazing and they had a great chemistry. I loved how they went from co-workers to friends and only then to a couple. I just really liked the slow burning romance even if at one point I wanted them to together as fast as possible XD.
I also loved the writing. Being my third Meghan Quinn book I kind of knew what to expect but she still surprised me. I still can't understand how she was able to write a book that was funny but heartbreaking at the same time. The last few chapters broke my heart to tiny little pieces. Now I just need Stroked Hard in my life. With Hollis as the main character that book has to be hilarious.
Overall, this was an amazing book. This book brought all the feels and I loved it. I definitely recommend this book to everyone.
Rating:

About the Author:
Born in New York and raised in Southern California, Meghan has grown into a sassy, peanut butter eating, blonde haired swearing, animal hoarding lady. She is known to bust out and dance if "It's Raining Men" starts beating through the air and heaven forbid you get a margarita in her, protect your legs because they may be humped.
Once she started commuting for an hour and twenty minutes every day to work for three years, she began to have conversations play in her head, real life, deep male voices and dainty lady coos kind of conversations. Perturbed and confused, she decided to either see a therapist about the hot and steamy voices running through her head or start writing them down. She decided to go with the cheaper option and started writing… enter her first novel, Caught Looking.
Now you can find the spicy, most definitely on the border of lunacy, kind of crazy lady residing in Colorado with the love of her life and her five, furry four legged children, hiking a trail or hiding behind shelves at grocery stores, wondering what kind of lube the nervous stranger will bring home to his wife. Oh and she loves a good boob squeeze!
Find me on Goodreads:
GIVEAWAY:
$25 Gift Card
STROKED by Meghan Quinn
Released: July 19, 2016
Cover Designer: Murphy Rae
Blurb:


Reese King: Olympic medalist, underwear model, Greek god.
His body is chiseled from rock, sculpted by the weight room, and refined by water.
On a daily basis his skin is completely bare for everyone to see, tan and defined, only covered up by a minuscule piece of spandex. There is no denying his sex appeal.
I hate to admit it, but I'm head over heels infatuated with him.
There is one HUGE problem though. His achingly gorgeous abs, inked up arm, and cocky swagger belong to my boss, the high-profile, reality star bitch from hell and certified heinous human being, Bellini Chambers.
What I think is going to be an easy job assisting a glorified wench turns into a cluster f*ck of epic proportions.