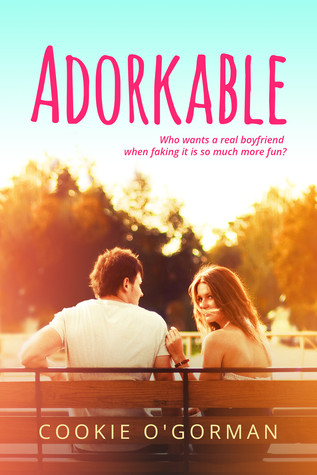 Publication Date:
March 31st, 2016
Publisher:
Cookie O'Gorman
Adorkable (ah-dor-kuh-bul): Descriptive term meaning to be equal parts dorky and adorable. For reference, see Sally Spitz.
Seventeen-year-old Sally Spitz is done with dating. Or at least, she's done with the horrible blind dates/hookups/sneak attacks her matchmaking bestie, Hooker, sets her up on. There's only so much one geek girl and Gryffindor supporter can take.
Her solution: she needs a fake boyfriend. And fast.
Enter Becks, soccer phenom, all-around-hottie, and Sally's best friend practically since birth. When Sally asks Becks to be her F.B.F. (fake boyfriend), Becks is only too happy to be used. He'd do anything for Sal–even if that means giving her PDA lessons in his bedroom, saying she's "more than pretty," and expertly kissing her at parties.
The problem: Sally's been in love with Becks all her life–and he's completely clueless.
This book features two best friends, one special edition Yoda snuggie, countless beneath-the-ear kisses and begs the question:
Who wants a real boyfriend when faking it is so much more fun?
Review:
This book is everything that the title says… ADORKABLE. I loved it and I loved how cute it was. It was instantly one of my favorites. I loved everything about this book… well, almost everything.
First of all, this book has two of my favorite things in books, "fake relationships" and "friends turned lovers". I don't care what people say about these two tropes, I love these especially if they are well done like it happened in this book. I loved the main characters in this book and I loved their relationship from page 1.
Sally was an amazing main character and so relatable. I loved her and her nerdy references. I think the reading experience is even better when you relate to the main character and it was even better because I loved Sally's voice in this book. I would just want to have her ability to go from English to German when she gets mad because that's an awesome talent.
I also felt super bad for Sally sometimes because one her best friend Hooker (yes, that's her name XD) really wanted to get her a boyfriend and was always setting her up on blind dates without Sally even knowing. If it was with me I would have gotten mad a long time ago with that. Her other best friend (and love interest) was just amazing. I loved Becks. He was such a great guy and I loved how much he cared about and loved Sally. These two are basically goals… if we ignore the years they spent hiding their feelings for each other because they were scared it would ruin their friendship.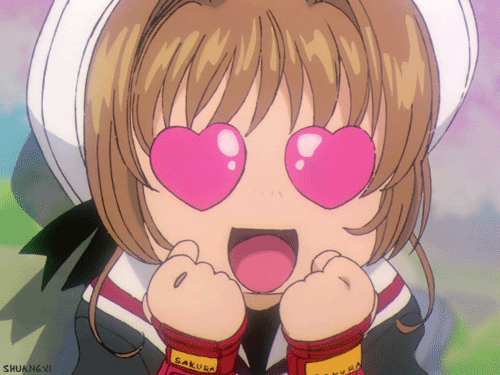 I just loved these two together. They had an amazing chemistry and they had an amazing friendship since the beginning. One of my favorite things in this book was seeing some glimpses of them as kids and how their friendship started. It was SO GOOD. And let me tell you, these two were great as friends but even better as a couple. They were just too adorable together.
The writing in this book was also pretty good. I really liked the writing style and how easily this book flew. It was a fast read and I loved it. It was even faster because I couldn't stop reading this book. Cookie O'Gorman did an amazing job on her debut novel and I can't wait to read her next book.
Overall, this was an amazing book and super adorable. I loved it and it's just a great young adult contemporary. I think everyone should read this book without any doubt.
Rating:
Have you read this book? If so, what did you think about it? If you haven't read it would you read it?