Publication Date:
June 13th, 2016
Publisher:
Maria La Serra

Dear girl with the red scarf,
Love was never meant to be conquered,
you have to surrender to it.
Trust me. After all, I am Mr. Universe.
When the universe conveys a message, you listen.
Olivia Montiano just caught her fiancé cheating. Now she is forced to question what she wants out of life and love. Striving to live up to her father's unrealistic standards for the past twenty-three years, every decision she has ever made was with her father's wishes in mind—until she finds mysterious, handwritten letters tucked away in places only meant for her. That's when she realizes she's been on the wrong path all along and gives her heart to a guy her father thinks is entirely wrong.
Washed-up abstract artist Nick Montgomery has had quite a few setbacks in life. He's accustomed to never needing anyone, thinking he's just fine—until he meets the girl with the red scarf. She's not his type. But the universe has other ideas. Nick has a secret he's keeping from her, afraid it will bring their new relationship to a sudden halt.
Will they figure out what the universe holds for them?
Review:
*I was provided a copy by the publisher via NetGalley in exchange for an honest review
Once again this was a buddy read with Cristina @ My Tiny Obsessions so click HERE to read her thoughts about this book.
I read this book about a month ago and I still don't know how I feel about it. To be honest, this book wasn't for me at all and I had a lot of problems with it.
One of my main problems was the characters. I really didn't like any of the characters in this book. Olivia, the main character in this book, was so judgmental that I would get frustrated most of the times. When she met Nick she started judging him right away because of the way he looked and I really didn't like it. I also didn't like that after she started talking to him she was ashamed of her family seeing her with him because of his background. WTF?
If you like the guy you like the guy either he is a lawyer, a doctor or an artist like Nick. I really didn't like this on her. I also didn't like how dumb she could be sometimes and how things were never her fault even when she was the one doing something stupid. Nick was a little bit better but I still didn't like him that much. I think my main problem was that I couldn't connect with the characters. Their relationship was also a little bit weird. First of all, Nick was already in love with Olivia months before he even talked with her for the first time. How did that happen?? No idea.
Secondly, they had no chemistry at all. Sometimes I would wonder why the hell they were together. But for me the worse was the ending. I hated the way Olivia treated Nick. Nick did something for her own good because he knew she wouldn't do it if they were still together. A year later she was successful in her career but she still didn't understand why Nick did what he did. I would think that one year would be enough for her to realize why he did such thing. Also, everything was solved to easily in the end.
I also didn't like any of the side characters and I still can't figure out why some things were talked about in this book because in the end they were not important at all.
The writing in this book was okay. The book itself is told both from Olivia and Nick's POV with Mr. Universe's advice in between chapters. I'm going to be honest, at one point I started skimming through the advices because I wasn't interested and because I was getting bored with this book because of the lack of things happening.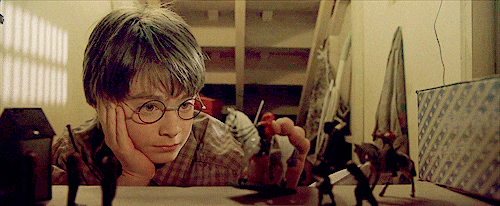 Overall, this book was a huge disappointment to me. I really wanted to like it but in the end I just couldn't. However, this book has some good reviews on Goodreads so this might have been one of those cases where the book itself is not for me but it could be for you.
Rating:
Have you read this book? If so, what did you think about it? If you haven't read it would you read it?