Hi guys!!! I've been running out of ideas and recently most of my posts are reviews. I know this is a book blog and I should be reviewing books but I need a break from book reviews. Well, not really a break… I might have a review up later today XD. Anyway, today I decided I wanted to do something a little bit different and something I haven't done for a while so I'm going to be talking about some of the Book Lovers Biggest Pet Peeves. We all have some pet peeves but as book lovers there are a few things that annoy all of us. These are some thing that annoy me and that I'm almost sure annoys some of you too.
---
Being Interrupted While Reading
Let's just start with an easy one. If we are reading it means we want to be reading and not talking so please don't interrupt us. I know that in my case if I'm in the middle of a chapter I don't want to be interrupted.
Cover changes in the middle of a series
Let's all agree how much we hate cover changes in the middle of a series. Sometimes they even change the covers to better ones (like Anna and the French Kiss and Shatter Me) but most of the times the change is for the worst. And who want covers that don't match in their bookshelves?? Almost anyone.
Stickers on the cover or stamps that we can't take out
Why do publishers and bookstores feel the need to put stickers in books and ruin it?? I can't understand and I hate when that happens. I don't want my books ruined just because they decided that they should include stupid stickers in the books. And don't even make me talk about those stamps they put in some books to promote the movies or shows that are about to come out (I'm talking about you The Mortal Instruments… I hate those stamps in my covers).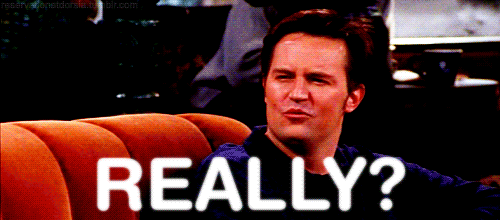 Covers that have nothing to do with the book
This is something that happens mostly in new adult. New adult book covers have mostly half-naked guys and most of the times the covers don't match the story at all because some times the book is not only about the guy and the romance but also about other things that are quite important. Also, there are some covers that don't have half-naked guys but that are completely different from the plot anyway. One example is Undecided by Julianna Keyes. The original cover and a girl sitting in a couch with two guys. You would think that the book had a love triangle right?? It doesn't. There's no love triangle at all… thankfully, because…
Love triangles
Love triangle are one of the worst tropes out there. I admit that at one point I did like love triangles but right now I can't deal with that. It just gets me mad and frustrated. It's even worse when you know for sure what the outcome will be and when the love triangle is only there to cause problems. Let's use The Selection as an example. From everyone who has read the books, how many of you actually thought that Aspen stood a chance against Maxon?? No one because there was no way that America would choose him by the end. Aspen was only in that book to cause some doubts in America's confused head… which frustrated me a lot and made me not to want to read The One and the following books. Unless the love triangle is super well done (like The Infernal Devices) the should stop appearing in books for good.
Instalove
This is another one of my biggest pet peeves. I just can't deal with instalove. Once again, I'll be the first one to admit that I didn't have problems with this before but now I have because instalove is so unrealistic. I can understand instalust, it happens, but when characters think that they just met the love of their life 10 minutes after meeting them for the first time is bad and I hate it. I once read a book where the guy (who was a player) practically fell in love for the girl after only seeing her legs… and one week later he was saying how much he loved her. WTF?? How can I like someone like that?? I can't. Normally, if a book has instalove it is a step closer for me to not like the said book at all.
Characters personality changes that come out of nowhere
Another one of my pet peeves is when the characters change completely out of nowhere. That happened in some books I've read recently and I ended p hating those books. I'm not a writer but I think that writers should try to be faithful to their characters. That means not changing them, the way they act, the way they think and other things out of nowhere. That happened in the book I talked about above and it happened in another book that I read recently where at 80% the main character changed completely and started acting like a spoiled little brat.
Unnecessary Sequels
I'm going to share a really unpopular opinion right now, I can't understand why P.S. I Still Love You by Jenny Han was released and I can't understand why she's going to also release a third book in that series. For me P.S. I Still Love You was completely unnecessary. It was only there to cause more drama and nothing else. It would have been way better if  To All the Boys I've Loved Before was a standalone but with a different ending. With this being said, if I feel this way about P.S. I Still Love You I don't even know how I will feel about Always and Forever, Lara Jean. I'll be mad if this book ends up filled with unnecessary drama.
Series that are not complete
This doesn't happen that much but if you're an international book lover this might have happened to you before. You know when international publishers start by publishing a certain series and they end up not publishing all of the books?? That has happened to me before and I hated it. I don't care if you're not selling as many books as you thought you would, I just want to finish the damn series. I hate that I don't have the last book from The Luxe series. I had to read the last book in english because the publisher decided they didn't want to release the last book. This is one of the reasons why I stopped reading in portuguese. I don't want to be left hanging like that again.
Different bonus stories in different book editions
Here's the thing, I love Sarah J. Maas and I love her books but I hate this thing where you'll get different bonus stories from the different places you buy the book. First of all, I can't go to those stores and those are not sold online. Secondly, I'm not rich and I have other books to buy. I'm sorry if I don't want to buy three different copies of the same book so I can have the different bonus stories. Why can't they release it a book of short stories?? It would have been so much better.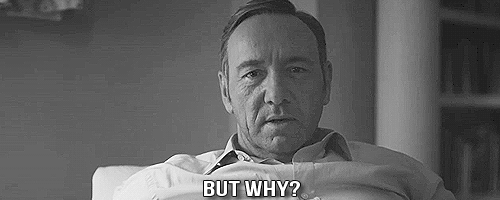 Someone borrowing a book and give it back destroyed… or worse, not giving the book back
This is one of the book lovers biggest fears, not having their books back. I'm sorry, if I let you borrow one of my books I assume you'll take good care of it and give it back to me in the same condition it was. I also assume you won't lose my book. This is why I rarely let someone borrow my books nowadays… I was already burned before.
When someone says you're not really a reader because you read a certain type of books
This is recent pet peeve but recently there were a few articles out about how you were not a reader because you read YA. WAIT?? I love to read but I'm not a reader only because I normally read genres that you don't like and you think is not good?? WHY?? Everyone has the right to read whatever they want. Does that make them less of a reader?? NO. I don't plan on reading 50 Shades of Grey but it's not because I don't want to read it and I think it's a terrible book that I think that the people who read those books are not readers because most of them are. Most of those people share the same love I have for books. I don't need to read every classic out there to be a reader, I just need to read a love books.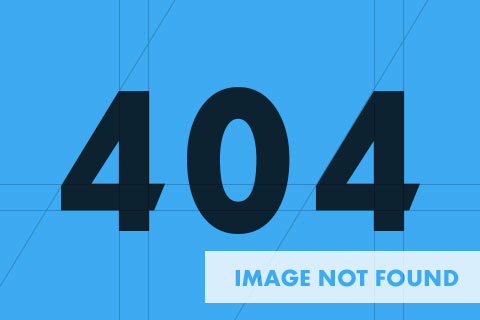 And one of the biggest pet-peeves… SPOILERS!
Please, all these spoilers need to end. I can't even count how many times I was spoiled about ACOMAF because Twitter was full of spoilers when the book was released. Here's the thing, not everyone starts reading the book right away. There are a lot of reasons why people don't. I don't normally read them right away either because I don't want to or because I don't have the book yet. In case some of you don't know international bookworms only get their books about two weeks after the release date so we can't read them as soon as we want. Also, I haven't read Heir of Fire yet but I already know a lot of things that will happen in that book in the next ones because Twitter is full of spoilers. Empire of Storms was released one week ago and I already knew some spoilers even before the release date. WHY?? Can't you talk about that in private or rant without spoiling everything? I know a lot of people would be happy if that happened.
So these are some of my Bookish Pet Peeves as a book lover. What about you?? What are some of your bookish pet peeves? I would love to know.