It's that time of the week again when I bring you the Top 5 Wednesdays, created by gingerreadslainey and hosted by Sam @ThoughtsOnTomes. If you want to know how T5W works you can go to the Goodreads group by clicking here. This week theme is Characters You'd Want as Family. This week topic is actually way harder than I thought it would be. I had to think really hard about it and I'm pretty sure I forgot a lot of people and I'll remember while reading other people's posts. There are only two people who I really knew I wanted in this top. So here's my top for this week:
Alec and Izzy Lightwood – The Mortal Instruments
I think this was the easiest choice I had to make for this top. Alec and Izzy are such amazing characters and they would be the most amazing older siblings out there. They just care so much about family and they try to protect each other. Also Izzy would be great with advice every time I needed it. I just love them and I want them as my siblings (and I needed a reason to use a Alec Baewood gif. It has been a long time since I used one XD).
The Blackthorn Siblings – The Dark Artifices
From one of Cassandra Clare's series to another one. The Blackthorn siblings are some of the most awesome siblings out there (after the Lightwoods) so I would want them in my family in some sort of way. Maybe they be my cousins and we would hang out a lot. How awesome would that be?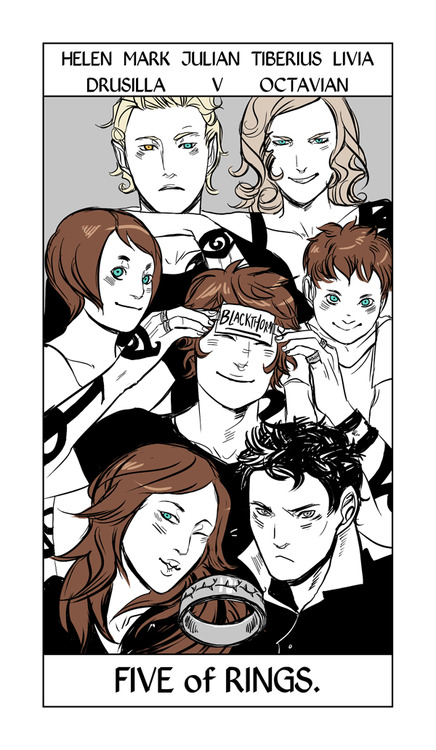 Kitty – To All the Boys I've Loved Before
I've already said this before but Kitty Song is my favorite character from To All the Boys I've Loved Before and for me she's the best part from that book. I just love her and she would be an amazing little cousin or even little sister.
The Canning Family – Him
I loved both Him and Us but one of my favorite parts from that book had to be Jamie's family. They are kind of crazy but super supportive of each other so I think that would be an awesome family to be a part of. I would love it and I would love all their family reunions and all the craziness in said reunions. I would also be invited to a certain wedding which would make me super happy XD.
Taigi – That Thing Between Eli & Gwen
A family is not a complete family without a family pet. Because of that I think I would love to have Taigi as my family dog. Why?? Because he's awesome. Taigi knows when Gwen is happy and he only likes the people who really care about her. If you did something to hurt Gwen you can believe that he would get his revenge. Because of all of that I think that Taigi would be a great addition to the family :P.
These are some of the Characters I'd Want as Family. What about you? Which characters would you want in your family?