Publication Date:
August 30th, 2016
Publisher:
Kensington

Honest, nuanced, and bittersweet, The Form of Things Unknown explores the shadows that haunt even the truest hearts…and the sparks that set them free.
Natalie Roman isn't much for the spotlight. But performing A Midsummer Night's Dream in a stately old theatre in Savannah, Georgia, beats sitting alone replaying mistakes made in Athens. Fairy queens and magic on stage, maybe a few scary stories backstage. And no one in the cast knows her backstory.
Except for Lucas—he was in the psych ward, too. He won't even meet her eye. But Nat doesn't need him. She's making friends with girls, girls who like horror movies and Ouija boards, who can hide their liquor in Coke bottles and laugh at the theater's ghosts. Natalie can keep up. She can adapt. And if she skips her meds once or twice so they don't interfere with her partying, it won't be a problem. She just needs to keep her wits about her.
Review:
*I was provided a copy by the publisher via NetGalley in exchange for an honest review
Once again this was a buddy read with Cristina @ My Tiny Obsessions so click HERE to read her thoughts about this book :).
A few months ago I read Dreaming of Antigone and I really liked that book. It had a few problems but overall I liked it. In that book we were introduced to Natalie who was the main character in The Form of Things Unknown. Because Natalie was a side characters in Dreaming of Antigone I only knew a few things about her and I didn't know the full story.
Well, let me tell you that The Form of Things Unknown is quite different from that Natalie but mostly because of something that happened to her after the first book. That was one of my main problems in this book. I didn't like Natalie at all and I didn't like what she was doing.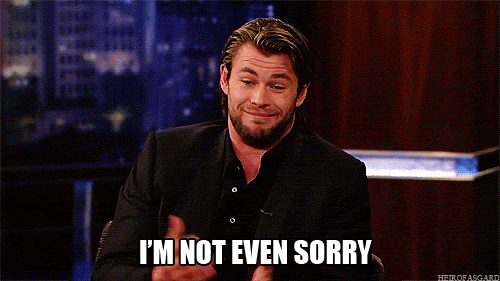 Right in the beginning of the book we learnt that Natalie has mental health problems and she takes meds because of that. Being new in town she tries to hide from everyone else her problems and does some stupid things just to look normal (like drink and not take her meds when she might be having schizophrenic episodes).
That was just wrong for me. I really didn't like her in this book. I didn't like her but I didn't like the other characters at all. The only one I kind of liked was Luke, the love interest. He was super cute but we don't even learn that much about him in the book. We just know Natalie likes him and he likes her but we don't know why because we barely see them talking.
The other characters were just terrible. They were all terrible friends and I didn't like them at all. And don't even make me talk about Natalie's brother because he was a terrible older brother. He didn't care about his sister at all. Most of the times he only cared about his boyfriend and when something bad happened to Natalie he didn't even believe her. He didn't believe the person that he has known for years and instead he believes in a girl that he has known for about a year. It was screwed up.
Not only I didn't like the characters but I also had a few problems with the writing. It was a little bit confusing sometimes and I was constantly coming back to a certain sentence to try to understand what was happening. The good thing about this book is that at one point I was super invested in the story and couldn't stop reading it.
Unfortunately this book was kind of disappointment to me. I would love to say that I loved it because I really liked Dreaming of Antigone but this one wasn't that as good as the first one. I don't think I can recommend this book but if you're interested in the blurb go on and read it. You might enjoy it.
Rating:
Have you read this book? If so, what did you think about it? If you haven't read it would you read it?