Hi guys! It's already getting late and I didn't know what to post today so I'm back with another tag. Technically I was going to post a review but I haven't written it yet and I'm not really in the mood to write reviews right now. You'll get the review tomorrow :). I was tagged by Michelle @ The Writing Hufflepuff (who also created the tag) for The Amsterdam Book Tag. While I never visited, Amsterdam is one of the cities I most want to go so I was really happy when I saw that Michelle had tagged me. Thank you so much Michele for tagging me :D. If you haven't visited her blog (which I doubt) you should definitely go. Her blog is one of my favorites :). Now let's start with this post 😛 .
Why do we have so many cheese stores in one street: A Cheesy Read
Fun fact: I don't like cheese unless it's in pizza or lasagna. Because of that I decided to choose a book that was super cheesy but in a bad way. I haven't read a book as cheesy as Lessons of the Heart and if you read my review a few months ago you know how much I hated this book.
Canal Parade: A Book that Celebrates thr LGBT-Community
I have to go with Simon vs. the Homo Sapiens Agenda by Becky Albertalli for this one. I loved that book and Simon and Blue are the cutest thing ever. But if you want to see more LGBT books I've read you can click here. It's not the updated list but it's most of the LGBT books I've read so far.
Anne Frank House: A Book that Made you Cry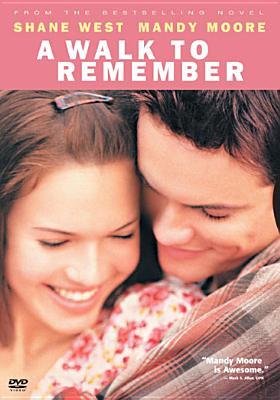 I don't really cry while reading so I always have a hard time finding a book so I'm going to choose the most obvious book ever: A Walk to Remember by Nicholas Sparks. I read that book years ago and I still remember how much I cried by the end. I also remember I watched the movie right after finishing the book and it wasn't my brightest idea… let's just say I cried a lot in that day XD.
Red White Blue: Recreate the Dutch Flag using Books
Here's the thing, I only have a small fraction of my books with me. Most of my books are back home where I grew up and I don't have any book with a red cover or spine in here. So this is the best I got. Winter has red and I even used my Mickey and Minnie Tsum Tsums to have even more red. It has to be like this okay? XD
Museum Square: An Artsy Book
Confess by Colleen Hoover without any doubt. I love Colleen Hoover's books and this one is one of my favorites. Not only this book as an artist as a male lead but his art is also featured in the book and I love it. I also love the concept of his art gallery where he paints confessions that people leave at his gallery.
Pigeons, Pigeons Everywhere: An Annoying Character
This character will be the opposite of the cheesy book thing. Why?? Because there's one character in a certain book that is annoying as hell but I love him. I'm talking about Blake from Us by Sarina Bowen and Elle Kennedy. That guy always appears in the worst moments and is super annoying but I can't help but love him and I can't wait for his own book.
Tag Time:
Once again you don't have to do this tag if you want to and if I haven't tagged you and you want to do it just tell me in the comments that I'll tag you :D.