Publication Date:
August 22nd, 2016
Publisher:
Entangled: Crush

Truth or Dare was never this much fun…
Annie McFarland is sick of being a shy nobody. A session at summer camp seems like the perfect opportunity to reinvent herself—gain some confidence, kiss a boy, be whoever she wants to be. A few days in, she's already set her sights on über-hottie Kyle. Too bad her fear of water keeps her away from the lake, where Kyle is always hanging out.
Jacob Fazio is at Camp Pine Ridge after one too many screw-ups. Junior counseling seems like punishment enough, but the rigid no-fraternizing-with-campers rules harsh his chill. When a night of Truth or Dare gets him roped into teaching Annie how to swim, she begs him to also teach her how to snag Kyle.
Late-night swim sessions turn into late-night kissing sessions…but there's more on the line than just their hearts. If they get caught, Jake's headed straight to juvie, but Annie's more than ready to dare him to reveal the truth.
Disclaimer: This Entangled Teen Crush book contains references to drinking, sexual situations, adult language, and an intense bad boy hero who will meltyour heart.
Review:
*I was provided a copy by the publisher via NetGalley in exchange for an honest review
Once again this was a buddy read with Cristina @ My Tiny Obsessions so go check her blog in the next few days to read her thoughts about this book :).
By now you might know that normally Entangled: Crush books don't disappoint me. They are always full of cuteness and adorable and I love it. This book was going in the right way until it got to about 80%. After that I hated it and I'm still mad about what happened. Basically the book took a 180º turn and ruined everything and that's shown by my rating for this book. But let's talk about other things first.

I really did like the book in the beginning. I can see where Annie was coming from. We have a 16 year-old girl who was always shy and lived in her own little world where she loved to read (I can't see the problem with that but okay…) and she decided she wants to go to summer camp for the first time and start living more. We also have Jake that is a "bad boy" with a good heart and who is forced to work at his uncle's summer camp to avoid serious problems. However, Jake is not that bad of a boy. He's just a teenage boy who wanted to be noticed by his father after his mom's death and because of that he did some really stupid things. Annie and Jake don't really like each other in the beginning (well, Annie didn't like Jake and Jake was already interested in her but he knew he couldn't date a camper) but I really liked to see those two together when they were fighting with each other. It was kind of cute. It doesn't help that Annie has a crush in a guy she just met, Kyle, who is an asshole. That's when my frustration with Annie started.
I know people have crushes, I understand that but I couldn't understand Annie's fascination for Kyle. First of all, he didn't know her name. He wanted to hook up with her but he didn't even know her name. Why?? Because he's an asshole as I said before. Second of all, Kyle already hooked up with most of Annie's roommates. What did they say to her?? #You should definitely hook up with him". WTF?? And lastly, Annie almost drowned because of one of Kyle's dares. Do you know what he and her roommates did?? THEY RAN AWAY WHEN SHE WAS DROWNING. WHAT THE HELL? They didn't even say sorry after that. I don't know about you but if that happened in my life you can be sure I would cut those people from my life.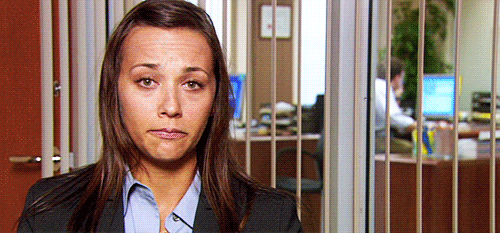 But okay, I forgave Annie for that. She came to her senses and understood she didn't like Kyle and she did like Jake. She also realized her roommates (with one exception) where not really her friends (unfortunately this part didn't last long). After all of this the book was getting to a solid 4 stars. I was loving to see Annie and Jake together and how they trusted each other and told each other things they wouldn't tell other people… it was cute. They even started dating, even if they had to keep it a secret so Jake wouldn't get into some serious problems. I liked it. Then the chapter where they get together ends and EVERYTHING starts going downhill. I'm still trying to forget that last 15% of this book.
Suddenly Annie wasn't okay with keeping their relationship a secret. She felt like she was Jake's "dirty little secret" and she couldn't handle it. Okay, I can understand that. What I can't understand was how she did an ultimatum to Jake even after he explained to her he couldn't break the rules or else he could go to juvie or, even worse, jail. I can't understand why she listened to her "friends" (basically her stupid roommates who left her to die before) and went to talk to Jake's uncle without him knowing. I can't understand why when she talked to the uncle she told him she and Jake were "messing around with each other" and not that they actually liked each other making Jake look like someone who didn't care about his job and rules. I just can't deal with how childish Annie became from one moment to another. From all the drama I thought that could happen between them this would be the last thing coming to my mind and I hated it. I also didn't like how fast all the drama was solved and how Jake was actually able to forgive Annie. She put his life in jeopardy and less than 24 hours later they are okay again.
Another thing I can't understand was Kelsey's role in this book. She was Annie's roommate and she was the only one that was actually her friend. But suddenly she started disappearing and anyone knew where she was. I can't even understand why Annie went to talk to the other girls when she was having "problems" with Jake if supposedly Kelsey was her real friend in that camp. And don't even make me talk about the fact that Kelsey was a lesbian. I wouldn't have problems with that at all but for me Kelsey's sexuality was only used to connect this book to the other book in this series, Keeping Her Secret, which features a lesbian couple. I wouldn't understand if this was something that had some importance in the book but it didn't. Basically Annie found Kelsey with another girl and told her she shouldn't be scares of coming out because people in the camp accepted the girls from the other book pretty well… that was it. WTF???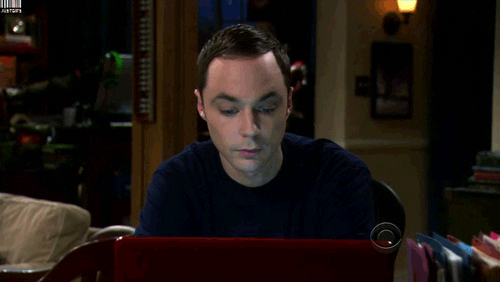 At least the epilogue was cute. YAY -_-'
I did like the writing style and I really liked the dual POV. I think Annie and Jake's voices were distinct and this was a really fast paced book but I just can't forget that last 15% that completely ruined the book.
Overall, this could have been a cute contemporary and perfect for summer but Annie's change of personality ruined everything. I would love to recommend this book because it was good for the most part but I really can't because that ending ruined everything.
Rating:
Have you read this book? If so, what did you think about it? If you haven't read it would you read it?