Today is thursday which means that is Book Traveling Thursdays, a weekly meme created by me and Danielle @ Danielle's Book Blog. This weekly meme consists in picking a book related to the weekly theme that is announced in the group Goodreads page (if you want to join click here) at the beginning of each month. After that you can write a blog post where you explain why you choose that book and choose different covers from different countries. To make it a little bit easy you are going to choose different editions of the original cover, the cover from your country, your favorite cover, and your least favorite cover.

This weeks theme is International Day of Friendship is in two days. Choose a book where friendship matters. You know which author normally write amazing friendships in her books? Morgan Matson, so it's not difficult for you to understand that obviously I will have to choose one of her books. While I could have chosen Since You've Been Gone that has a lot of different covers I ended up chosing The Unexpected Everything. Yes this books only has two different covers but I loved the friendship in that book and I loved Andie group of friends. They were so amazing that everyone one would want a group of friends like that. So let's see a few covers:
Original Covers:
I love this covers. You look at it and you know it's a Morgan Matson book. I love how colorful the covers are and I especially like the dogs. The dogs are a big part in the book (and so is the ice cream) and I love that they are featured in the cover.
Favorite Cover: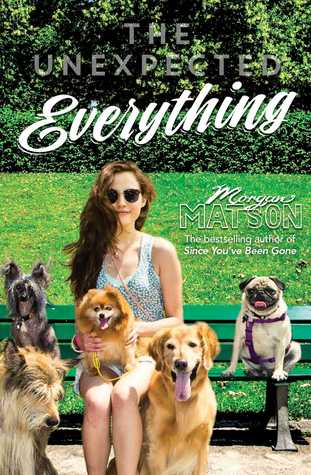 A few months ago this wouldn't have been my favorite cover but this cover grew on me and I love it. Once again, I love how colorful the cover is and I love the dogs in the cover. They are super cute. I love especially the pug XD.
Least Favorite Cover:
As I said before, this book only has two covers so far because it was released quite recently. Because of that I can't show you any least favorite cover because I like both.
So this is it, this week Book Traveling Thursdays. What did you think of these covers? Tell me in the comments 🙂