Hi guys! In the past few months I've been thinking about talking about more than books because as much as I love books I don't spend all of my days reading (shocking… I know XD). So after thing about it for a long time I decided to have a new monthly post called Beyond the Books where I'll be talking about all the random things I've been watching or loving during that month. July is actually a great month to start because I have a lot of things to talk about.

Hit the Floor
July started with me finally finishing Hit the Floor. I'm pretty sure most of you don't know this show but Hit the Floor is about a basketball team, the L.A. Devils and a NBA dance team called the Los Angeles Devil Girls and it has a lot of drama, a lot of backstabbing and tons of unlikable characters (some that I love). Basically, it's a cool show and pretty intense sometimes. It has been almost a month since I finished it and I'm having withdrawals already mostly because I miss Jude and Zero and I need to know if my babies will be okay and if any of them did something stupid (I hope they didn't). Believe me when I tell you that this was way better than what I was expecting. To be honest, I only started it because someone was filling my Twitter timeline with gifs from the show but good thing I did it because I love it. I just want the Summer Special now. I would be happy if they announced the date already because we are in the middle of the Summer and there are no news yet. I also need news about season 4 asap.
Sailor Moon Crystal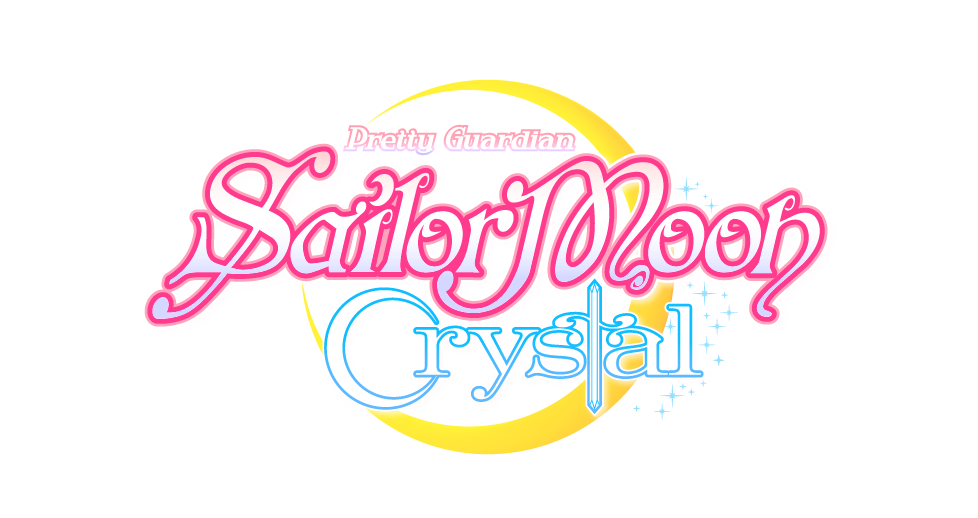 I already talked about this before, in my Sailor Moon Book Tag, but this month I finally started watching Sailor Moon Crystal again. Sailor Moon was a big part of my childhood but to be honest I don't remember a lot about it. I was pretty excited a few years ago when I first heard of Sailor Moon Crystal but at that time I only watched 3 episodes because the show would only air every two weeks and I always forgot about it. However, this month I gave it another try and I have watched the first two seasons (I still have one season left). Sailor Moon Crystal is a pretty easy show to watch because each episode is around 20 minutes so it's not that long. But let me tell you something, I don't remember this being this disturbing when I was a kid. First of all we have our main character, Usagi, who is 14 years-old dating a 18 year-old and staying at his house a few nights (and believe me, I'm almost sure something happened in one of those nights). Then we have a kid that falls in love with her father and actually kisses him. I was quite disturbed when that happened. Obviously I was pretty innocent when I was a little girl because I can't remember any of these. However, I still love Sailor Moon Crystal. Do I love it as much as I loved the original series that I used to watch? Nope but it's still pretty good. I just had a hard time getting used to the characters original names. I'm too used to the portuguese ones. I also had to get used to the fact that Luna is a girl and Artemis a boy. This show has been destroying my childhood XD.
Poldark
In the middle of July for some reason I decided I wanted to watch a new TV show. I still don't know why because I already have a lot of TV shows that I have to watch but haven't yet. When Kat (who is a TV shows expert and whose opinion I trust) found out I was trying to find new TV shows she sent me a huge list of things I should watch… it's a big list but I'll watch most of them, eventually. From that list she and Cristina agreed I should start watching Poldark and that's what I'm doing now. I've started Poldark in the past sunday and I'm already halfway through season 1, which is not that difficult because it only has 8 episodes. Can someone tell me why it took me so long to finally watch this show??? I LOVE IT. I love the setting, the wardrobe and the cinematography. It's an awesome show. I also love that it has a feel similar to Outlander (which by the way, I should really watch season 2 soon). I also love Ross and Demelza and I want them to be happy. Let's be honest, I'm pretty sure something bad will happen to them and I'm not ready for that. My only problem with this show is that the episodes are too long. I'm not used to hour-long episodes anymore XD.

A Walk to Remember
I used to be a huge Nicholas Sparks fan. I've read almost all of his books and I've watched most of the movies (actually I really need to watch the last two). A Walk to Remember has been my favorite Nicholas Sparks book/movie for a long time so when I saw that the movie was airing on TV it's obvious that I would have to watch the movie again. Once again, I loved it and I cried like a baby. That movie keeps destroying my heart.
Me Before You
So, I finally watched Me Before You a few weeks ago. I really liked the book a couple of months ago but I didn't cry like a lot of people did. The movie changed that. Once again I cried like a baby while watching a movie. The end was so sad that I couldn't contain myself. I really liked the movie but I think there were a lot of things missing that should have been included. I know that in adaptations they can't include everything that is in the book but there are a few things that I think were important in the book but that weren't included in the book and that could have made the movie better. However, I still liked it and it was a good adaptation. I loved to see Sam and Emilia as Will and Lou.
I normally listen to the same songs all the time but there are  a few that I've been listening to more this month. Most of these songs are not that new but I only started listening to it recently (I'm looking at you Zayn XD) or I've loved them for a long time. But here are a few songs I've been obsessed it in the past few weeks.

Pokémon Go
Anyone surprised that I'm obsessed with Pokémon Go?? Let's be honest, Pokémon Go became huge in the moment it was released and I can see why, I love that app. I've been walking so much because of Pokémon Go that it's funny to watch. Right now I'm still level 11 and I only have about 50 Pokémon but I'll get better in it and I'll get more Pokémon in the weekend :P. Have you been playing too?
Euro 2016
July was a big month for sports in Portugal. We won a lot of european championships in different sports but I'm going to talk about the biggest win we got because we're finally European Champions in football (soccer if you're from America). This victory has been in the making for 12 years… since the moment we lost the Euro 2004 final against Greece in Portugal. That was a sad day for everyone here but we got our revenge this year. Did we play amazingly in the beginning of the competition? Nope, but we got better and we deserved the win. Obviously I'm extremely proud of the team and they deserved everything. It's not easy to win a game against France when our best player is injured right in the beginning of the final. What matters is that we did it so CONGRATS BOYS!!! You made a whole country proud of you 😀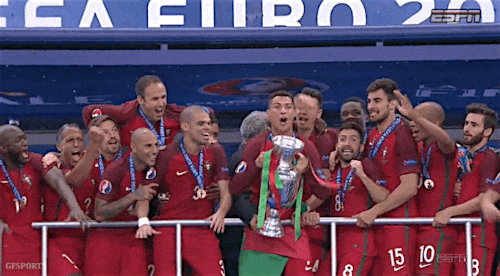 ---
What do you think about Beyond the Books?? Would you be interested in more of these posts? Share your opinions with me on the comments. Also, if you like any of the things that I've talked about don't forget to comment too so we can fangirl about it :D. And if you have any recommendation don't forget to tell me in the comments.