Hi guys! Today I didn't know what I wanted to post and I spent the whole day thinking about what I should write and in the end I decided to share 25 Bookish Facts About Me with you. I have been seeing this around a lot of times in the past few months and I already wanted to do it so why not do it today? These will have the most random things ever because I'm terrible with coming up with facts about me but it looks like it's going to be fun to do. So here's some bookish facts about me 😀
1. I only started reading and enjoying reading when I was 16. I read a few things when I was younger but it was once in every few months;
2. When I started reading I read mostly adult romances like Nicholas Sparks, Nora Roberts and other books like that. I only started reading YA seriously when I was 22 years-old (I did read Twilight when I was 19) and new adult about one year ago;
3. Talking about new adult, I've been reading way more new adult than young adult in the past few months and I love it;
4. I read mostly ebooks. Now I've been reading ebooks because I have a lot of eARC's and because Kindle has amazing deals but I've been reading ebooks for over 3 years because it's easier to carry my Kobo or my phone around;
5. This doesn't mean I don't like physical copies. I love them and I love to smell books so I normally end up buying physical copies of the books I've loved;
6. Talking about ebooks, I have a huge self-control problem with the request button on NetGalley and the Buy now with 1-click button on Amazon;
7. I'm a speed reader which can be amazing but also bad. It can be bad because sometimes I miss important things (but not that often);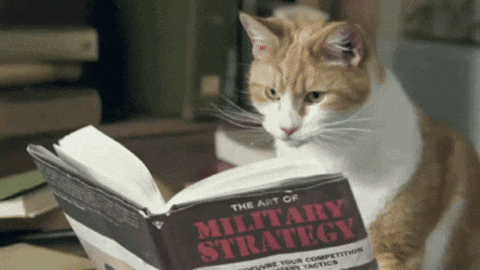 8. I get easily distracted while reading mostly because I normally have my laptop in front of me with Twitter or Youtube open. Not my smartest idea if I'm trying to finish a book;
9. I only take notes while I'm reading if I'm reading a book that I'm not liking at all because I need to make a list of the things I'm not liking. Those list were already useful a few times;
10. I can read everywhere. I can be in a train, in a coffee shop, waiting for an appointment or even in a class (it happened before) that I can read anyway… as long as I have music on and I can't hear people talking around me;
11. I haven't cried because of a book for a long time and sometimes I think I'm an Ice Queen… I'm not, I just get more emotional if I have visual aids and that's why I like to watch book to movie adaptations;
12. Talking about book to movie adaptations, The Perks of Being a Wallflower is one of my favorite book to movie adaptations ever and I lost the count to how many times I have watched that movie;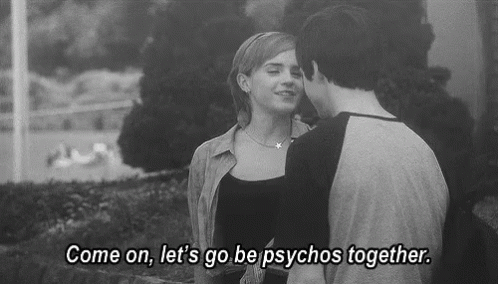 13. My real life friends think I'm crazy every time I tell them how many books I've read in a month or a year;
14. I also can't talk with them about books. Why can't I get friends that like to read?
15. My bookshelves are always a mess and I don't have an organization method. I just try to keep all my YA books close to each other;
16. Nowadays most of my reads are buddy reads with Cristina because we keep requesting the same books. Good thing we have a similar taste in books XD;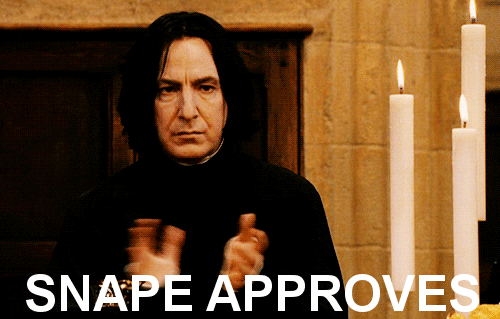 17. Don't kill me but I only started reading Harry Potter last year when I was already 25 years-old and I still have two books left to read;
18. One of my favorite books ever is Meet me Under the Ombu Tree by Santa Montefiore and I read it randomly. My mom got that book for some reason and I didn't know what to read next so I started it… BEST DECISION ON MY LIFE!! I LOVED THAT BOOK;
19. My family always give me money for Christmas and my birthday (that are only 3 days apart) because they know I always want to buy new books… I taught them well XD;
20. I don't own any bookish merchandising and sometimes I hate myself for that. I really need to start buying bookish things;
21. I ship all the ships, I just can't stop shipping couples in most of the books I read. Good thing that most of the times I ship the right ships (talking about ships, I might have a Feysand wallpaper on my phone. I just love them too much);
22. I love romances. You can tell whatever you want about romances but I love it and I love to see the couples meeting each other and how their relationship develops. I just love romances. I also love cuteness and adorable things in romances;
23. I started reading mostly in English when I got my Kobo over 3 years ago for two reasons: I prefer to read in the original language (translations in Portugal are not always the best) and I hate to wait for new releases or even worse, I hate when Portuguese publishers stop publishing a series I'm reading (like they did with The Luxe Series);
24. I love to write negative reviews. I know this might sound completely wrong but it feels so good to write a negative review after finishing a book you didn't like;
25. Being an international book lover/blogger sucks because nothing happens in here. I just want a few events with the authors I love. Also, it's impossible to get physical ARC's.
---
These were some bookish facts about me. What about you? Do you agree with me with any of these things? Do you have some weird bookish facts like me? If so share some with me in the comments 😀