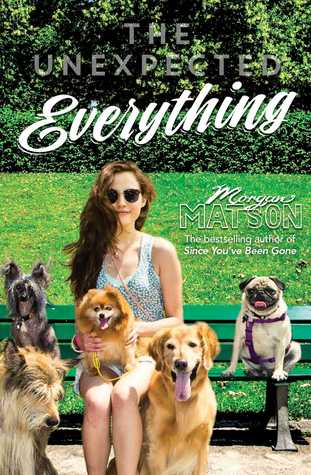 Publication Date:
May 5th, 2016
Publisher:
Simon & Schuster Children's

From Morgan Matson, the bestselling author of Since You've Been Gone comes a feel-good story of friendship, finding yourself, and all the joys in life that happen while you're busy making other plans.
Andie has a plan. And she always sticks to her plan.
Future? A top-tier medical school.
Dad? Avoid him as much as possible (which isn't that hard considering he's a Congressman and he's never around).
Friends? Palmer, Bri, and Toby—pretty much the most awesome people on the planet, who needs anyone else?
Relationships? No one's worth more than three weeks.
So it's no surprise that Andie's got her summer all planned out too.
Until a political scandal costs Andie her summer pre-med internship, and lands both she and Dad back in the same house together for the first time in years. Suddenly she's doing things that aren't Andie at all—working as a dog walker, doing an epic scavenger hunt with her dad, and maybe, just maybe, letting the super cute Clark get closer than she expected. Palmer, Bri, and Toby tell her to embrace all the chaos, but can she really let go of her control?
Review:
This was a buddy read with Kat @ Life and Other Disasters and while we took a little bit longer to finish this book we still adored it. You can click HERE to read her thoughts about this book.
By now you might already know how much I love Morgan Matson's books. This was my third one (Second Chance Summer I'm coming for you soon) and I loved it. I love how all of her books have this summery feel and are the perfect summer read.
I loved the characters and the plot in this book. You would think that this book is all about romance but that's not true. Yes romance is a part of the story (with a really swoon worthy book boyfriend) but this book is also about friendship, family… and dogs. Dogs are a big part of the story so how can someone not love it?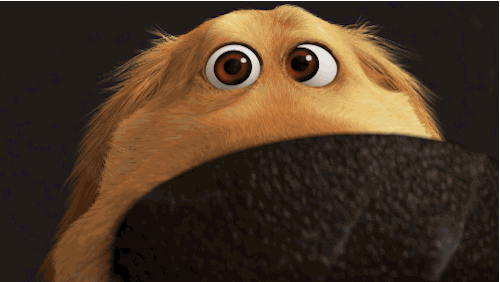 I really liked Andie as the main character. She's not my favorite Morgan Matson girl but I did like her and I can understand where she was coming from. We have a teen girl who is used to plan every single moment of her life to see all of her summer plans shattered for some dumb reason. However this change of plans really changed her and allowed her to grow up a little bit and see that not everything has to be planned. Clark was awesome. I loved that guy and right now he's high up in my list of bookish boyfriends. He's cute, he clearly cares about Andie, he's geeky, he's adorable and he has the most awesome job ever. What else could you want from a boyfriend? He's definitely my favorite Morgan Matson boy.
Not only I loved Andie and Clark but I also loved Andie's group of friends. They had their problems but they're still an amazing group of friends and I loved how they supported each other (most of the times).
Another thing I loved from this book was how Morgan Matson pulled a Rainbow Rowell. I loved it and now I want that book in my life. Actually, I would read anything about this fantasy world even if it was only a 50 page short story… ANYTHING. And can we talk about how Frank and Emily (from Since You've Been Gone) made an appearance in this book?? I was so happy to see them again.
My only problem with this book is that sometimes it felt like it was too long. I'm a girl who likes small chapters but these ones were quite longs. This book only has 20 chapters in over 500 pages and that's what threw me off a little bit.
Overall, this was a really cute summer read. Once again Morgan Matson didn't disappoint with all the cuteness…and we can't forget about all the dogs. What else could you want from a book?? If you love young adult contemporary this is a book you should check out.
Rating:
Have you read this book? If so, what did you think about it? If you haven't read it would you read it?