Publication Date:
July 19th, 2016
Publisher:
Kimberly Readnour

A surprise vacation that offers more than relaxation…
College Senior Kayla Cannon has a plan: obtain her R.N. license and begin the Family Nurse Practitioner Program. Focused on studies, Kayla has zero time for romance. And everything falls into place until she goes on vacation to Kauai, and tour guide, Kai Hale, keeps showing up with his swoon-worthy abs. Kayla's perspective changes once she gets to know Kai better. But one thing holds firm; her V-card won't be handed over so easily. Or will it?
Infatuation or first love? Either way, are they strong enough to survive the impossible…
Kai Hale is living the life—tour guide by day, playboy by night. At the age of twenty-four, he has no aspirations for settling down. That is until a sexy brunette shows up on his tour. He can't get the pesky mainlander out of his head. And running into her everywhere isn't helping. When fate lands them together, he decides to take a chance—even if that chance risks breaking his heart in the end.
Review:
*I was provided a copy by the publisher via NetGalley in exchange for an honest review
Once again this was a buddy read with Cristina @ My Tiny Obsessions so go check her blog in the next few days to read her thoughts about this book (spoiler alert: she didn't like it at all).
I don't know what's happening with me this month because this is already the third book I've read that I didn't like. I think that I'm getting to picky for some reason. All the books I've read this month that I didn't like had amazing reviews on Goodreads and in the end I didn't like them at all. Right now I don't know if I can trust Goodreads because it's failing.
This book had a huge potential, it really had but in the end it felt flat for me. Once again my main problem was the characters. I didn't connect with any of the characters at all and I didn't like them and, as I said before, characters are a big part of the book so if I don't like them at all chances I are I won't like the book.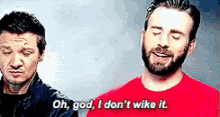 While I didn't like any of the characters Kayla was the one I liked less. I can't even explain how much I didn't like her. She was just a very weak character and sometimes really dumb. In the beginning I kind of liked her (which didn't last long). I actually wanted to see where the being a virgin thing would take her because for her having sex was something that had to be done with someone who she had deep feelings for. Knowing that she would go to Hawaii for 3 weeks and was going to meet Kai there I really wanted to see how things would play out. It was just ridiculous. You know how sometimes I say that a book had the worst case of instalove ever?? Scratch that for all that books because the title now belongs to Impossible Love. It was so bad and so unrealistic that I couldn't make myself stop rolling my eyes every time Kayla and Kai were together or thought about each other (which means 95% of the book).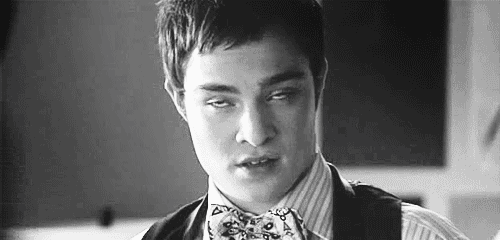 I still can't understand how someone who decided to stay a virgin because she needed to have deep feeling for the other person lost her virginity less than a week after meeting the guy. I'm sorry, it's not possible to love the guy when you've known him for less than a week and barely spent any time with him.
Kai wasn't that better than Kayla. Once again his feelings were too unrealistic to. I just can't understand how a player who has no plans to settle down sees a girl he has never seen in his life and suddenly can't stop thinking about her. He doesn't even see the girl… he just needs to see her legs and he just can't seem to stop thinking about her. HOW IS THAT POSSIBLE?
Also, how is it possible that said womanizer is saying he loves a girl that he has known for about a week?? I'm so sorry but for me not only this is unrealistic but is also a little bit unhealthy. I just can't see how a relationship like this would work out in the future.
Another thing that it didn't work out for me is that they never tried to know each other. All of their interactions and every time they were thinking about each other they wouldn't think personality wise, it was always something how hot the other one was or how much they preferred to be having sex at that time. The entire relationship was just too superficial for me and it didn't work out. It also didn't help that I thought that they didn't have chemistry at all.
I just need to try to stop ranting about how bad their relationship was because if I keep going you'll need at least 2 hours to read the whole thing.
I also didn't like the conflicts that were created to break them up because it all happened for stupid reasons and because someone was too dumb to actually ask her boyfriend important questions that could have helped a lot to avoid unnecessary drama.
Not only I didn't like the romance but I also didn't like how some certain heavy subjects were handled in the story. There were a few big things happening in Kayla's life, two things that would change her life forever, but in the end they were not important at all and the only thing that mattered was the romance. Like I said before, everything seemed superficial to me.
I didn't like this book that much but the writing wasn't bad. It was okay and I like that it had two POVs (even if sometimes they were too similar). I just had a huge problem with the characters and the story.
Overall, this book was a huge disappointment to me. I was expecting something completely different but in the end the story fell too flat. However, this doesn't mean you won't like this book if you want to try it. A lot of people loved it and didn't have all the problems that I had. If you think that this is something you would like you could give it a try.
Rating:
Have you read this book? If so, what did you think about it? If you haven't read it would you read it?