Hi guys! Today I bring you more Blog Awards. I have a few blog awards and tags that I haven't done yet so I'm trying to catch up. If you tagged me or nominated me for anything don't worry I'll end up answering it 🙂 . I was nominated to the Siblinghood (Sisterhood) of the World Bloggers Award by Mariana @ FireHeartBooks and Cassidy @ The Little Book Cottage so thank you both for the nominations 😀 .
Rules:
Thank blogger who nominated you, linking back to their blog
Put the award logo on your blog
Answer the 10 questions sent to you
Make up 10 new questions for your nominees to answer
Nominate 10 blogs
Mariana's Questions

:
What are your favorite bands/singers?
My favorites are probably Imagine Dragons, James Bay and The Lumineers. These are the artists I know I'll listen whenever they release new stuff.
Do you celebrate Christmas? If so, what's your fondest Christmas memory?
I do celebrate Christmas. I can't think of any Christmas memory right now. I have this one that is quite weird. One of me neighbors dressed up as Santa when I was a kid and he went to my house to give presents. He was doing this to all the kids on the kindergarten I was in. He went to my house and I got scared and ran away. It was a funny moment in my life.
What's the best book you read this year so far?
A Court of Mist and Fury by Sarah J. Maas without any doubt. That book was everything for me. You can read my review here.
What are your favorite tv shows?
I think I've said this a lot of times but Supernatural, Friends, The Royals, Doctor Who and most recently Hit the Floor.
Did you set yourself a reading goal this year? If so, did you reach it?
Obviously Mariana nominated me so long ago that it was even before the end of 2015 XD. I started out the year with a goal of 60 books but around April I had read 50 books so I changed my challenge to 80 books. However, a couple of weeks ago I had read 75 books so I changed my goal again to 115 books.
What are your top 3 writers?
That's a hard question. I think I'll have to go with Sarah J. Maas, Cassandra Clare and Colleen Hoover.
Is there any song that really reminds you of a book character?
Not really. There are a lot of songs that remind me of books but not any character in particular. You can see that songs here and here.
Do you have/want any pets?
I do have a dog that is currently living at my grandmother's house. His name is Jimmy and he's 12 years old. He's old but he's still my baby boy.
Top 5 books/series you would like to read next year?
There are so many books/series I want to read. Some of the ones I really need to read during the next year are:
Raven Cycle by Maggie Stiefvater
Off-Campus Series by Elle Kennedy
Him and Us by by Sarina Bowen and Elle Kennedy
Heartless by Marissa Meyer
Replica by Lauren Oliver
Actually I'll probably read the Off-Campus Series and Him next month and I can't wait for it because I keep hearing amazing things about those books (right, Cristina? You never talk about those at all XD)
Have you ever met an author? If so, share your story : )
I did met an author when I was a kid. She lives in a town next to my hometown and she went to my class when she released her book (that I never read to be honest).
Cassidy's Questions

:
How many books do you have on your TBR List?
I have no idea but too many to count. I'm constantly adding new books to my TBR. What can I do?? Do you know how many good books are out there?? XD
This is kind of a two part so: Print or ebook? If print then Hardcover or Paperback?
I love both. Obviously I love print books but I've been reading way more on my ebook because I read a lot of eARCs (and by ebook I mean phone XD). Also ebooks are more practical. I do love hardcovers because they look amazing but it's difficult to carry them around and they are expensive so I normally buy paperbacks.
Who is your OTP?
Right now, and due to my love for ACOMAF, I have to say Feyre and Rhys. I love them with all my heart. But Will and Tessa from The Infernal Devices are a close second.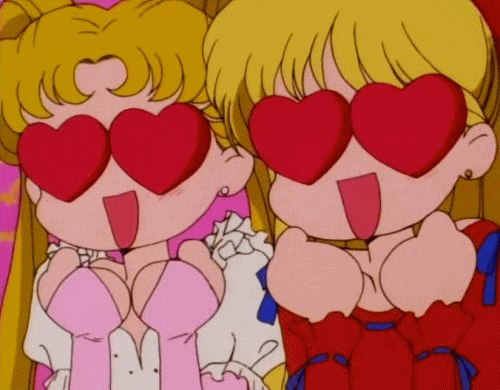 Describe your ideal reading area
I want something like this if possible.This would be my ideal reading area.
What was the last fandom that you joined?
I have no idea. I recently got back to my childhood fandom. If you don't know it's the Sailor Moon Fandom :P. I also don't know if this has really a fandom but I'm obsessed with Hit the Floor and Zude. And I can't forget the Shadowhunters fandom. It's not a recent one but my obsession got worse with the tv show XD
If you could pick a decade to time travel back to, what would it be?
I would love to travel to the 20s. I've been fascinated with the 20s ever since I read The Great Gatsby and I would love to visit for a few days.
What superpower would you like to have?
I don't know. This is one of the questions everyone asks but I never have answers too. I think I would like to fly or being super fast. Both of these would be super cool.
What is your favorite bookish quote?
Everything from The Perks of Being a Wallflower.
Have your reading habits changed since starting a blog?
Not really. I read a lot more now but my reading habits are still the same. However, since I started my blog I started reading way more New Adult.
Where is your favorite place to read?
My favorite place to read is my bed but normally I read in my desk so that I can have my laptop in front of me. It's stupid but I like it XD.
My Nominations

:
Astra @ A Stranger's Guide to Novels
Bea @ ABookWithBea
Genni @ Ready, Set, Read!
Hannah @ Mortal Reader
Inês @ MsCarrowl
Jonas @ Other Things
Makayla @ Random Reads
Marina @ Wrote you a Novel
Sara @ Freadom Library
Warisha @ Warisha Reads
My Questions

:
1. What did you want to be when you grew up?
2. What's the song you're constantly listening to?
3. You're stranded in an island. Which 3 things would you take with you?
4. If you could go anywhere on the planet, where would you want to go?
5. Are you a dog person or a cat person?
6. If you could go hang out with 2-3 characters for a day, where would you go (fictional), what would you do and why would you do it?
7. Name 3-5 fabulous people you met because of blogging
8. Did you have a book that meant a lot to you as a child?
9. What book were you "forced" to read in highschool but ended up loving?
10. A book you keep recommending you everyone you meet?
This is it, the Siblinghood (Sisterhood) of the World Bloggers Award. Thank you again Mariana and Cassidy for nominating me.